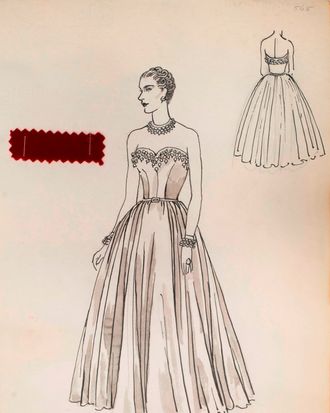 Photo: The Metropolitan Museum of Art; New York; Irene Lewisohn Costume Reference Library (Purchase; Richard King Mellon Foundation; 1971)
Imagine a couturier and most likely, you think French — Chanel, Christian Dior, or Yves Saint Laurent. But there was a time in the early 20th century when American designers from Chicago (yes, Chicago) dominated that exclusive scene, like Charles James and Main Rousseau Bocher, who created the label Mainbocher. After the Met's Costume Institute honored James two years ago, Bocher is now getting his due in the exhibit "Making Mainbocher: The First American Couturier," opening tomorrow at the Chicago History Museum.
Featuring 30 garments, fashion illustrations, and video and audio installations, the collection is the first curation completely dedicated to the designer. The photos in this slideshow juxtapose his sketches with the final, real dresses now on display. "His clothes exhibited minimalism to a point where it wasn't necessarily even popular anymore," says Petra Slinkard, the museum's curator of costumes. She pointed to a boned strapless bodice worn by Gloria Vanderbilt, C.Z. Guest, and Wallis Simpson, Duchess of Windsor. Bocher also famously designed a grayish-blue crêpe dress for Simpson's wedding to King Edward VIII. "He wasn't interested in flip-flopping and following blindly whatever the latest trend was. Main was very steadfast in his aesthetic and in his vision for his clothing … I think he understood what it meant to work hard and continued to reinvent himself in order to survive."
Raised on Chicago's West Side, Bocher attended the city's Academy of Fine Arts, where he pursued his love of art and music — he continued studying music after serving in the Army during World War I. Though it's unclear why he abandoned singing — Slinkard says he apparently lost his voice the night of a debut performance in Paris — Bocher found his way into fashion first as an illustrator at Harper's Bazaar, and later as the editor of French Vogue.
Though he could have easily remained an editor, he reinvented himself once again when he opened a couture salon in Paris in 1930. "He was most interested in dressing women as ladies or what he perceived to be ladylike dressing," says Slinkard. "He liked to present women in a certain way." Fittingly, every mannequin in the exhibit will be fully styled as a Mainbocher lady with gloves and pearls.
Bocher transported his Parisian skills back to the States after landing in New York in 1939 — his showroom on 57th Street was famously located right next to Tiffany's. "He was taken with New York socialites like Babe Paley, Gloria Vanderbilt, and C.Z. Guest because they were so comfortable in their own skin," says Slinkard. He also became active in New York's fashion industry as a go-to source for the media, giving opinions and comments, and he designed uniforms for the Girl Scouts and the American Red Cross.
The designer retired in 1971, and while aging was a factor in that decision (he was 81 years old by then), so was the New York City real-estate market. Slinkard explained: "One of my favorite tidbits to his story is that that he closed his house because his landlords raised his rent."
"Making Mainbocher: The First American Couturier" opens Saturday, October 22, at the Chicago History Museum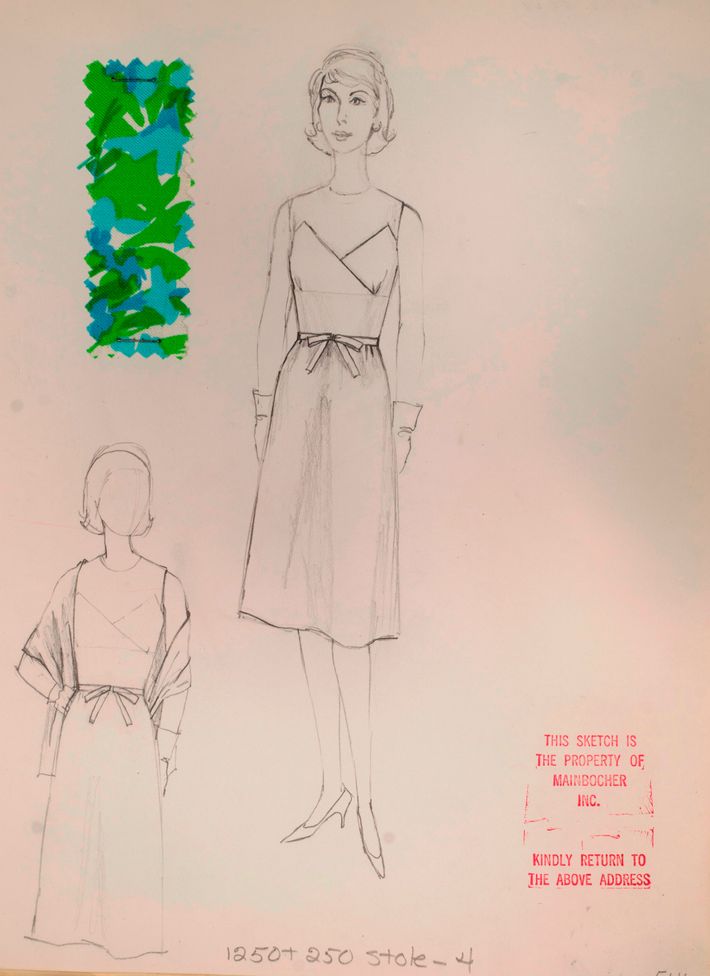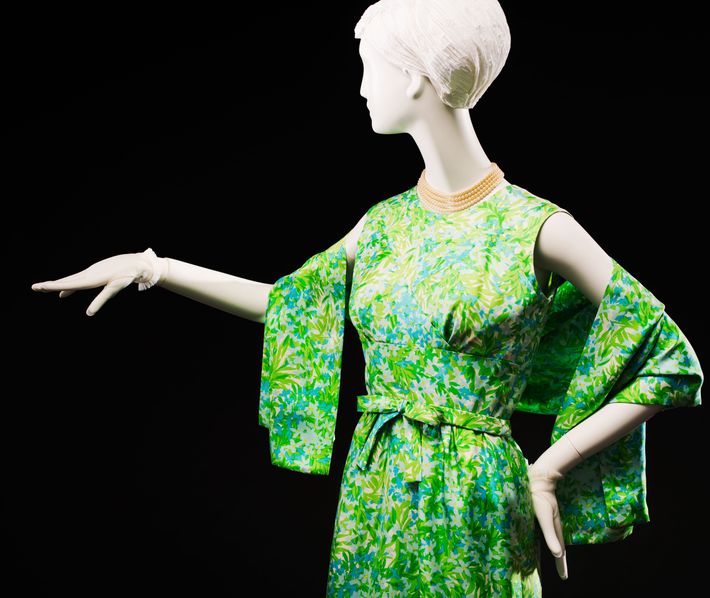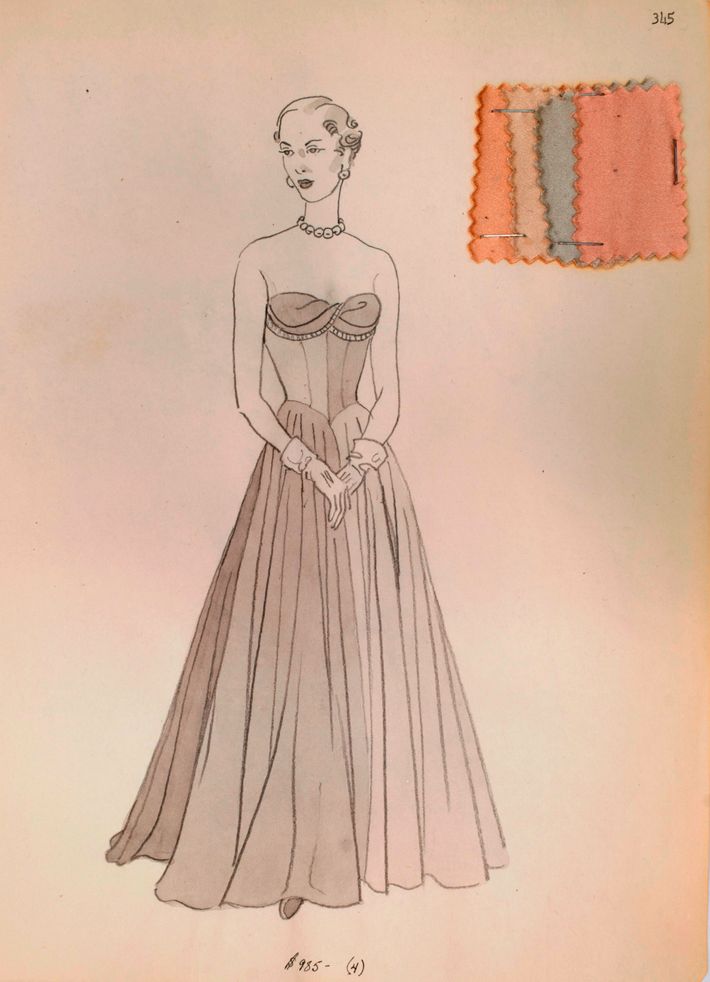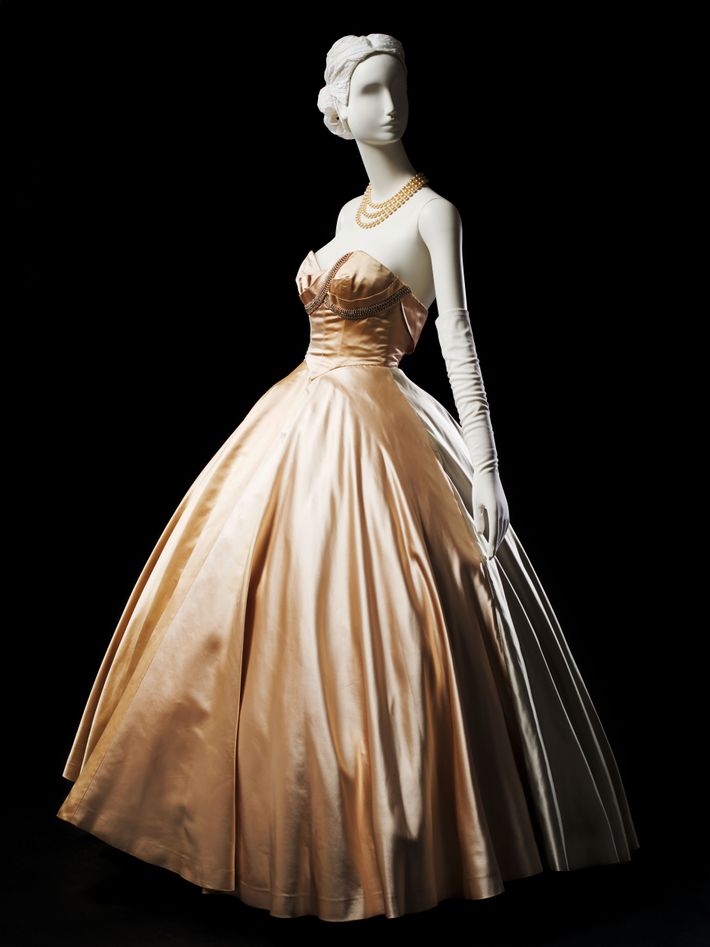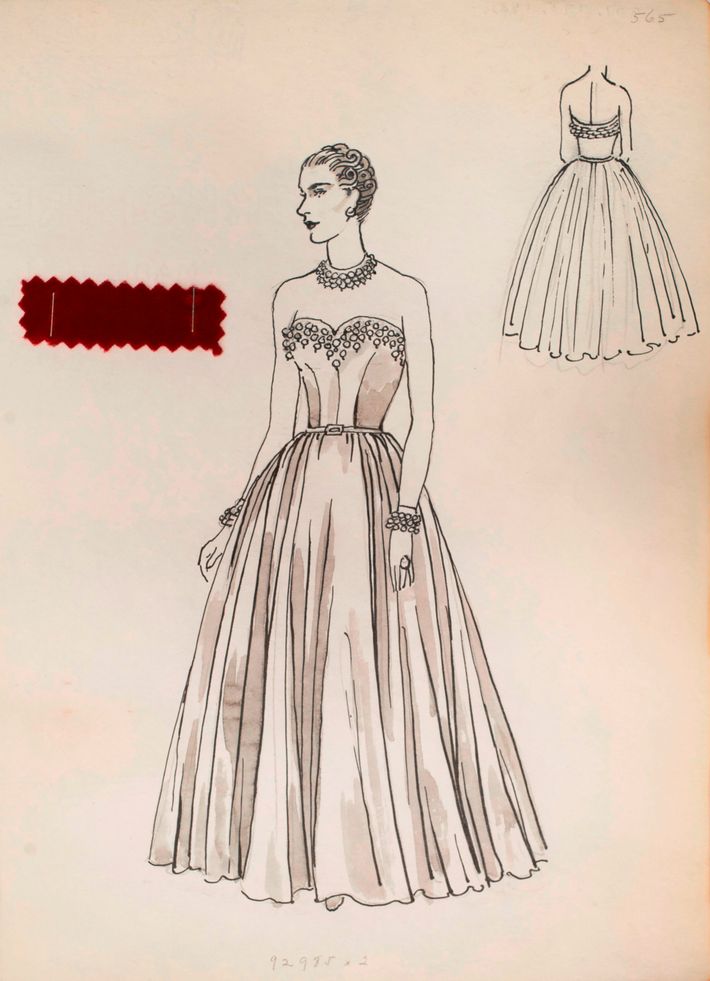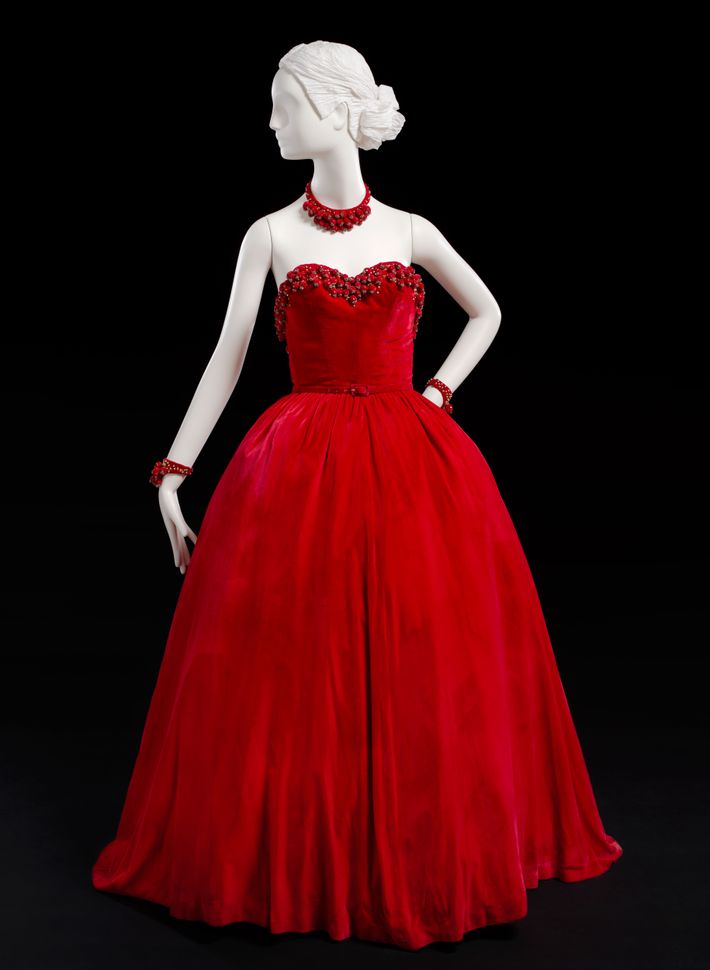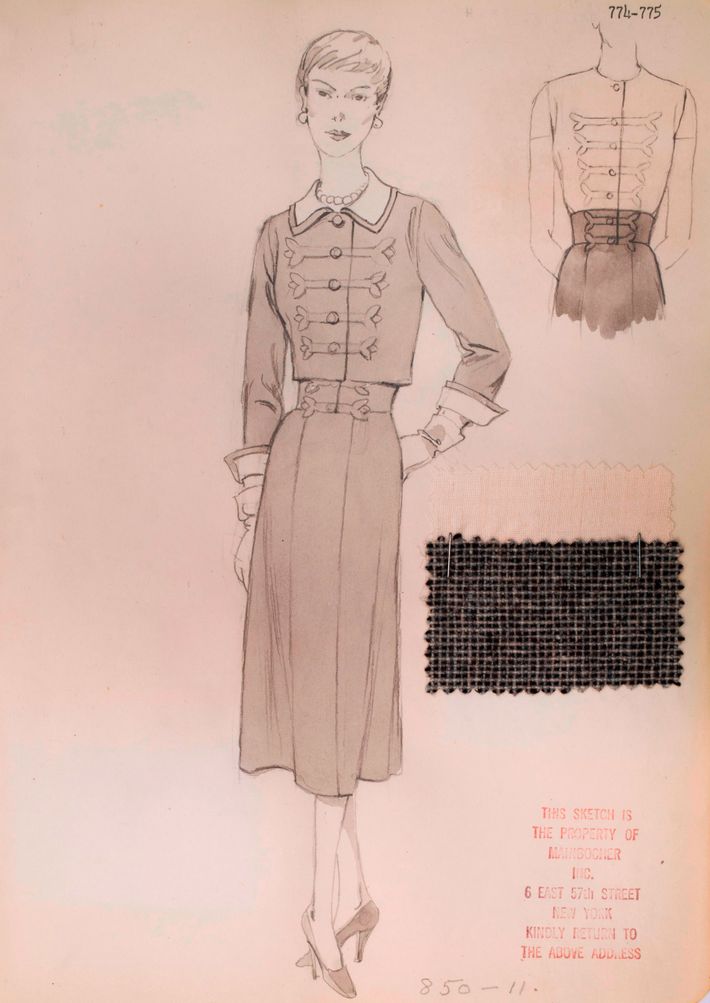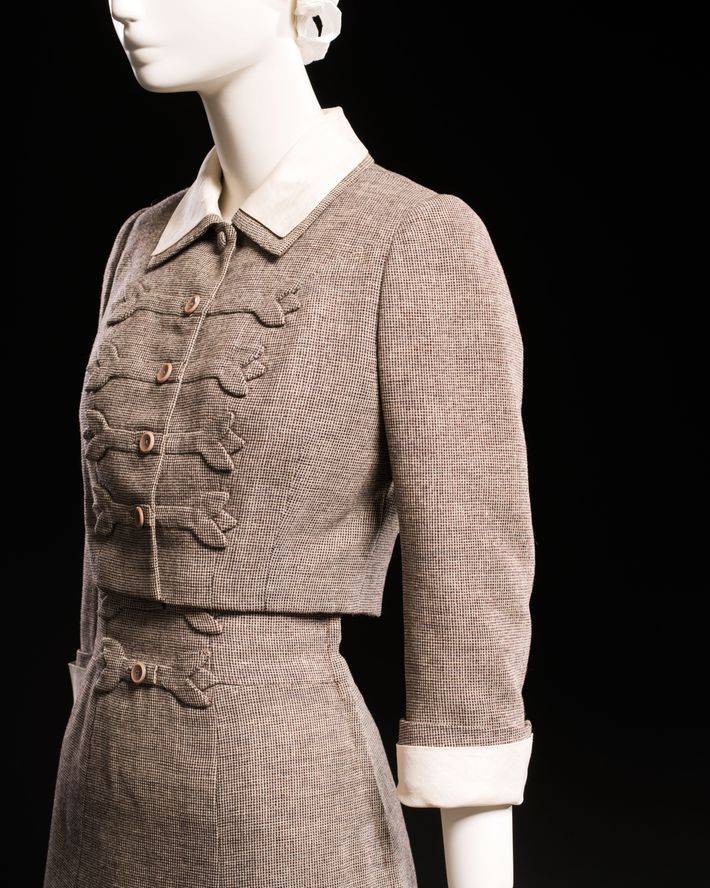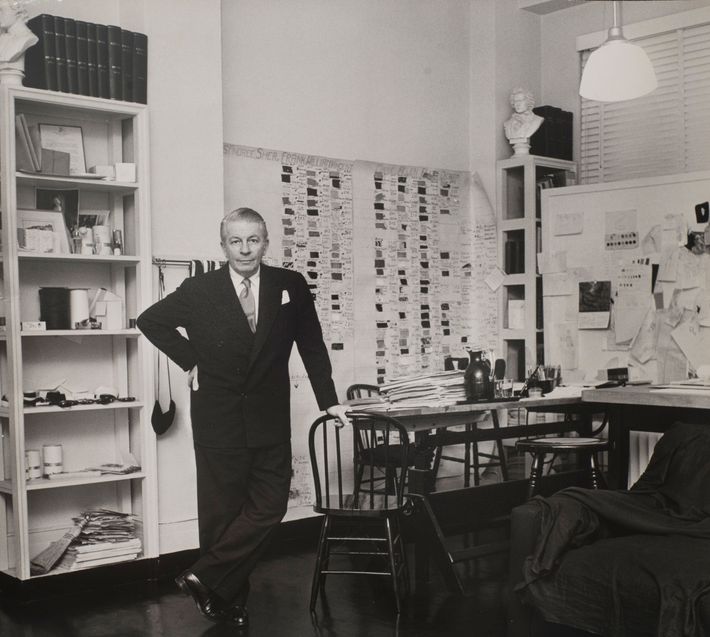 Mainbocher in his New York Studio, 1940s. Photographer Unknown.