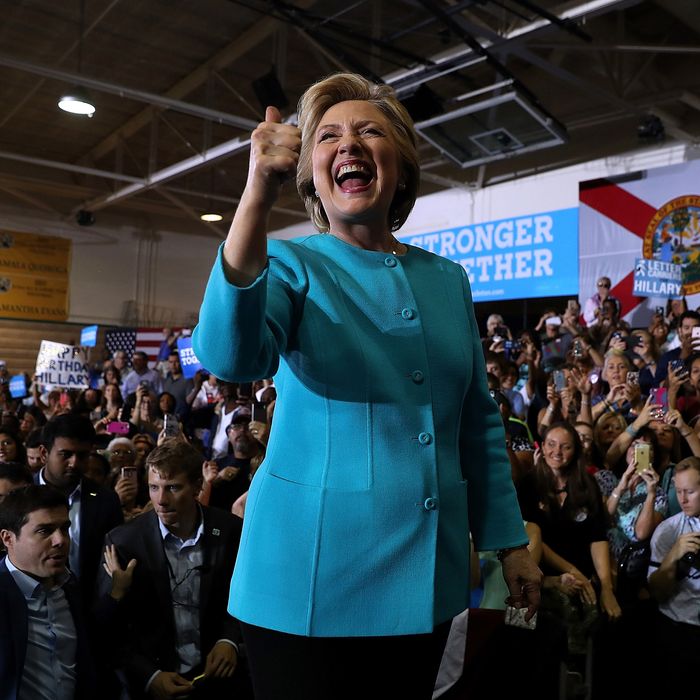 Photo: Justin Sullivan/Getty Images
Today is Hillary Clinton's 69th birthday, and it looks she's having a pretty fantastic day. And, really, why shouldn't she? Her poll numbers look great, the sun is shining, and Bill is already picking out linens for the West Wing. Here, some joyful pictures of Hillary celebrating on her special day.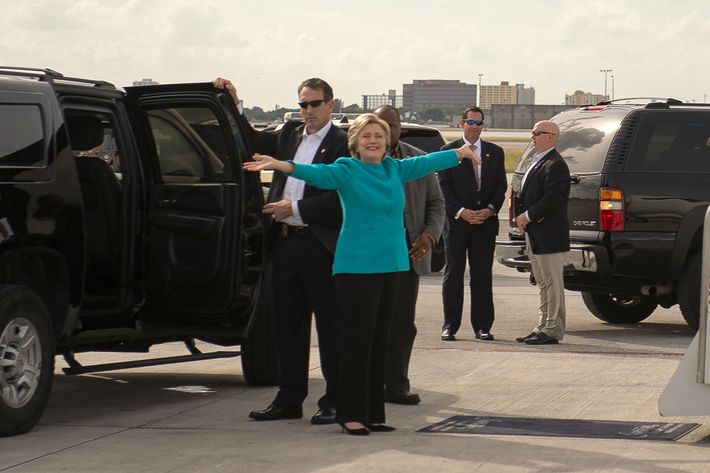 Everyone was really happy to see her.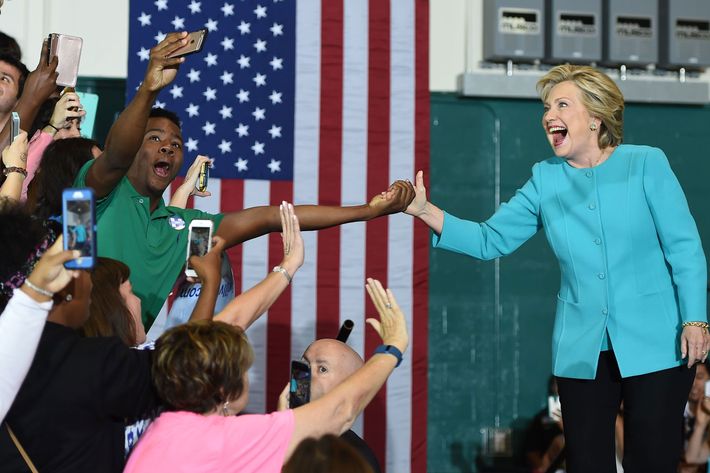 Somebody even brought balloons.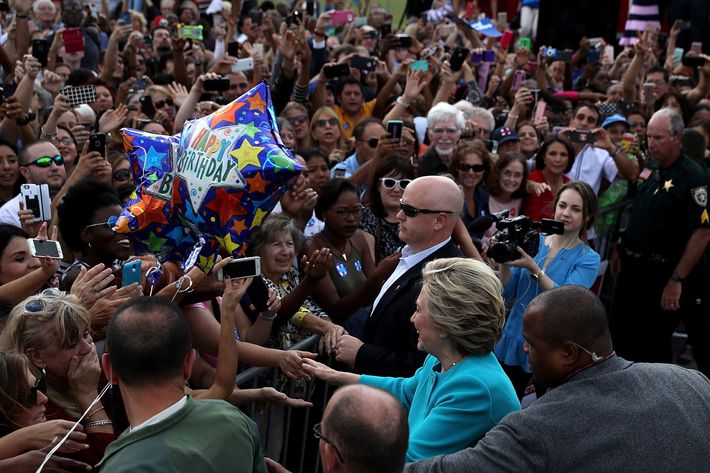 Her staff gave her a teal cake to match her teal pantsuit.
It was delicious.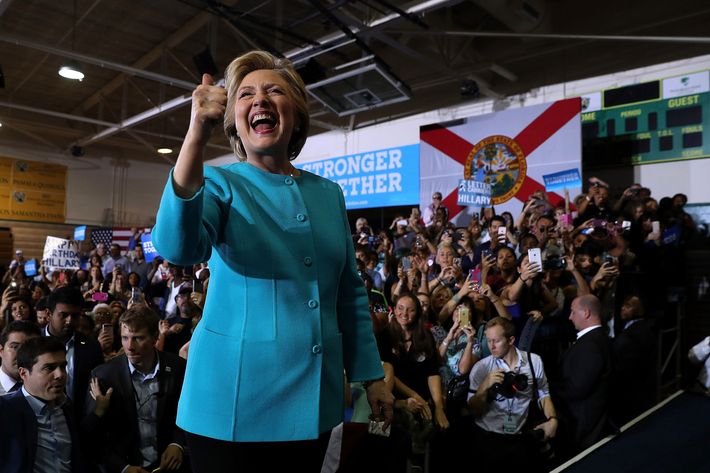 Oh hey, who has two thumbs and somewhere between one and five Supreme Court appointees? This gal!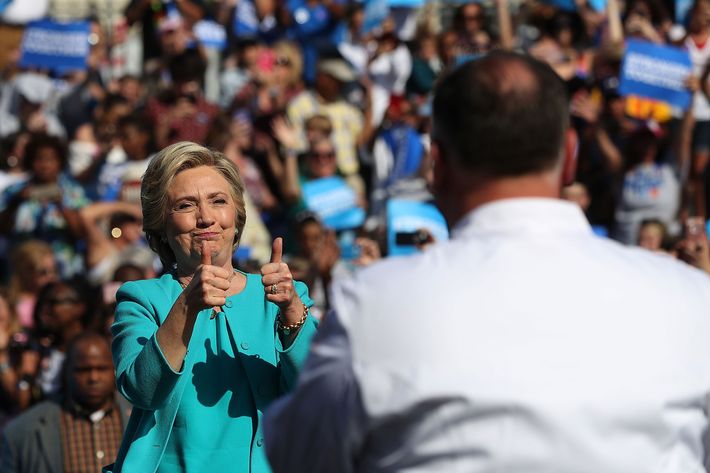 Why, yes, I would like to hold your adorable baby.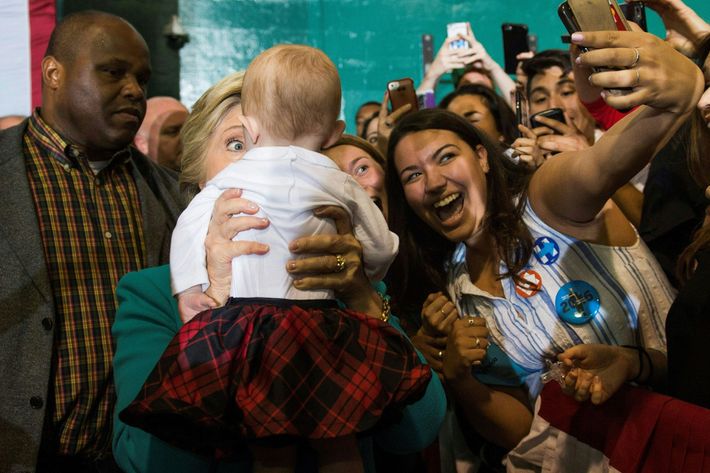 Squeeee!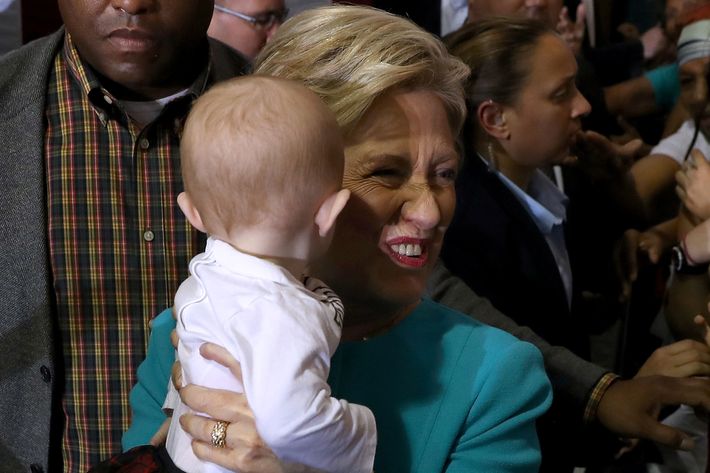 A lovely day indeed.