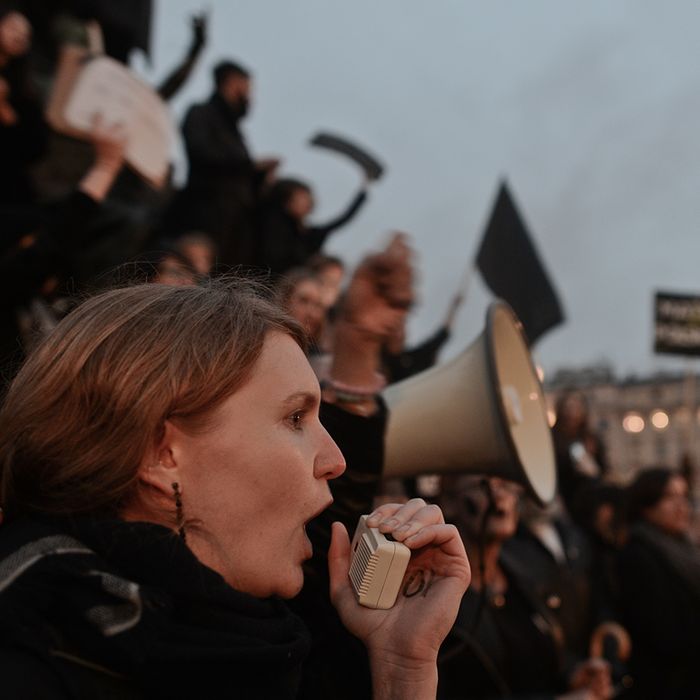 People walked off their jobs to protest the proposed ban.
Photo: NurPhoto/Getty Images
Polish lawmakers on Thursday morning voted against the proposed total abortion ban that prompted people across the country to take to the streets in protest, the Associated Press reports. The country already has restrictive abortion laws, but the sweeping ban would have made all abortions illegal, including in instances of rape, incest, or fetal abnormalities, or when the mother's life is at risk.
An estimated 116,000 people in Poland, largely women dressed in black, walked off their jobs on Monday to protest the proposal, which was created by an anti-abortion group. The country's right-wing government appeared to be in support of the ban at first, but after the protests, conservative lawmakers backtracked. The minister of science and higher education, Jaroslaw Gowin, reportedly said the protests "caused us to think and taught us humility."