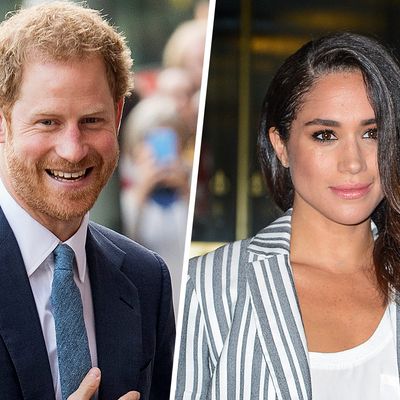 Prince Harry and not you.
Photo: Getty Images
Are you sitting down? We're so sorry to have to tell you this but, Prince Harry reportedly has a new American girlfriend, and no, it's not you.
The now fifth-in-line for the British throne has been dating Los Angeles-born actress and lifestyle blogger Meghan Markle from the legal drama Suits for "a couple of months," a source told People. Prince Harry, 32, is said to have met Markle, 35, in May during a visit to the majestic land of Canada, as her show is filmed in Toronto.
According to Us Weekly, the pair started out as friends, until Prince Harry "started texting [Markle] regularly" in June. The actress started following his private Instagram account by the end of the month, and then became a "regular visitor" to his apartment at Kensington Palace, another "source" said. The couple has since been sporting matching blue beaded bracelets that Harry picked up in Africa.
But don't worry — People's source said the relationship is still in its "early days," so maybe there's still hope for you and Prince Harry down the line.