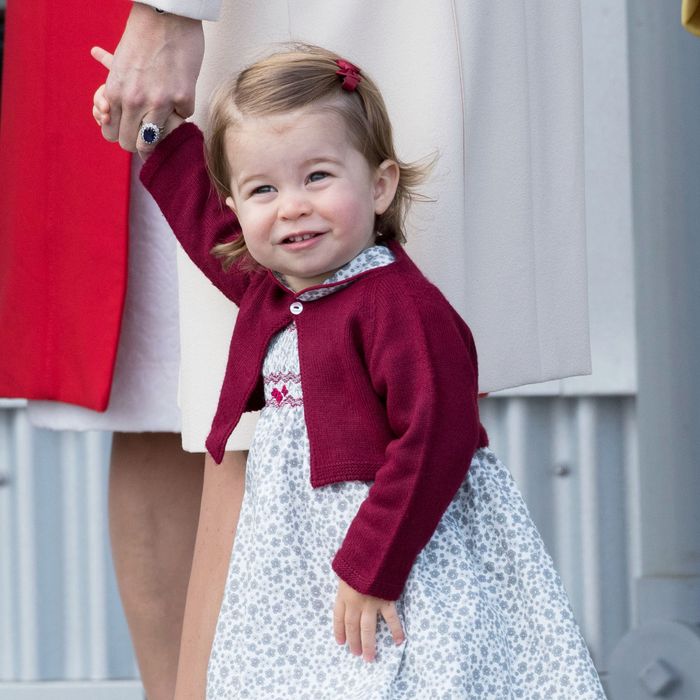 Photo: Stephen Lock/Getty Images
Princess Charlotte, whose lucrative personal brand includes petting bunnies and wearing adorable tiny cardigans, has turned out to be a boon for Buckingham Palace in recent months.
According to Royal Collection Enterprises, a range of commemorative china made for Charlotte's birth has sold out, while royal memorabilia has seen an overall increase in sales (the Queen's 90th birthday earlier this year likely also gave it a boost).

If Will and Kate are smart, they'll use this opportunity to kick-start Charlotte's inevitable foray into the lifestyle-blogging sphere. After all, the swag from her first birthday alone — including a $45,000-karat white-gold rattle, biodegradable natural diapers, and Stansborough wool teddy bears from New Zealand — makes the Goop gift guide look like chump change.