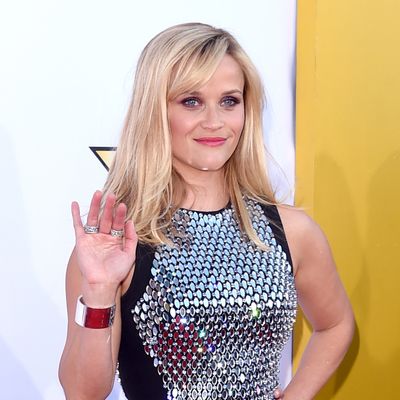 Reese Witherspoon.
Photo: Jason Merritt/Getty Images
Reese Witherspoon, a fan of statement tank tops and being "really Southern," appeared on the Today show this morning to promote her lifestyle brand Draper James. During an interview with correspondent Jenna Bush Hager, she revealed that her children sometimes make fun of her when she "talk[s] Southern." Then she provided an example.
"My kids do this whole thing where they make fun of me because I'll say, 'He did do, but he didn't done do. He done did that,'" Witherspoon began. "They'll be like, 'What? Why are you talking 'did done'? My little four-year-old will be like, 'He did done do!' They think it's hysterical."
"They don't understand what I'm saying," she continued. "You can't do, if you're trying to do, you can't done."
Hager, a native Texan, smiled widely and responded, "I don't understand what you're saying."
"I don't always know what I'm saying, but sometimes people do," Witherspoon concluded.
Watch this video if you don't believe me.