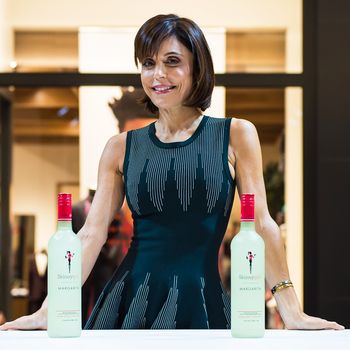 Photo: Gilbert Carrasquillo/Getty Images
Bethenny Frankel is selling her condo down in Tribeca, and she's enlisted another reality-TV star to help get this real estate off her jock. In a moment of pure Bravo synergy, Million Dollar Listing's Fredrik Eklund posted a selfie with the Real Housewife announcing their collaboration, along with a quick description of the loft and the hashtag #weeee. If you can shell out $6.95 million for, well, anything, why not spend it on an apartment formerly inhabited by Frankel and her ex, Jason Hoppy? Just make sure to burn a lot of sage before you move in.

Meanwhile, we just hope Eklund realizes that Bethenny is not here to make friends. Then again, what Real Housewife is?