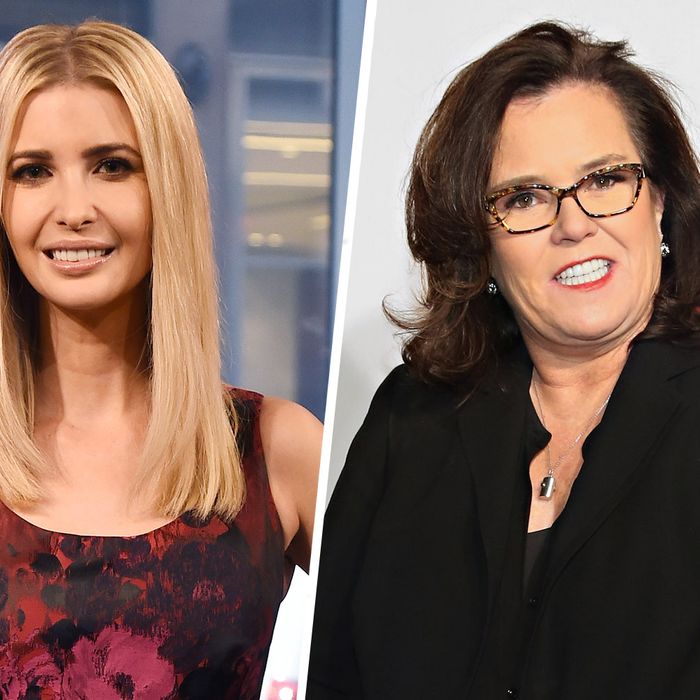 Unlikely friends.
Photo: Getty Images
Few things in life are certain, but one thing we know for sure is that Donald Trump hates Rosie O'Donnell. They've been sworn enemies for years, and Trump brought her up as recently as last week, saying during the first presidential debate, "Hillary is hitting me with tremendous commercials. Some of it I said in entertainment, some of it said to somebody who has been very vicious to me: Rosie O'Donnell. I said very tough things to her and I think everybody would agree she deserves it and nobody feels sorry for her."
And although Trump Sr. has yet to apologize to O'Donnell for calling her things like a "fat pig" and a "dog," his daughter Ivanka — who's ostensibly been charged with the impossible task of repairing his record with women — seems ready to make peace. According to O'Donnell, she and Ivanka met at Nobu in New York Wednesday night, where they had a productive discussion.
We may never know what passed between Rosie O'Donnell and Ivanka Trump at Nobu, but only time will tell whether Donald is in on the truce.