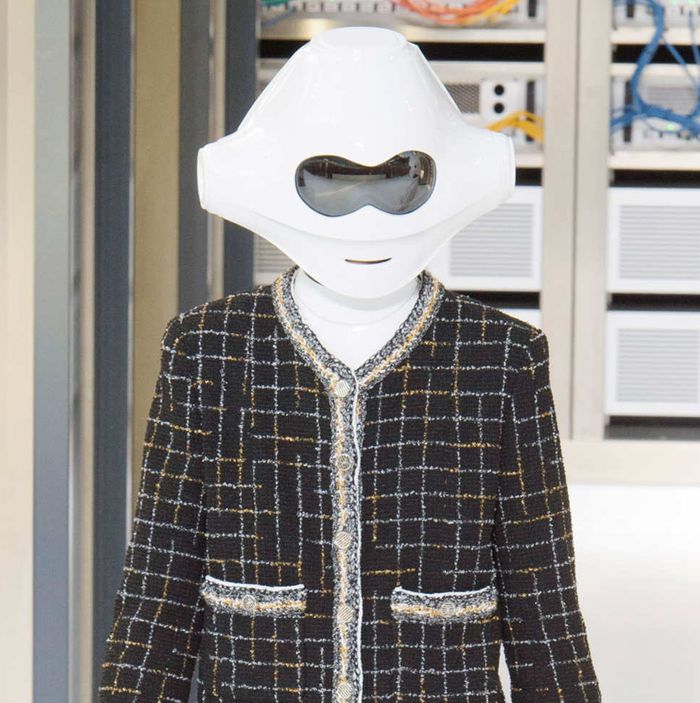 Chanel or Star Wars?
Photo: Imaxtree
So you're a little more discerning than the masses who will be going as Donald, Hillary, or assorted Stranger Things characters this All Hallows Eve. How about steering clear of the two most overdone costume sources — politics and Netflix — and taking the spring 2017 runway as your inspiration instead?
In the spirit of last year's breakaway Rick Owens human-backpack costume, here are some ideas sprung from the minds of Karl Lagerfeld, Phoebe Philo, and Rihanna that say, "I know about fashion and I can laugh about it, too." Thankfully, you won't have to shell out Paris Fashion Week prices — most of these can be approximated from Halloween-store props or things you already have lying around. Just remember, these are still fashion-themed Halloween costumes, so be prepared to patiently explain your look to civilians all night long.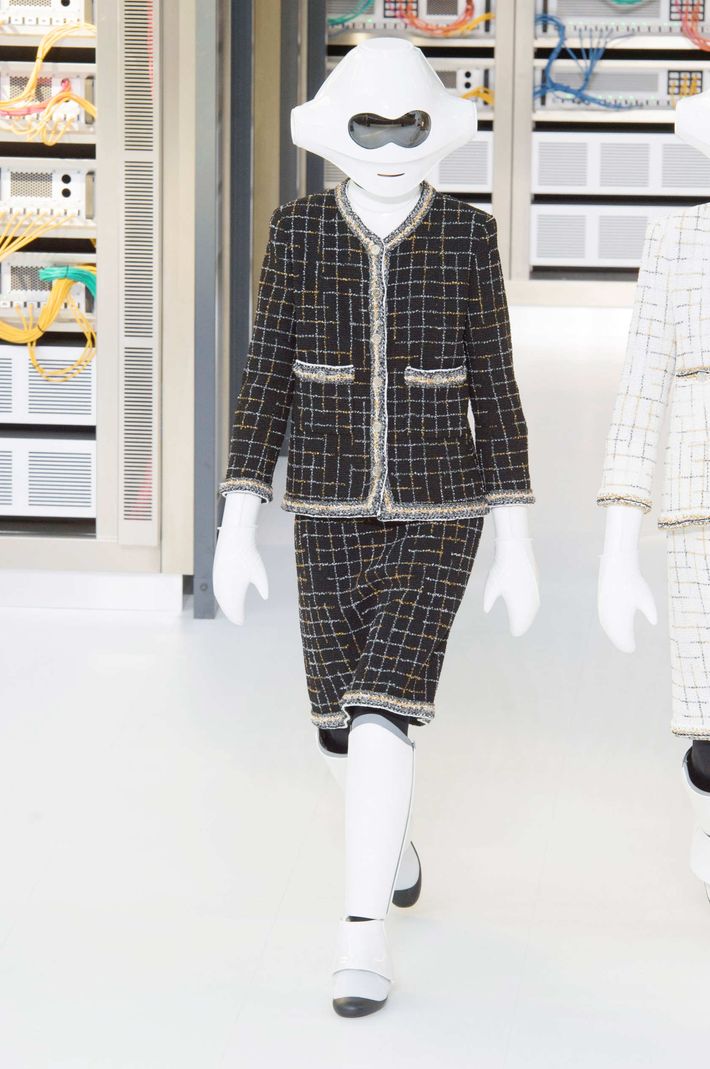 The Chanel Stormtrooper
Storm onto the Halloween scene this season with a Chanel stormtrooper/android/robot costume that will scare everyone else away from the candy bowl. All you need: a bouclé suit and a costume-store helmet.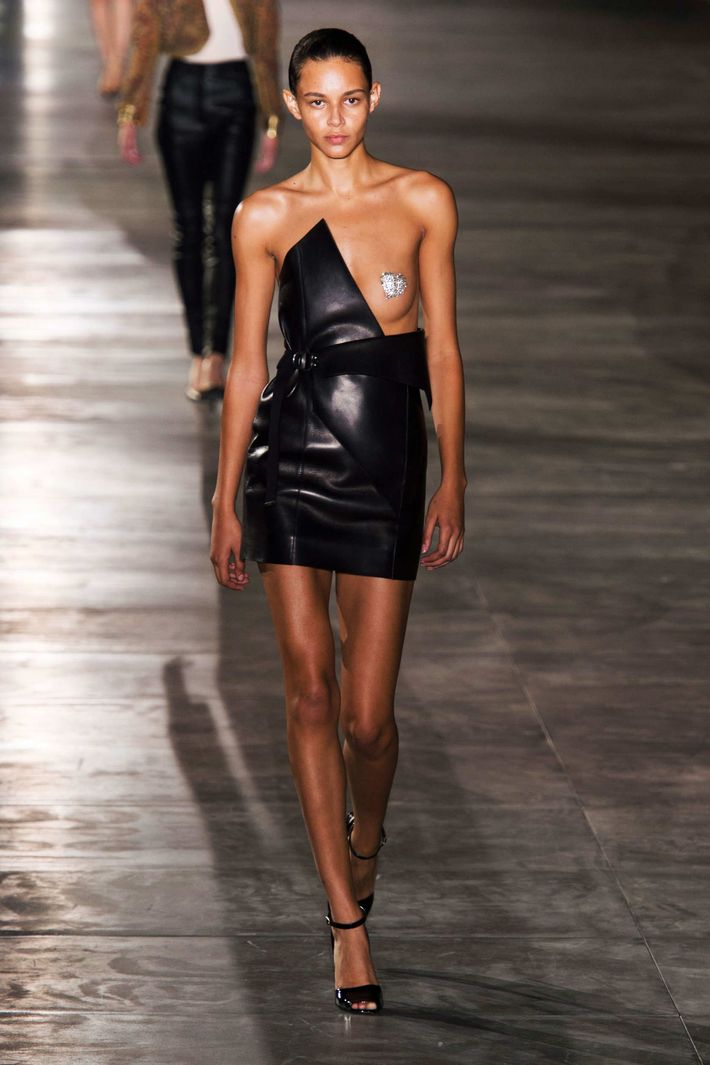 The YSL Mono-Boob
For risqué, after-dark gatherings.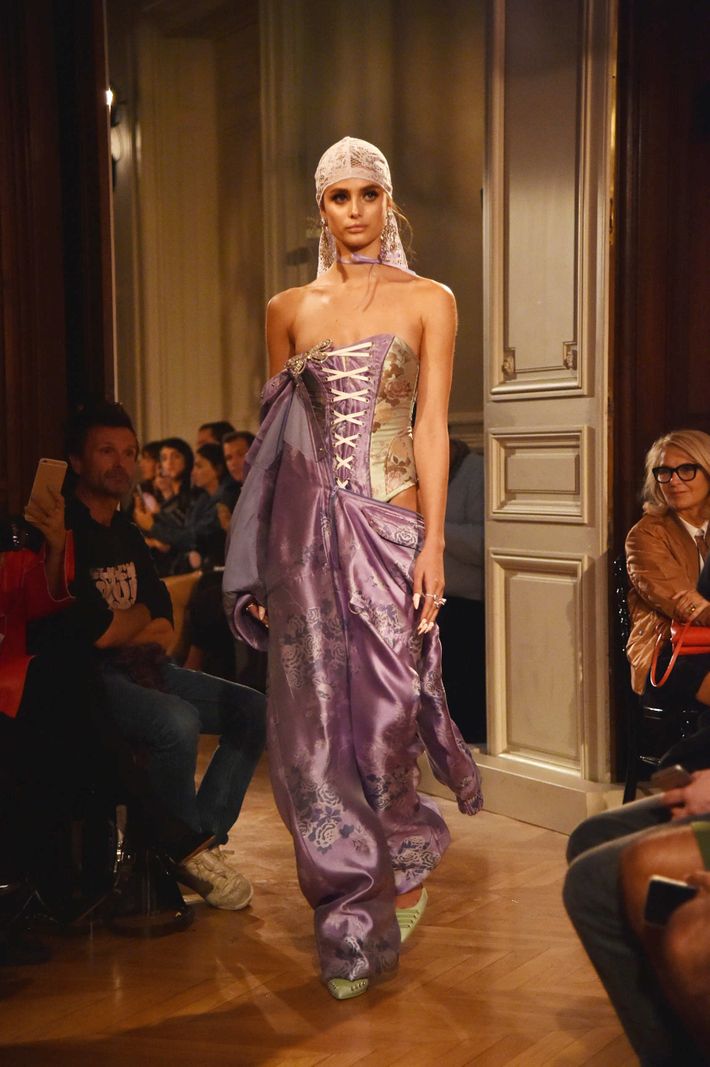 Athleisure Marie Antoinette
Tap into Rihanna's inspiration for her Fenty line with a costume that says, "Let them eat gluten-free sprouted-grain cake."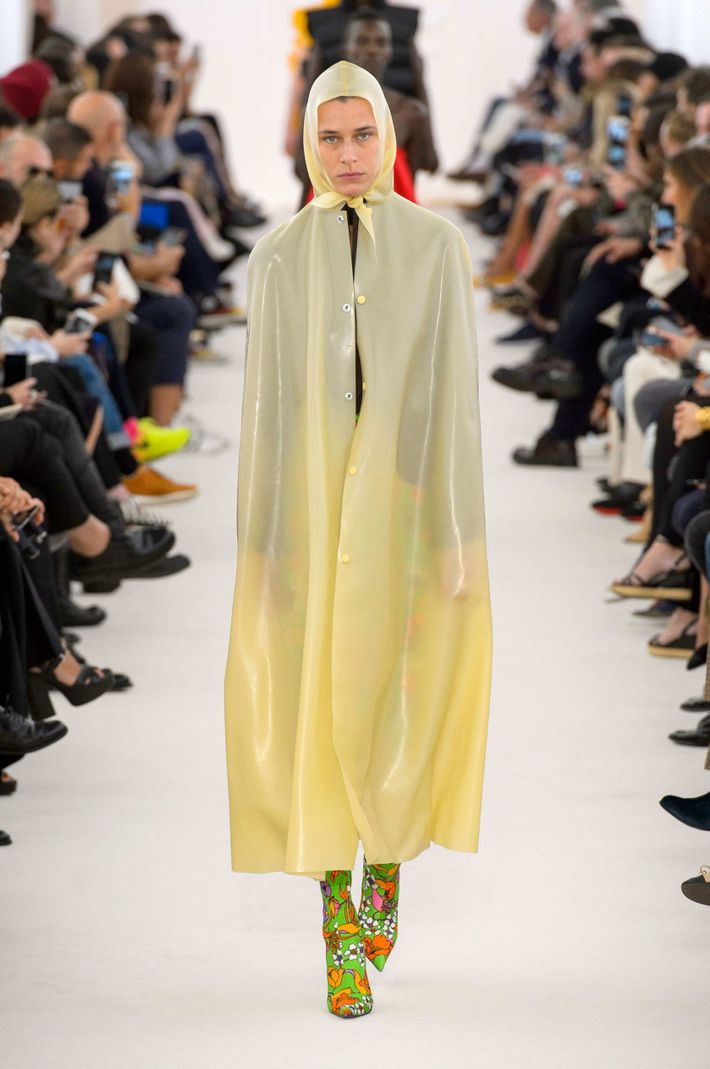 Balenciaga Patrick Bateman
All you need is a rain slicker to channel Demna Gvasalia's dark vision for this season. Add some fake blood for an American Psycho touch.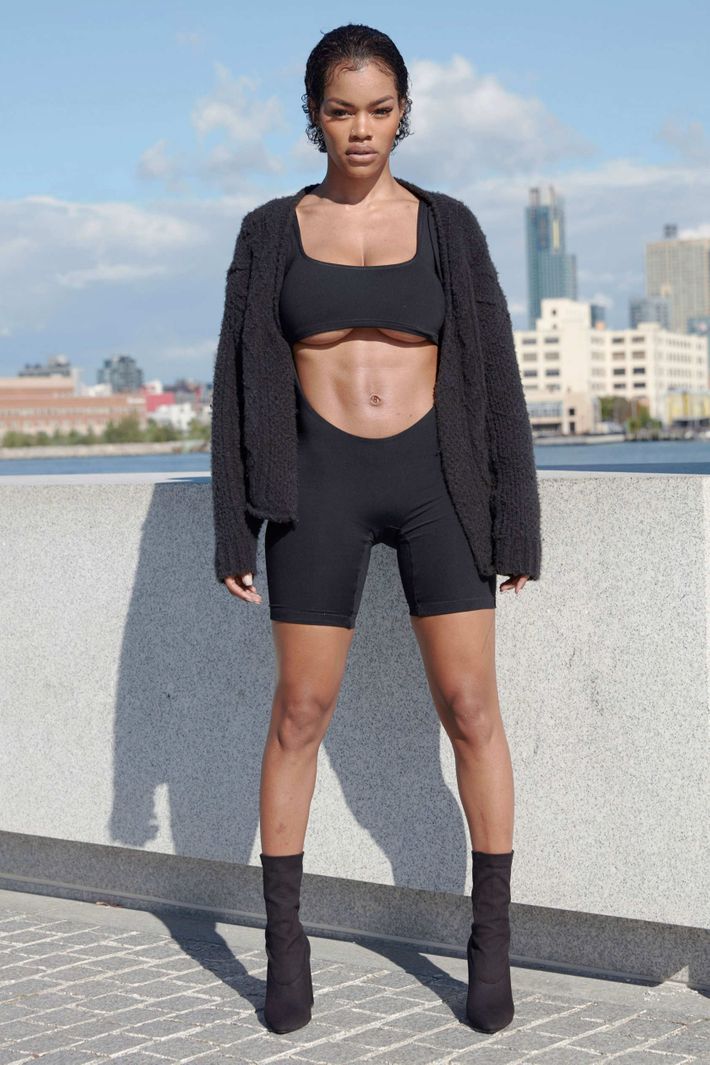 DIY Yeezy Season 4
Arguably the Lycra look Teyana Taylor wore in the show is the easiest one to re-create from your gym clothes. (Unless you have a pair of plastic over-the-knee boots lying around, that is.)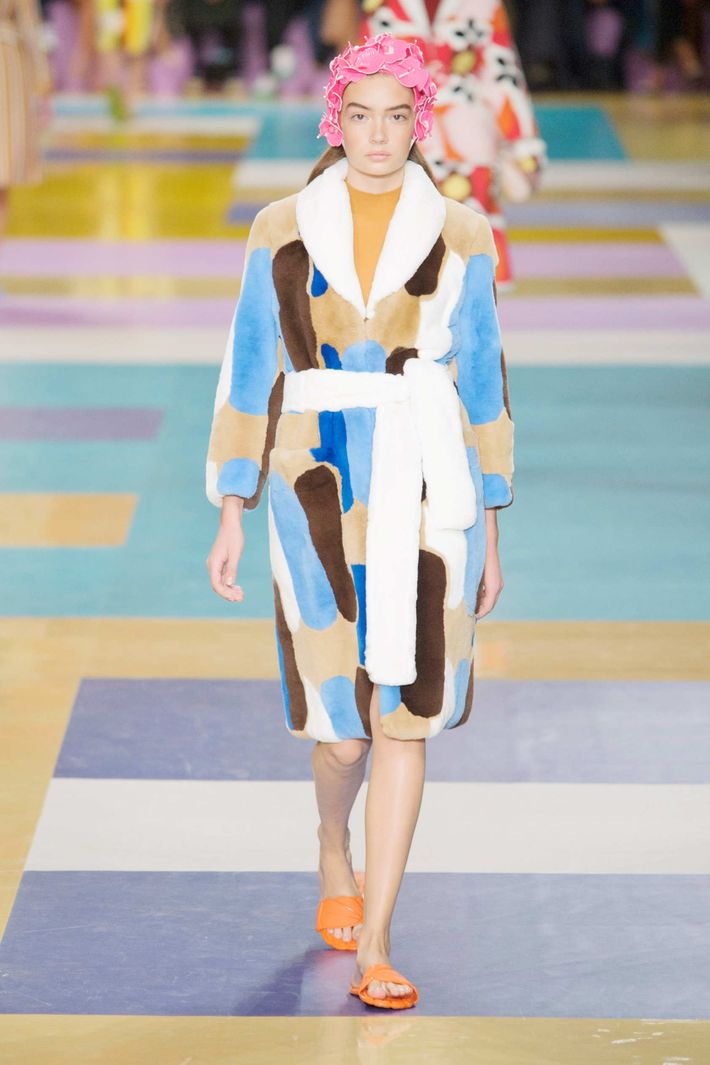 Miu Miu Homebody
Grandma's bathing cap? Check. Great-grandma's fur coat? Congratulations, you're Paris Fashion Week material.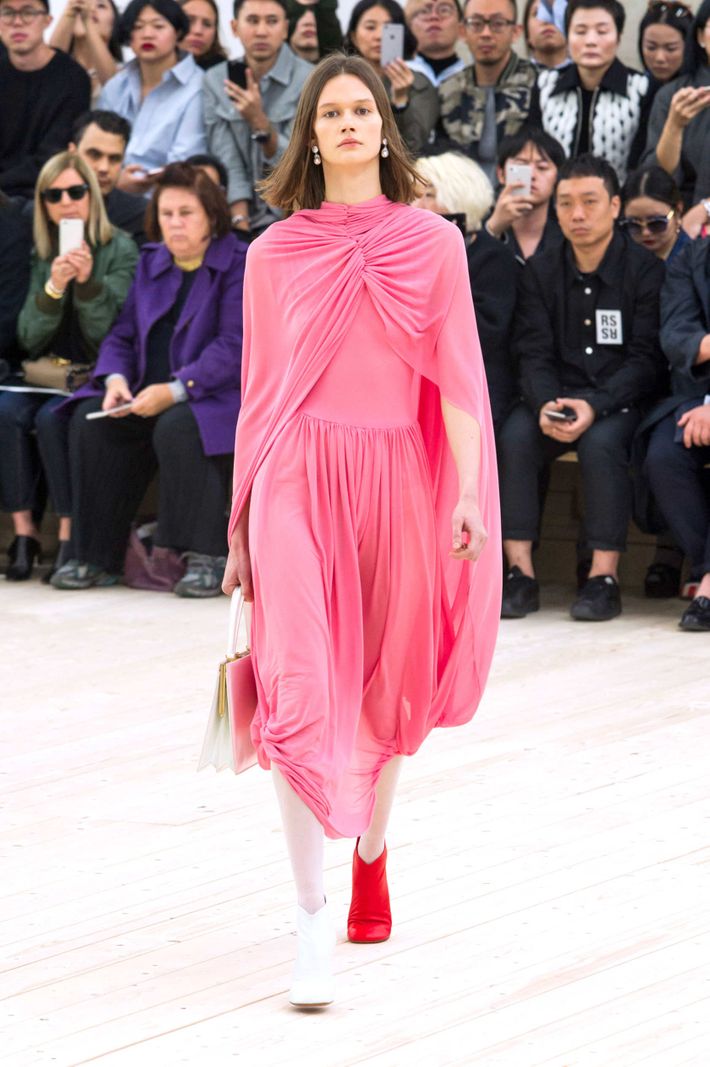 Mismatched Shoes à la Phoebe Philo
The easiest costume yet: Select a dress in a bold shade of millennial pink and a pair of different-colored shoes and channel the Céline runway. (Skeptical Suzy Menkes in the background not included.)