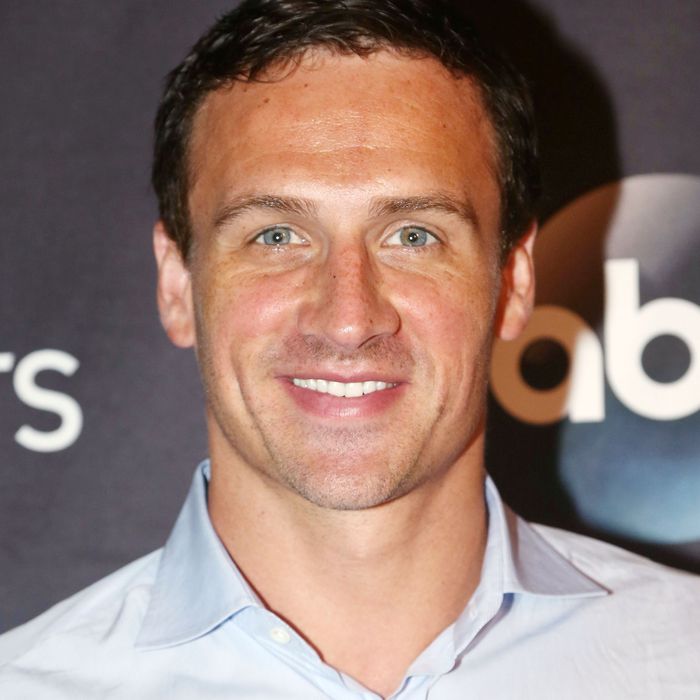 Ryan Lochte is off the market.
Photo: Bruce Glikas/Getty Images
Ryan Lochte's surprising whirlwind romance with Kayla Rae Reid has officially gone to the next level. Lochte proposed to his new girlfriend over the weekend and shared the good news with his fans in an Instagram post on Sunday evening.

Two weeks prior, in another Instagram post, Lochte had another touching photo of him and his (now) fiancée, writing, "She is beautiful inside and out." That more or less sums up how Lochte has repeatedly spoken about Reid. He told USA Today he met Reid at a nightclub in Los Angeles and followed up with her after being in awe of her beauty. But it's been her steadfast support of him that's made her a keeper. "When I realized this was 'the one' was when she stuck behind me through this," he told USA Today last week, referring to what transpired over the summer. "She still loves me and she's still right there with me."
Lochte has had quite a year so far. He's been busy these days competing on the dance floor as part of Dancing With the Stars and the aftermath of his scandal in Rio following his wins at the Olympics. And now, as it turns out, Lochte's also had a romance blossoming in the background. Is this the same man who told people he was very much single and DTF while in Rio? If so, love, indeed, changes everything.