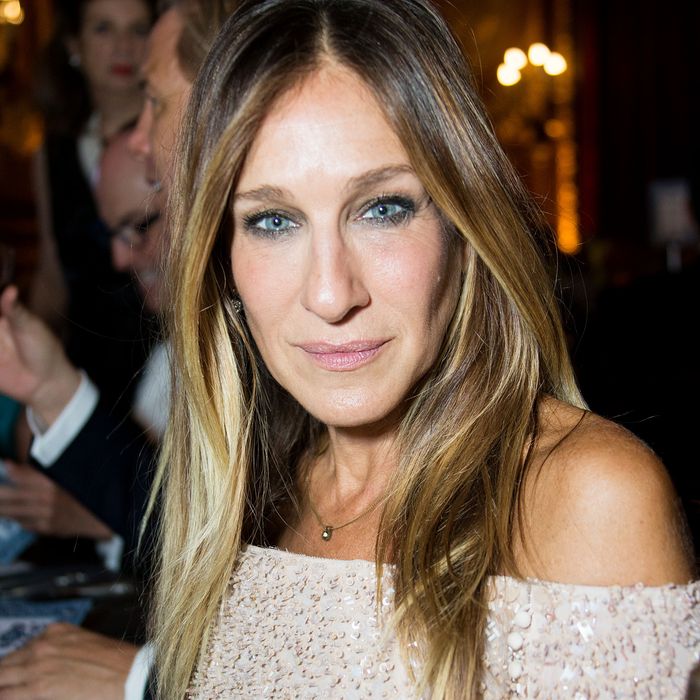 Sarah Jessica Parker
Photo: Victor Hugo/Patrick McMullan via Getty Image
Divorce star Sarah Jessica Parker — who is rather literary these days — shared an interesting theory about Sex and the City in a recent interview with Chris Hardwick. And by "interesting" we mean "about to shatter everything you know and hold dear," so read the following at your peril.
"I used to wonder if Samantha, Charlotte, and Miranda were real," mused SJP on Hardwick's Nerdist podcast. "That that wasn't just her column."
Accusing your best friends of being narcissistic projections of your writerly mind seems like a real Carrie thing to say, but SJP has the evidence to back it up.
"They're such perfectly archetypal characters," she continued. "So you're writing a column about sexual politics and observations of female-male, primarily, heterosexual relationships, so you're picking one type. You're saying, 'This type is this and this,' and then you complicate it more, like any good writer does. So I'm not entirely sure they are real … What we are seeing isn't necessarily what happened in New York."
With apologies to all the self-identified Samanthas, Mirandas, and Charlottes out there: Turns out you have actually been Carries all along. Go ahead and realign your self-conception as needed.