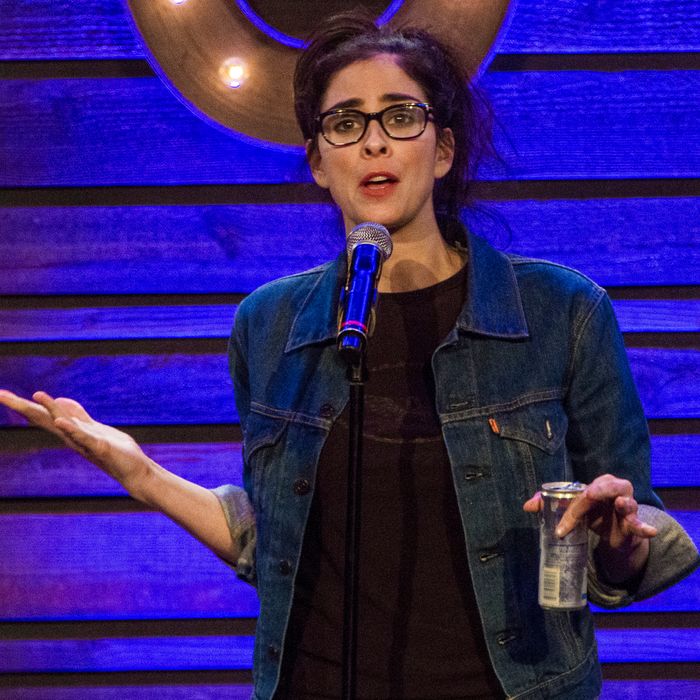 Photo: C Flanigan/WireImage for Kaaboo Del Mar via imageSPACE
Sarah Silverman stopped by Real Time With Bill Maher last night to discuss Bernie Sanders, why Gary Johnson is not a viable alternative, and also that time that Maher taught her the importance of exfoliation. Before getting down to business, she declared, "You taught me how to exfoliate with a dry brush before my shower!" Hey, skin is your biggest organ.
Silverman went hard for Bernie Sanders in the primaries, but since her dude has been sidelined she's become equally outspoken for Hillary Clinton. The comedian and actor is puzzled by the people who are ride-or-die for Bernie and, perhaps even more confounding, those who have chosen to support tongue-tied Libertarian nominee Gary Johnson.
"Bernie needs an ally in office," she said. "That's why I don't understand these 'Bernie or Bust' people. I don't know what their long game is. I don't know what their perfect, dream scenario is. I earnestly am asking, or am I being obtuse?" Johnson, on the other hand … Well, roll clip.