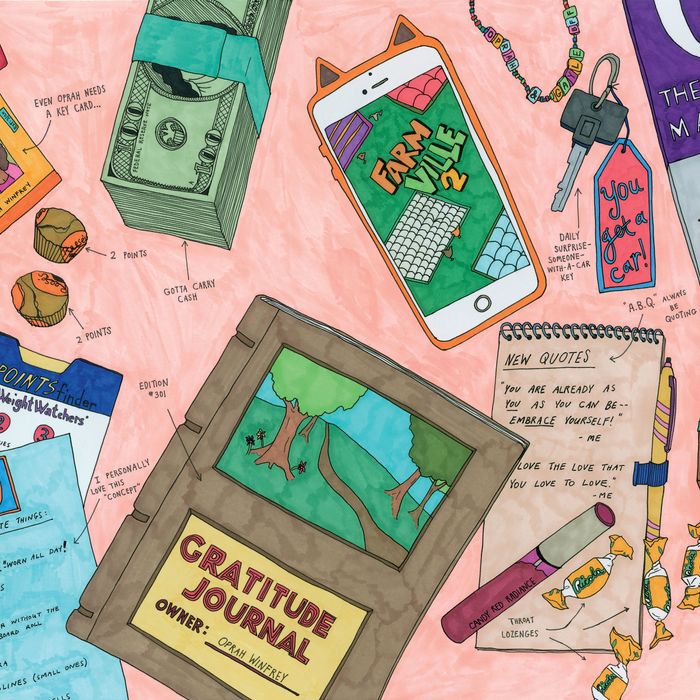 Can you guess?
Photo: Abbi Jacobson/Viking/Penguin Random House
For her new book of illustrations, Broad City's Abbi Jacobson imagined the contents of purses carried by famous women like Hillary Clinton, Beyoncé, and Michelle Obama. She also drew Donald Trump's weekender bag, Bernie Madoff's suitcase, and Amelia Earhart's pencil case.
What exactly does Beyoncé carry, according to Jacobson's Carry This Book? Cheerios for Blue Ivy, the self-help book The Secret, Cholula hot sauce, Ban deodorant, mascara, lipstick, and an iPhone (with the Broad City app already downloaded, naturally).
Click ahead to see inside Hillary Clinton's purse (including one very fun thing on her BlackBerry) and a list of Oprah's quotes to live by.
Carry This Book is out October 25 from Viking, an imprint of Penguin Publishing Group, a division of Penguin Random House LLC. Copyright © 2016 by Abbi Jacobson.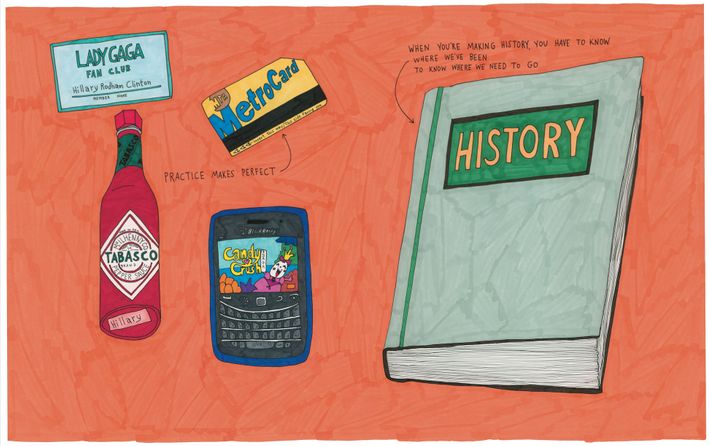 Hillary Clinton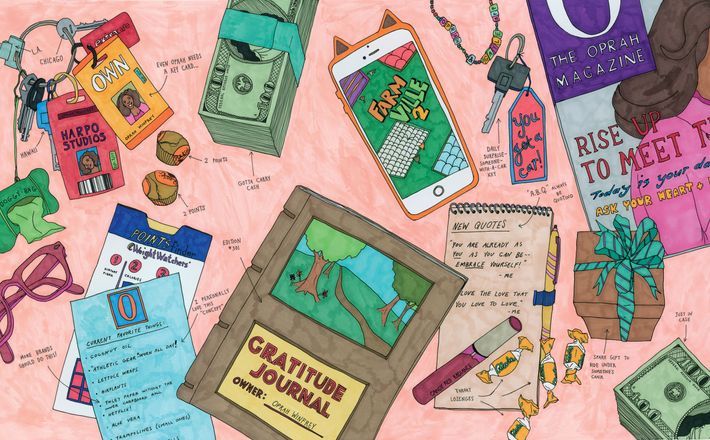 Oprah Winfrey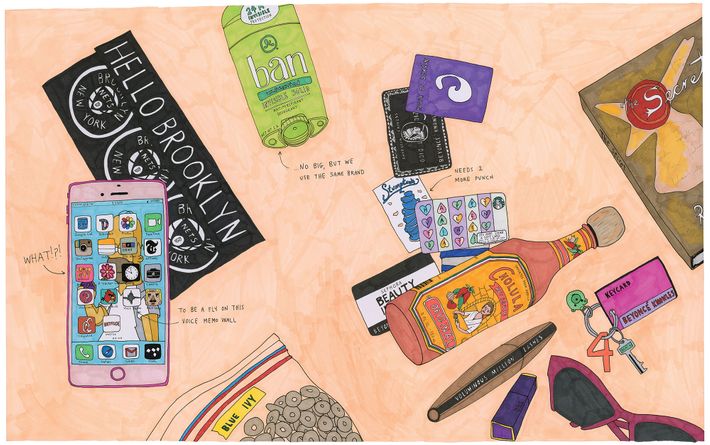 Beyonce