The last Harry Potter book in the original series came out in 2007, the last movie in 2011. Yet this has not slowed the flow of promotional gimmicks, quirky merchandise, and other viral ephemera manufactured to appease the unquenchable thirst of fans. We've seen many a Facebook friend take trips to the Wizarding World of Harry Potter, strangers plan $65,000 Harry Potter–themed weddings, men give their wives handmade Pensieves, and J.K. Rowling tweeting incessantly about global politics through the lens of her own fantasy children's book. Fanfiction forums aside, it was only a matter of time before things got super horny: Enter the Harry Potter erotic boudoir shoot.

When photographer Sarah Hester, who's based in Oklahoma City, met model Zachary Howell, she says she couldn't remember his name so took to calling him "Harry." Jokes about doing a Harry Potter boudoir session soon came to fruition, and now here we are: staring at a now-viral photo of a guy showing off his bulge in a pair of Gryffindor boxer-briefs.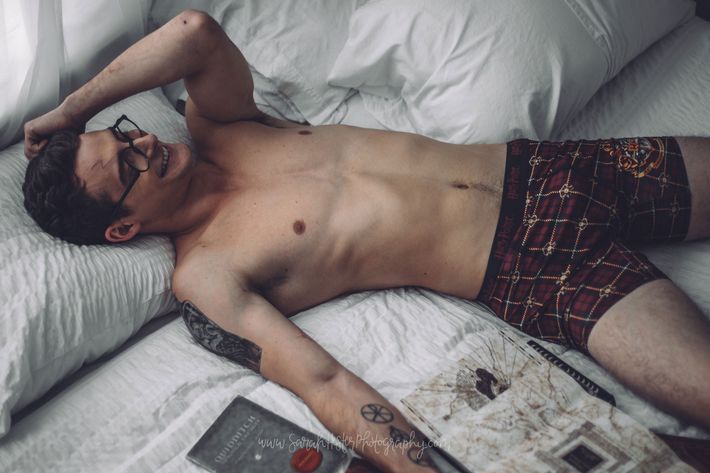 Okay, that's enough. Pack away your wands, everyone. Remind yourself that Harry Potter was a fictional high-schooler and that J.K. Rowling has a bajillion dollars because you can't let this go. And call me when your Aragorn (son of Arathorn, called Elessar, the Elfstone, Dúnadain, the heir of Isildur Elendil's son of Gondor) sexy photo shoot gets released instead.