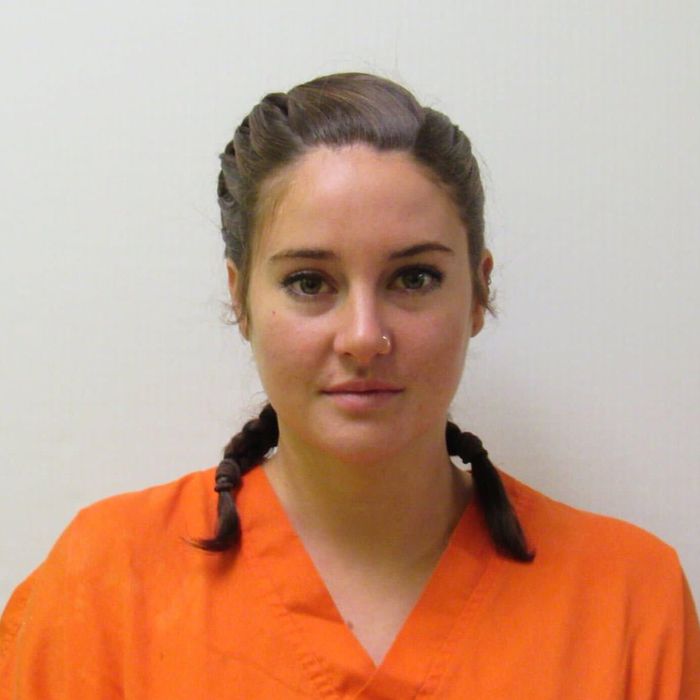 Photo: Courtesy of Morton County Sheriff
Yesterday, artisanal Bernie Bro Shailene Woodley was arrested for "criminal trespassing" during a peaceful protest against North Dakota's Dakota Access Pipeline, which will be built on land considered sacred by Standing Rock Sioux Tribe. Thankfully, like any good millennial, Woodley recorded her own arrest in a two-hour-long Facebook Live video, which features the actress astutely decrying the police's actions as "some Divergent shit."
You can watch her interaction with the police from the 1.56 minute on, during which she gives her mom the phone to record after a brief mishap with the front-facing camera.
"Why am I being arrested and no one else is who is down there, is my question," Woodley asks the cops after they surround her vehicle. "Is it because I'm famous? Is it because people know me? We were all down there. When you asked us to leave, we did … It's because I'm well-known. It's because I have 40,000 people watching."
As the police escort her off in handcuffs, she cries out for the world to pay witness: "I hope you're watching, mainstream media. I hope you're watching, CNN, I hope you're watching, MSNBC." Fight the power, Shai.