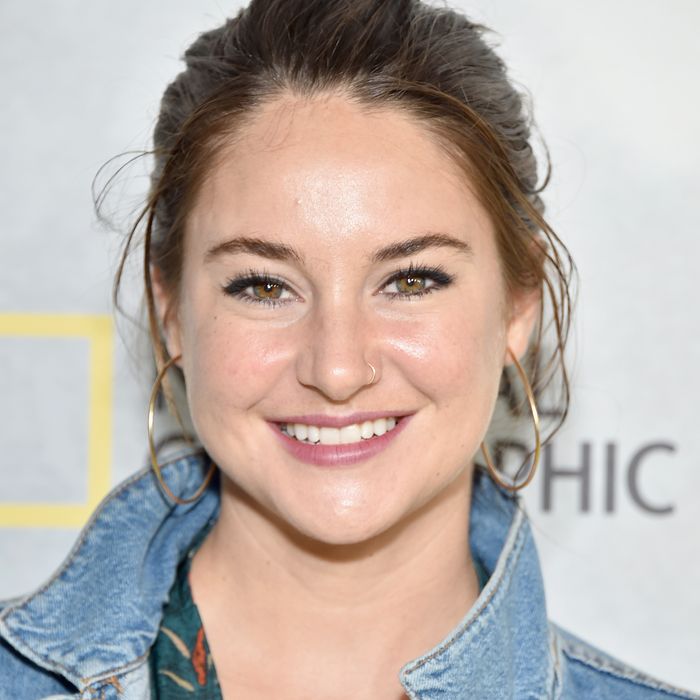 Shailene Woodley.
Photo: Michael Loccisano/Getty Images for National Geographic
Shailene Woodley was arrested in North Dakota last week while protesting the construction of the Dakota Access Pipeline, which is being built on grounds considered sacred by the Standing Rock Sioux Tribe. After pleading not guilty to criminal trespass and rioting charges on Wednesday, the actress has now penned a statement for Time explaining her commitment to the cause. She also expresses dismay that it took her involvement, that of a white celebrity, to garner mainstream interest in the pipeline issue, both as a flashpoint around national treatment of Native Americans and as a potential environmental crisis. Woodley wrote:
Treaties are broken. Land is stolen. Dams are built. Reservations are flooded. People are displaced.

Yet we fail to notice. We fail to acknowledge. We fail to act.

So much so that it took me, a white non-native woman being arrested on Oct 10th in North Dakota, on Indigenous Peoples' Day, to bring this cause to many people's attention. And to the forefront of news publications around the world.

The day I was detained, 26 others had to dress in orange as well, as they were booked into the Morton County jail. Did you hear about them?

As for the environmental crux, Woodley spoke to the urgency of the protests, explaining, "I know it is easy to be apathetic or detached from the reality that fossil fuel contamination could actually affect you and the ones you love … But hear me loud and clear: If you are a human who requires water to survive, then this issue directly involves you." She also thanked fans for their support while urging them to turn that support toward the Dakota Access Pipeline fight at large. "What if we took the hashtag #FreeShailene and made it #ProtectCleanWater, or #HonorNativeTreaties, or #IStandWithStandingRock? … Simply feeding off the hype of a celebrity's arrest ain't going to save the world. But, standing together will," she wrote. No court date has yet been set for Woodley's case. Read her letter in full here.