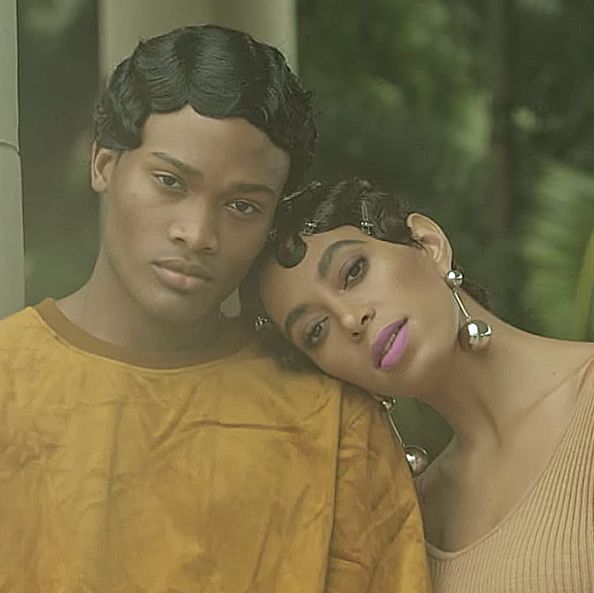 Solange in 'Don't Touch My Hair'
Photo: Courtesy of YouTube/SolangeKnowlesVEVO
Which Solange is the best Solange to mimic for Halloween? It's hard to tell, but the pin curls in her single "Don't Touch My Hair" are pretty irresistible. So the Cut employed the help of hairstylist Juli Akaneya to nail the vintage curls and MAC Cosmetics senior artist Michelle Clark to blend just the right creams to capture her bright fuchsia lip. Follow along for the blow-by-blow below.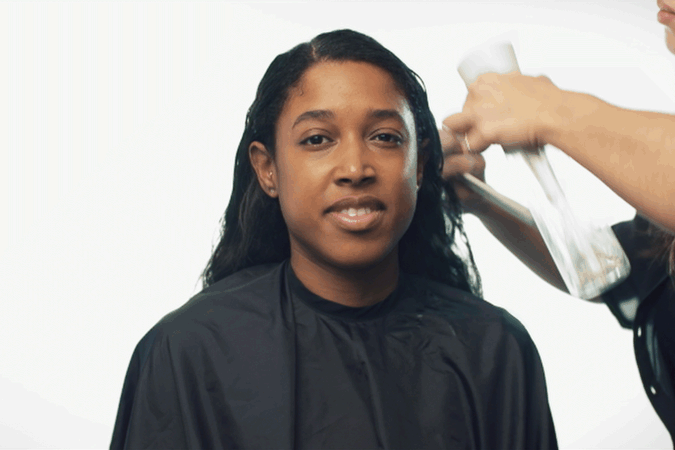 Step One
Wet the hair and saturate it with a hair gel. You need to wet the hair so that as it dries, the gel holds the hair's shape.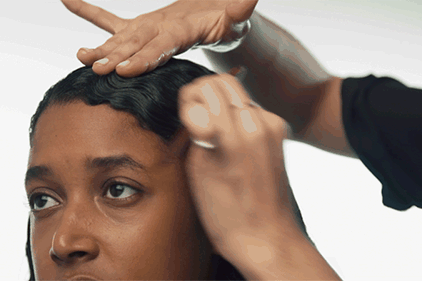 Step Two
Use a fine-tooth comb to create the finger waves. The key motion is to slide the comb in the hair to create the wave, and then pinch the wave to hold it. Continue doing this along the length of the hair.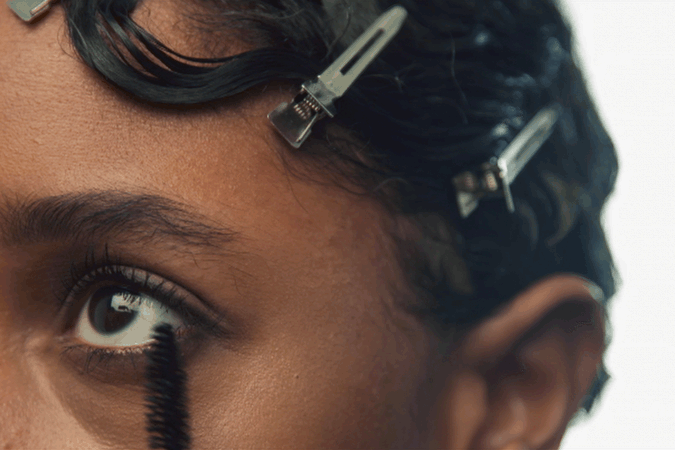 Step Three
To master Solange's full brow, start by brushing brows upwards, filling in sparse areas with a brow pencil. Begin by drawing the pencil against the grain for a natural look — this helps deposit color near the brow's roots, delivering a more blended look. Besides, it's easier not to overdo it using this method.
Using MAC's #217 brush, blend Paint Pot in Quite Natural along the lids, stopping at the crease. The cream formula dries matte so it can endure the rigors of Halloween night. To line the eyes, draw a coffee-colored pencil along the top and bottom lashes. Use MAC's pencil brush to smudge the color for a slightly diffused effect. Finish the eyes with a coat of mascara, on both top and bottom lashes. MAC's Haute & Naughty in particular is known for its false-lash finish.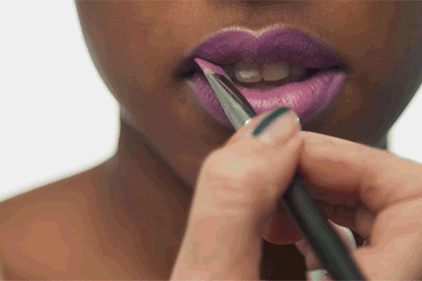 Step Four
To capture Solange's fuchsia-meets-orchid lips, layer lips with MAC's Flat Out Fabulous first, and then top lips off with the brand's 4eva shade. For precise application use a lip brush, but in a pinch, straight from the tube should work just fine.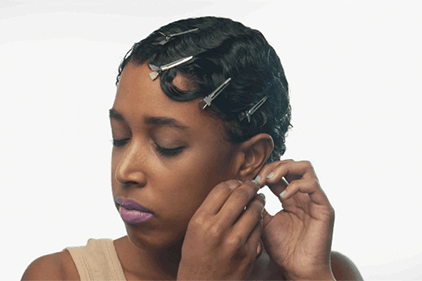 Step Five
Slap on a pair of bright, silver bulb earrings and poof! — you're officially Solange.
J.W. Anderson silver sphere earrings, $405 at SSENSE; Baserange Fidar tank, $77.47 at Baserange