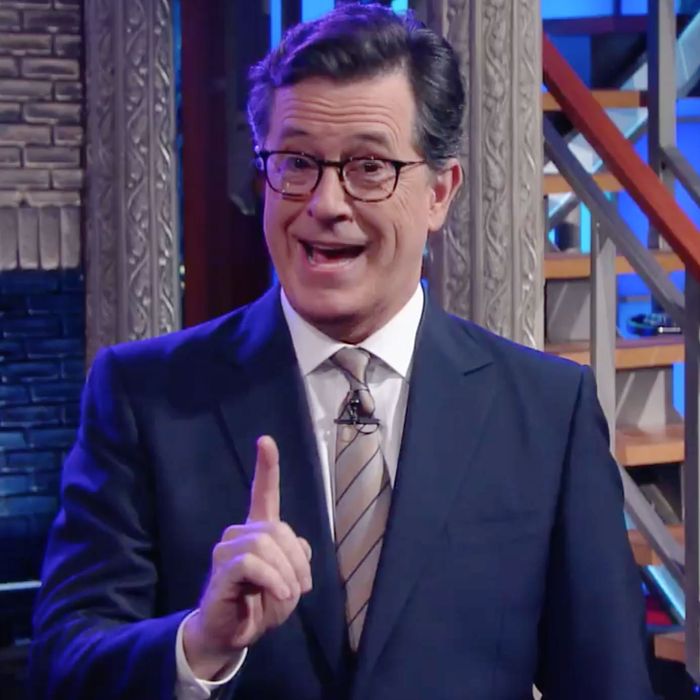 Stephen Colbert was just as perplexed as the rest of us when Newt Gingrich accused Megyn Kelly of being "fascinated with sex" after she asked about the sexual-assault accusations against Donald Trump. That is, until he realized that poor Newt apparently just doesn't understand the difference between sex and assault.
Like any good dad, Colbert recognized that the time had come for Newt to learn about consent, and sweetly gave him "the talk" during his Late Show monologue on Wednesday night.
"Newt, sweetheart, you're growing up so fast. In fact, you're 73. Your body's changing; you've probably noticed some new strange hair growing on your earlobes. You're old enough to finally learn about the birds and the bees and consent. See, when a man has special feelings for a woman, and he wants to give her a special hug, he asks her a special question: You up? But grabbing a lady because you're a TV star is not sex, it's assault. And fun fact, assault is a matter of public policy because it's illegal, even if you use Tic Tacs."
Perhaps the pussy-grabbing Republican presidential candidate will get " the talk" next.