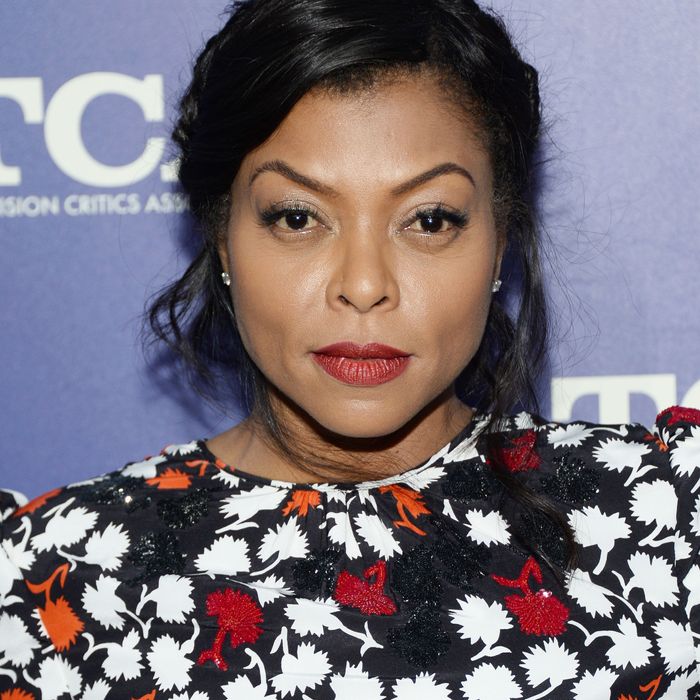 Taraji P. Henson.
Photo: Matt Winkelmeyer/Getty Images
Empire star Taraji P. Henson opens up about finding the strength to leave an abusive relationship in her new memoir, Around the Way Girl.
Henson and her high-school sweetheart William "Mark" Johnson grew up together in Washington, D.C. They continued dating through college and had a son, Marcell, in 1994, according to Refinery29. Their relationship was fraught with violence, which reminded Henson of the abusive father she had grown up with. She writes:
"The next thing I knew, Mark's balled-up fist was coming straight for my face. I pulled my hand from my mouth and looked at the blood on my trembling finger. I said, 'You know what? I don't have to do this — and I don't have to hate you for it.'"
Henson then decided to leave Johnson, but allowed her ex to maintain a relationship with their son. Johnson was murdered in 2003. "With that separation, my forever man, my first love, was no more," she wrote.