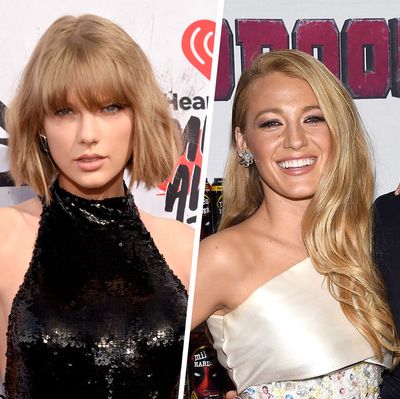 Taylor Swift and her potential godchild's parents.
Photo: Getty Images
Blake Lively and Ryan Reynolds have been bonding privately with their newborn in upstate New York, so it's the perfect time for Taylor Swift to continue her audition for the role of godmother, no pressure.
E! News exclusively reports that Swift "secretly" traveled to Pound Ridge, New York, to spend "three or four days" with the couple last weekend. Similarly, "Page Six" exclusively reported in September that Swift visited the family in the hospital, and in August, news also spread that Swift attended Lively's baby shower.
Swift has clearly been pulling out all the stops to prove she's the best candidate for godmother. Will someone please put her out of her misery and let her know if she's got the gig or not?