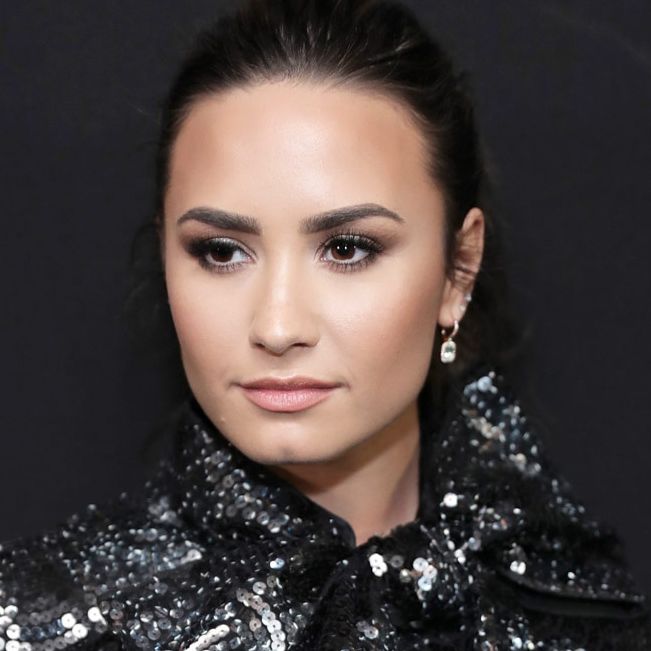 Demi Lovato and Taylor Swift.
Photo: Getty Images
Yesterday, AT&T announced a multiyear endorsement deal with Taylor Swift, which means, in the short term, that Taylor Swift will perform a special concert on the night before the Super Bowl on a stage that's being built specifically for her, and also that she has more money now. Yesterday was a great day for Taylor Swift, until Demi Lovato ruined it.
Demi Lovato is on the cover of the new issue of Glamour, and in an interview with the magazine released yesterday, she criticizes Swift for having a "squad" and being mean to Katy Perry. "To be honest, and this will probably get me in trouble, I don't see anybody in any sort of squad that has a normal body," Lovato said. "It's kind of this false image of what people should look like. And what they should be like, and it's not real."
(Taylor Swift's squad employs several Victoria's Secret Angels.)
Lovato continued, "It's not realistic. And I think that having a song and a video about tearing Katy Perry down, that's not women's empowerment. We all do things that aren't, but I have to ask myself, Am I content with calling myself a feminist? Yes, because I speak out."
(Taylor Swift's video for the song "Bad Blood" features several members of her squad preparing to annihilate Katy Perry.)
What does Swift have to say about these comments? According to a source who spoke with E! News, she thinks Lovato is jealous.
"Taylor has a tight group of women in her life that all have her and each others' back and sometimes people just want that," the source said. "She thought it was unnecessary for her to make those comments. They both have never been really good friends."
Lovato has since tweeted that she's "not apologizing for saying what everyone want [sic] to say," and also this:
So it was a great day for Swift, after all.