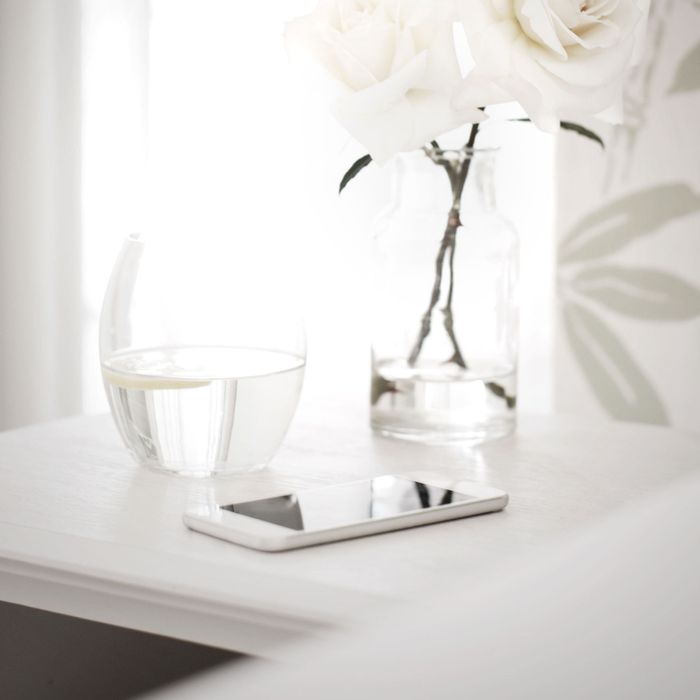 Get Sex Diaries delivered every week.
New York's Sex Diaries series asks anonymous city dwellers to record a week in their sex lives — with comic, tragic, often sexy, and always revealing results. This week, a newly single girl lusting for lesbians and calling dudes "Daddy": single, bisexual, Williamsburg, 26 years old.

DAY ONE
7 a.m.: I wake up and force myself to go for a quick run. I used to be a big workout person, but my routine has fallen to shit.
8 a.m.: I'm anticipating a stressful day. I work at an ad agency, and we always have deadlines.

10 a.m.: Madness as usual.
Noon: I go downstairs to grab a salad and wish I could get away with smoking a cigarette midday without my co-workers judging me. Two months ago, I ended a three-and-a-half-year relationship that directly succeeded a four-year relationship. I find it very hard to manage my emotions without the support from those ex-boyfriends. They were both amazing, but I'm a very sexual person. With my most recent ex, I felt extremely repressed and like I had a lot I needed to get out of my system. I've been surprised to find out there's more than I was anticipating.
2 p.m.: I start texting a barista I fucked recently. He works at one of my favorite local coffee shops, this amazing Israeli place. I work from home some days, and one day I worked from his shop and he slipped me his number. He's kind of whatever, but convenient neighborhood dick and free cold brew is a powerful combination.
3 p.m.: Barista and I sext throughout the workday. I get super wet at my desk. I have a lot to do and I'll want to work late tonight, but I'd love to get a little sex in. I invite him over against my best judgment.
8 p.m.: Barista shows up at my door, with scones leftover from his job. Aw.
8:01 p.m.: He picks me up and carries me into bed straightaway. We both know what we're here for.
8:15 p.m.: I'm on my period (he was warned), so I lead him into the shower pretty quickly. He fucks me hard and fast from behind with my face under the running water. I touch my clit the whole time. Since my roommate's out of town this week, I scream some fairly vile things. He's kind of grunty, which I find gross, but at least I know he's loving it. I come really hard. I like pretty rough sex, one of the new things I've found out about myself, and something I really didn't explore much with my ex-boyfriends. It's kind of hot to see all the blood on the condom afterward.
9 p.m.: Barista is gone, and my beautiful lesbian friend is in the neighborhood. We've bonded over our love of negronis in the past. She suggests we get one. Of course I accept.
11 p.m.: One negroni, two negroni, three negroni, four …
Midnight: Beautiful friend has purchased some coke for a festival she's going to tomorrow. The dealer shows up at the bar, and of course we want to try the goods. We do a couple bumps in the bathroom. At least it's almost the weekend.
1 a.m.: She walks me home, and we kiss on my doorstep.
DAY TWO
10 a.m.: Only three of us are in the office: the newest, most junior hires. Two of us are hungover (me, plus a computer geek). The third is an expat who was dumped late last night. We're a collective mess.
11 a.m.: We've already decided we're going out tonight to cheer up the dumped guy.
4:30 p.m.: The day is slow and uneventful, so we dip out early. We start at one bar for beers, which we each order three of and drink fast.
7 p.m.: Beers turn to sake and small plates at a Japanese restaurant. We quickly down two bottles, because I insist we need to try both the clear and the cloudy kind. I tend to pull other people onto my debaucherous bandwagon skillfully — a blessing and a curse.
7:30 p.m.: I'm keeping pace with two dudes. I feel an inkling of nervousness at how drunk I am, but quickly disregard it. I've been drinking too much since my breakup. My tolerance is high.
9 p.m.: We wind up at a karaoke bar.
10 p.m.: Honestly, I overestimated my ability to keep up with two dudes. I'm browning out and grabbing my co-worker's thigh (the nerd, not the dumped guy), ordering way too many rounds to our private room, feeding him straight whiskey. He's a pasty little tech guy, and I'm way out of his league. Blackout me knows no sexual boundaries.
11 p.m.: The nerd co-worker and I leave the bar, somehow having lost our other co-worker, and suddenly we're making out in the street. He's about to Uber himself home. I take his phone and put my address into his app instead. Big mistake.
11:30 p.m.: Next thing I know, I'm in bed with him, on top, talking about my pussy while he tells me how hot and perfect I am and licks my tits. The sex is really blah. I'm clearly blowing his mind.
Midnight: I feel dirty in a bad way. I pop a Xanax and give one to the co-worker — again, not a good professional look. I'm feeling legitimately anxious even in my drunken state.
DAY THREE
8 a.m.: Waking up next to the co-worker is not pretty. He's very romantic toward me and keeps kissing my tattoos while I try not to look at him naked. I don't remember much from last night and don't want that visual.
9 a.m.: I have brunch plans. He finally gets the hint and leaves.
11 a.m.: I meet my most Manic Pixie Dream Girl friend for brunch, where we gossip about our sexual misadventures. She's someone I met recently, who I was trying to hook up with at first.
11:30 a.m.: I really wonder if Pixie knows I was trying to make something happen when we first started hanging out. She's just too straight for me. We have a great brunch and part ways.
3 p.m.: I spend the afternoon watching The O.C. and getting ready for a date. First, I should explain my current financial situation. I recently made a major career shift from a very different industry, and now my job does not pay well enough to support my lifestyle. I try to be frugal and cut costs, but my rent and utilities are based on the pay I used to have, which has been cut down by about a third. Not easy in New York.
That, combined with being sexually adventurous and some actual daddy issues and … I recently signed up for Seeking Arrangement, a sugar-daddy app.
Today I have a second date with the first guy I've met from the app. I'm very excited; our first date was great. He's in his late 30s with a very impressive-sounding job at a major tech company. Totally nerdy, but I'm into that. He also has a dog and a great apartment with an Eames chair — major fantasies for me. Come to think of it, I totally hope Daddy lets us do it in the Eames chair.
7 p.m.: He Ubers me over to his apartment. I figure we'll fuck instantly. Instead, we hang out in his garden playing fetch with the dog. Eventually, we start kissing, and he suggests we take the dog for a walk.
7:30 p.m.: I'm still feeling out why this seemingly normal dude is on an app for sugar daddies. My assumption is he has a little-girl fetish. When we take the dog out, I insist on holding the leash and put on my best little-ingénue act. He seems to like it.
8 p.m.: He takes me for dinner at a cozy little cocktail spot. Still on my little-girl kick, I order a grilled-cheese sandwich and barely eat it out of nerves. I down multiple Manhattans, however, and he comments on how I "knock them back." People keep commenting on my heavy drinking. It worries me, but I feel like I deserve to drink — I've gone through some shit with my breakup.
10 p.m.: He takes me back to his place and we smoke some weed.
10:15 p.m.: He pulls a hoodie from his closet and puts it on me. I do think there's something to the little-girl thing.
10:45 p.m.: I adore the moment when you're hooking up with a new dude and you feel their hard-on through their pants and finally get a sense of how big it is. He's pretty big. I'm very into it.
11:15 p.m.: He's slow and passionate — this is love-making, not fucking. It's not what I expected from a dude who's paying me, but I don't mind. I'm high and my entire body feels all tingly. I get on top and ride him until I come and then, honestly, I'm a little bored.
Midnight: We're cuddling, and he doesn't want me to leave. Eventually, I do. He hands me $300 cash, a "gift" (which is how it typically works), calls me another Uber, and tells me to "get home safe, Princess." He walks me out with the dog and I kiss them both good-bye. I really like this guy. I can't believe he handed me a wad of cash for one of the best dates I've had in a while.
DAY FOUR
11 a.m.: I spend the day reading Bad Feminist in McCarren Park and chatting with two girlfriends. I tell them everything I've been up to sexually, and they tell me the same. Somehow, all of my female friends are single. It's been fun to bond over the fun parts and the bad parts. I feel an incredible closeness with all of them, and it warms my heart to think about how much we have each other's backs. Mushy, but true.
7 p.m.: It's the Sunday of Labor Day weekend. Though I'm a little inclined to stay in, I'm not about to waste another opportunity to go out and make some mistakes.
Pixie from yesterday comes over, and we drink some rosé. My yoga-instructor friend has just gotten home from the Rockaways, and invites us to a nearby bar, where she's meeting a Tinder dude. We order fancy cocktails, one round and then another.
9 p.m.: I run to the bathroom and see a hot lesbian couple making out in line. I'm really wanting to hook up with girls lately, but somehow I always end up with dudes. I'm very turned on by this couple and try not to stare too much.
Midnight: We head to another bar — a notorious Williamsburg pickup spot. Sure enough, within a few minutes I hear someone call my name. I don't recognize the guy. Turns out he's a kid from my very Waspy high school who has grown up, gotten taller and much cuter, and reimagined himself as a basic hipster boy. People like this make me hate my neighborhood, but he's hot and touchy and I'm drunk again. I let him buy me a drink, then grab my thigh under the table.
3 a.m.: The bar is closing.
3:15 a.m.: We're clearly going home together. The walk to my place is really comfortable and not awkward at all. I have a good feeling about this guy. The way he's coming on to me is very straightforward and aggressive. I love that.
3:30 a.m.: We get home and he's very rough with me — my favorite. He fingers me hard and rubs my clit and I moan and ham it up, even though I'm too drunk to really feel anything. He can't get it up and doesn't offer to go down on me (c'mon, dude). We end up just falling asleep cuddling.
4 a.m.: I don't usually like people sleeping over, but this is kind of nice. Even though we never spoke in high school, he feels sort of familiar.
DAY FIVE
7 a.m.: I wake up next to high-school hipster. We're chatting and making small talk. He starts touching my nipples, then rubbing my clit. He's so dominant and pushy. It gets me wet in an instant.
7: 30 a.m.: He pulls himself on top of me and rubs his dick against my clit. I'm not that into it and he can tell, so we start fucking. Nice, but he's kind of jackhammering and I'm too lazy to do anything myself. He finishes, then gets his stuff while I grab him water. As I'm walking him out, he asks for my number. I wouldn't be opposed to doing this again.
8 a.m.: I feel too wired to sleep. I take a Xanax and pass out for a few more hours. I hope to slow this pattern down a little, but I enjoy the self-medicating.
1 p.m.: I wake up again and head out to get a bagel and call my best friend, who lives in L.A. She's also newly on Seeking Arrangement. So far, she's been having more success than me. Her schedule is more flexible than mine, and it allows for meeting up with dirty old men more. I envy that. The daddy fantasy is very real for me — embarrassingly so, since I don't have a relationship with my actual father — and I'm eager to keep meeting new dudes from the app. The age difference is hot, as is the idea of someone wanting me enough to pay for it.
2 p.m.: We talk for a long time, and then I head home to devour my bagel and continue watching The O.C. on the couch.
6 p.m.: I'm feeling calm, happy, and lazy. I end up blowing off a Tinder date. I'd rather just stay in and take care of myself and text my girls. I'm also incredibly sore from the past four days — I can't think about having another dick in me. I figure I owe myself at least one night off.
DAY SIX
9 a.m.: After the weekend I had, I cannot even fathom the thought of men, women, sex — anything.
10 a.m.: Work is awkward following the co-worker mishap. I successfully avoid eye contact most of the day.
7 p.m.: I come home and settle in with delivery Chinese food and season one of The Girlfriend Experience, which a friend recommended based on my recent lifestyle … decisions.
DAY SEVEN
10 a.m.: Long weekends are great because it's already Wednesday. That said, I am ready to miss my weekend bad-girl self and feel entitled to date night.
3 p.m.: I text a flirty midday selfie to a new guy from my favorite app (you know the one). He has a very kinky username that almost has me worried.
6 p.m.: He's actually pretty sweet, though maybe slightly socially awkward. Before we finish our first round of drinks, we're playing into the "sugar daddy, sugar baby" theme. I even call him Daddy once or twice. I've never called anyone Daddy before. I don't even call my real father that (ick).
I think the appeal of this whole thing is the transparency it entails. It's fascinating to have a perfect stranger be completely up-front with you about their sexual desires. This would never happen on Tinder. After just two guys, I'm left with little interest in more conventional online dating.
10 p.m.: I decide against going home with Daddy. Better to play it cool and weigh my feelings. This is new territory, and I do have to go to work tomorrow.
10:15 p.m.: Now I have a financial offer on the table, and it's better than I would have asked for. Telling him I'm heading home is a hard sell, but he Ubers me like a real gentleman. I text him when I'm home safe.
11:30 p.m.: In bed. Not so bad.
Get Sex Diaries delivered every week.
Want to submit a sex diary? Email sexdiaries@nymag.com and tell us a little about yourself.