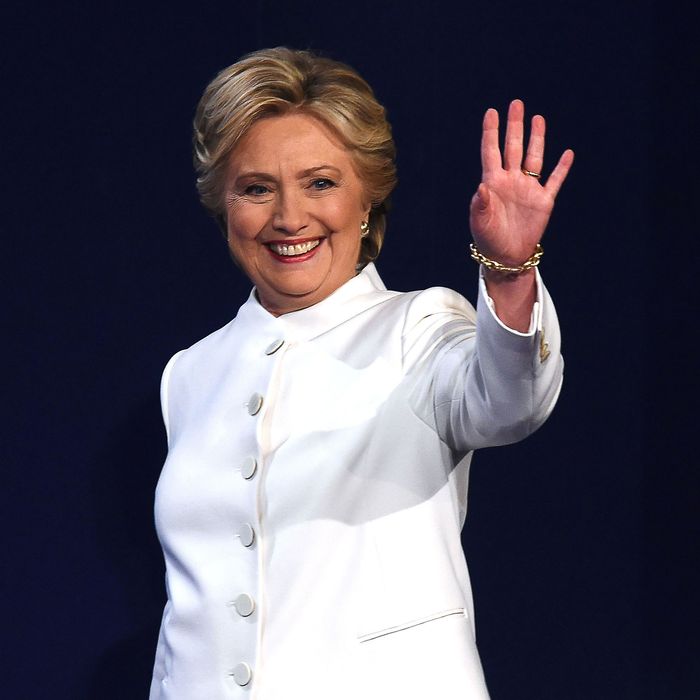 Because nothing is sacred.
Photo: ROBYN BECK/AFP/Getty Images
Cool millennial Hillary Clinton almost made a totally relatable joke during a campaign speech in Birmingham, Alabama. According to emails released by WikiLeaks, just before the speech staffer Amanda Renteria sent around a query: "Is everyone comfortable w her saying 'Yo Mama'?"
Thankfully, they were not comfortable with it.