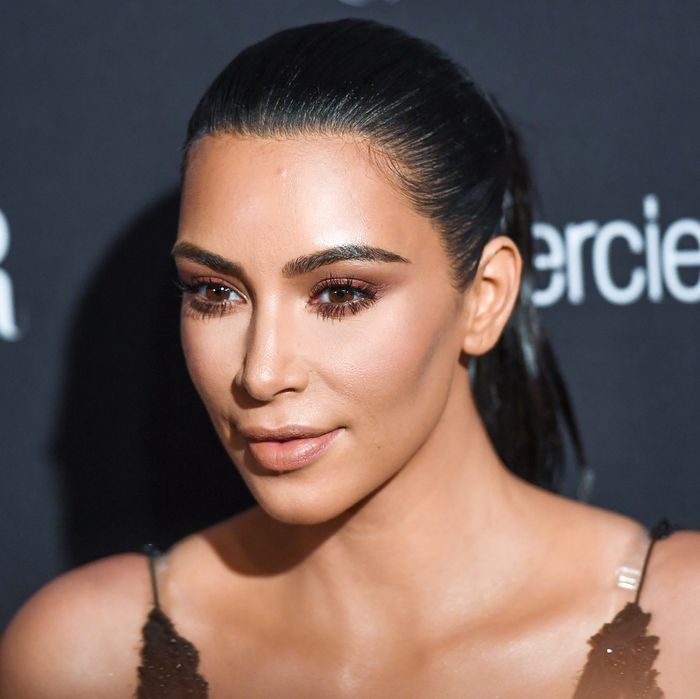 Kim Kardashian.
Photo: Billy Farrell/BFA.com
Kim Kardashian was robbed at gunpoint and left in a bathroom, tied up and gagged, while masked men dressed as police stole more than $10 million in jewelry early Monday morning in Paris. Police reportedly believe someone with knowledge of Kardashian's comings and goings tipped off the robbers to let them know when it was the right time to strike, according to TMZ.
Kardashian normally travels with her bodyguard, Pascal Duvier, but during the robbery, she was alone. The reality star reportedly felt "safe" in the private residence where she was staying — the Paris apartment Kanye West had maintained since 2011 — and sent her bodyguard out to protect her sisters, Kourtney Kardashian and Kendall Jenner, Us Weekly reports. Neither the police nor Kardashian's family think it's a coincidence that the crime occurred during the short period of time she was alone.
Kardashian is confident that her bodyguard wasn't involved, but she reportedly believes that someone let the robbers know the exact moment they could get in and out without detection. Police reportedly have a long list of suspects, as there are multiple apartment units in the building. Additionally, many people involved with Paris Fashion Week allegedly had knowledge of Kardashian's activities.
Paris police are currently checking phone records of various people to look for any suspicious activity, according to TMZ.