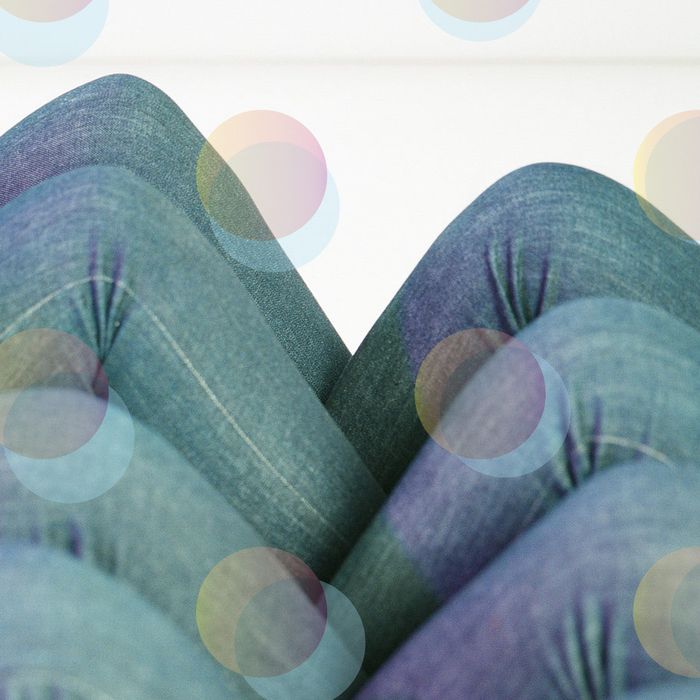 Perfection is a moving target. This week, the Cut explores the allure of trying to achieve the impossible.
While there is no shortage of denim, buying a pair of jeans can be extremely taxing because every brand fits entirely differently. In the past year, I've done a few deep dives into finding the perfect types of denim: trying out denim shorts, white jeans, and jeans that have hundreds of people on a waiting list. So what has all of that experience taught me? There are only a few brands that try to fit their products for women of all sizes, and high prices don't always get you a better fit or quality.
With this in mind, I asked nine of my friends to test five different brands of jeans with me, and took a survey to see which everyone liked the best. From Levi's, AMO, J.Crew, Citizens of Humanity, and Old Navy, the favorite by far was Citizens of Humanity, a brand that most of my friends had never bought before. The CIH "SCULPT" jeans retail for $218 and utilize a new Lycra weaving technique that has the power to shape and hold at the same time, giving your legs a contoured look that doesn't stretch out over time (like most jeans do).
Without exception, the first thing every woman checked as she tried on each pair was how her butt looked (after all, that is the most important thing, isn't it?). From there, we analyzed the fit around the waist (not too high, and definitely not too low) to check for gaps, since no one in their right mind wants to wear a belt with jeans. Next check: FUPA. No one wants FUPA. Other important questions: Were they long enough to roll up and wear with sandals, but long enough to roll down and wear with boots? Did the material have that perfect balance of sucking you in (without suffocating you) but allow just the right amount of stretch to hug the curves? At the end of a long day, we all settled on one pair. Scroll down to see each of them model a pair and what they loved about them below.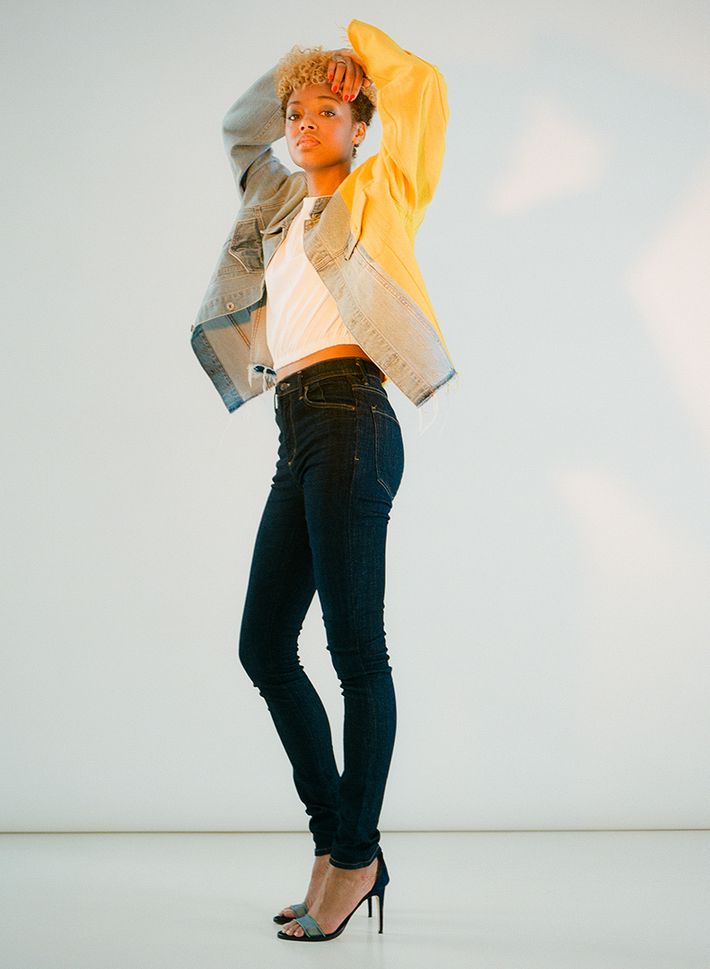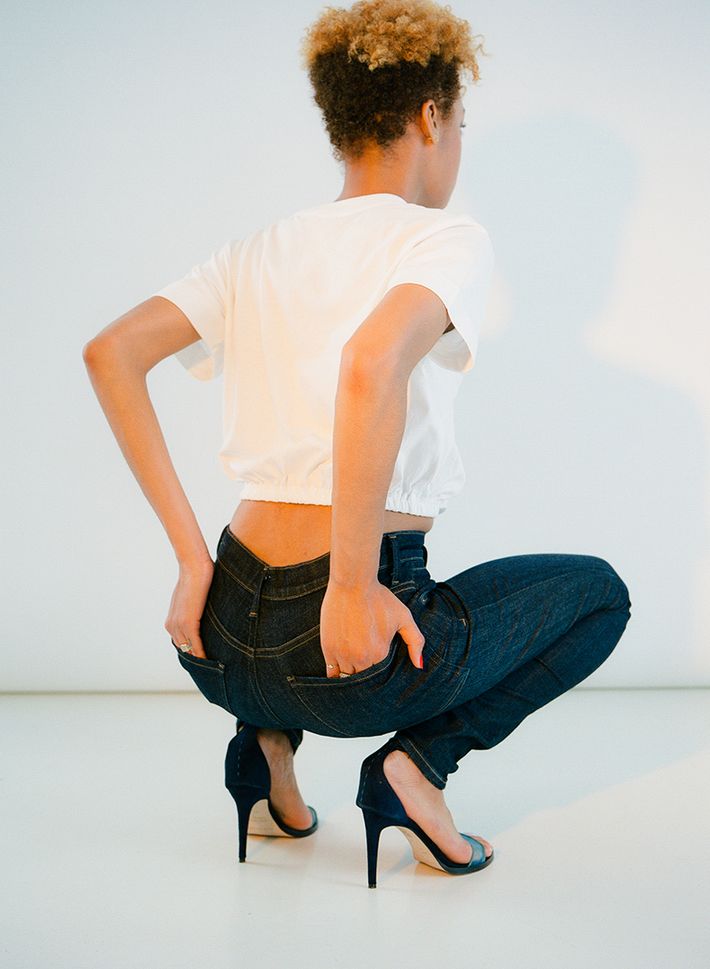 Damonica Boone, size 24, five feet six inches
"When I buy jeans, I usually look for something that fits my figure to a T, as in perfectly. My legs are skinny, my hips are a bit wide, and my waist is small, so finding a pair of jeans that can fit all those areas is always the mission. There's nothing worse than wearing jeans that hug your thighs but continue to annoyingly slide down your waist. That's why I adored the Citizens of Humanity jeans that I wore for the shoot. They fit like a glove, and more importantly, they made my butt look bigger. Hello!"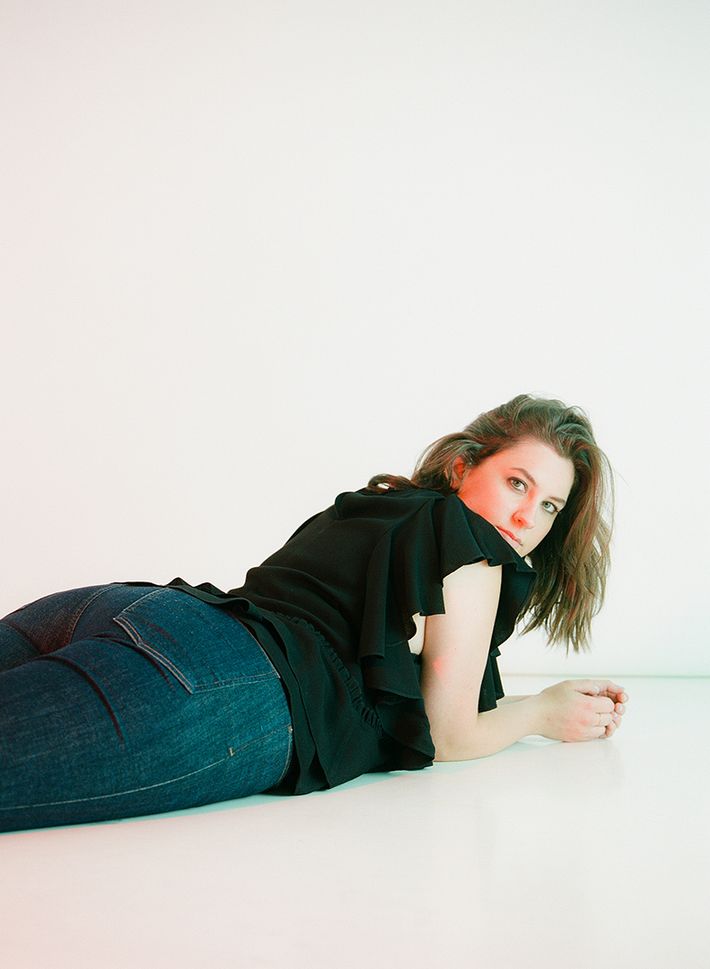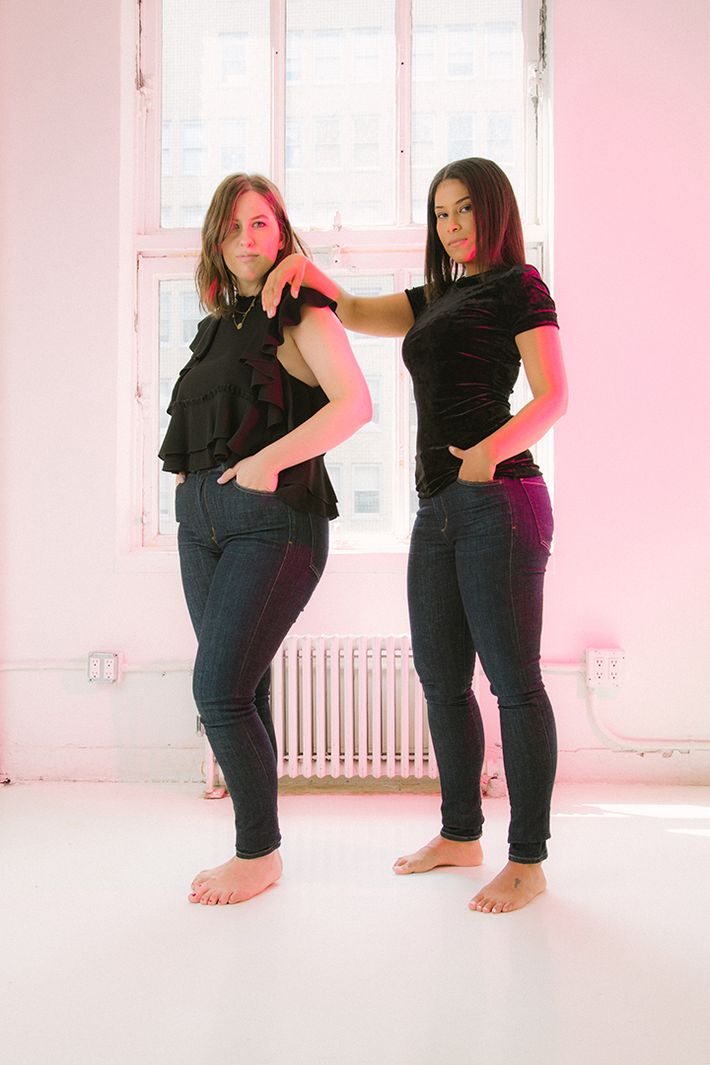 Jessie Cohen, size 30, five feet five inches
"When I shop for jeans, I have a pretty tall order: They should flatter my butt, have a high waist that isn't too high, show off my hips without adding extra inches, and be just the right amount of stretchy without losing their shape by the end of one wear. These Citizens checked all of those boxes, which was crazy impressive."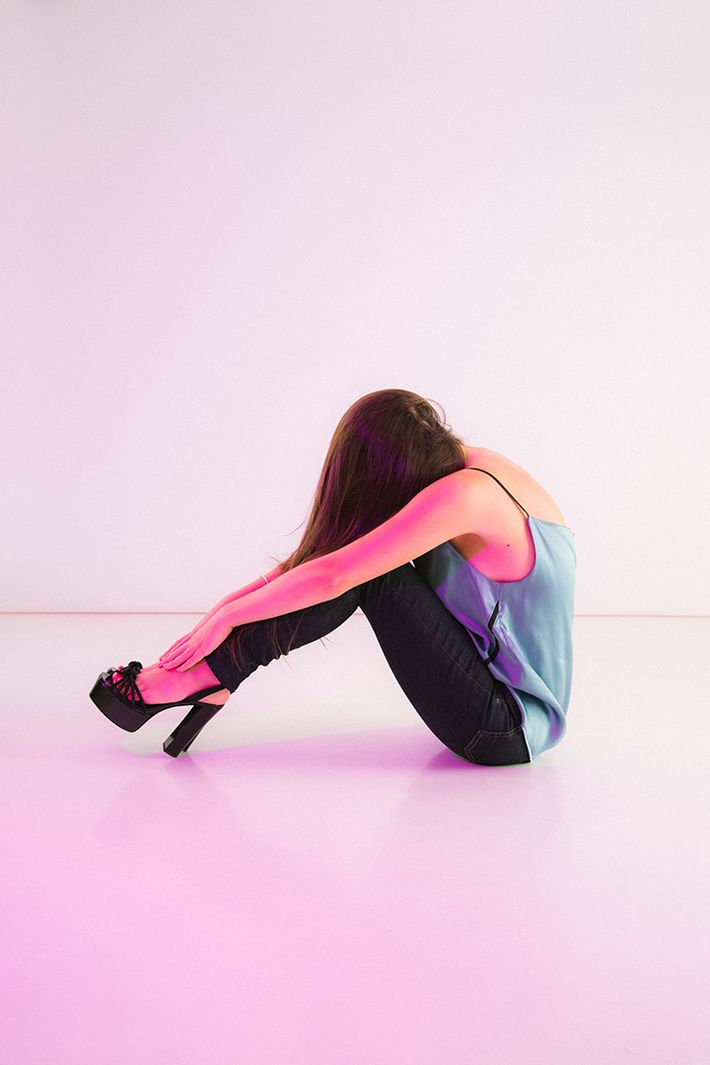 Zoe Anastasiou, size 23, four feet 11 inches
"As I have quite a petite frame (and am only five feet tall), finding jeans that fit has never been easy. Jean shopping is always accompanied by a heavy dose of skepticism, and after trying on several pairs I usually leave the store empty-handed. I loved that the Citizens of Humanity jeans fit me around the waist and didn't gape at the back, as most jeans I try on do. They also had a slight stretch in the fabric and were very comfortable. While it's definitely a priority that clothes look good, comfort always comes first in my book!"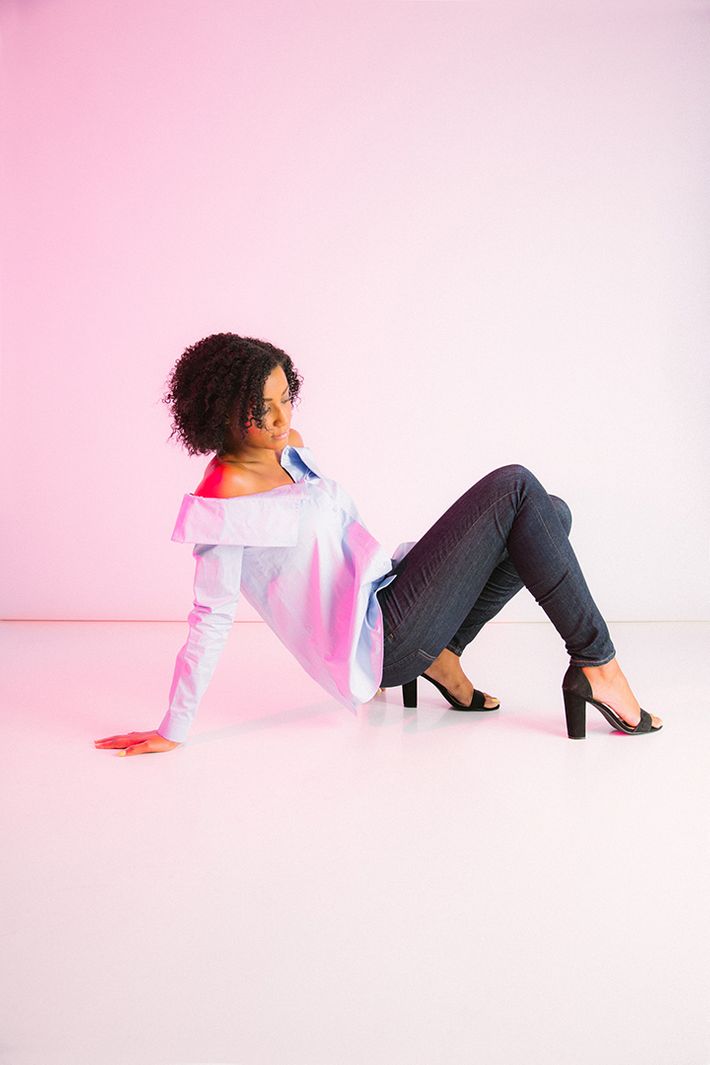 Samantha Turner, size 26, five feet nine inches
"I always look for jeans that make my butt look great and don't have that annoying gap in the back, because I have a small waist but a bigger butt. And next would be length in the leg because I have pretty long legs. These jeans were PERFECT because my butt looked great, and they were just the right length. Not to mention they're super-comfortable to wear and work well from day to night because of the wash. I literally want to wear them every day!"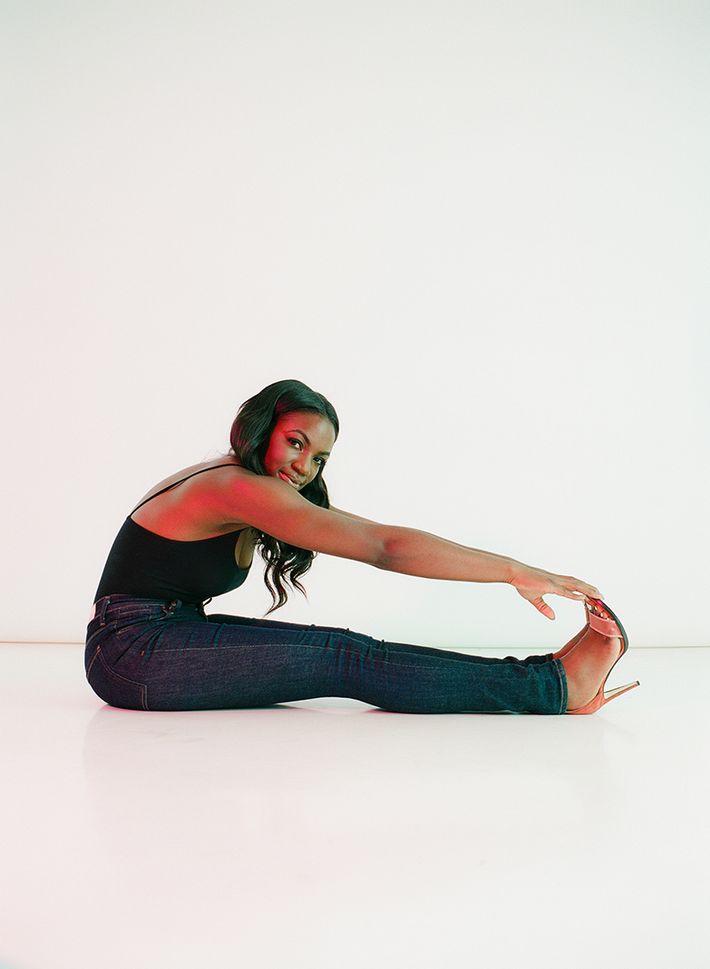 Sade Teyibo, size 27, five feet four inches
"I loved the Citizens jeans because they fit like a glove and gave my butt a nice lift, which is very necessary when I'm searching for the perfect pair of jeans to add to my closet. They were also really comfortable, also a must when I am buying, since on any given day I could be running around the city from meeting to meeting or having drinks with friends after work!"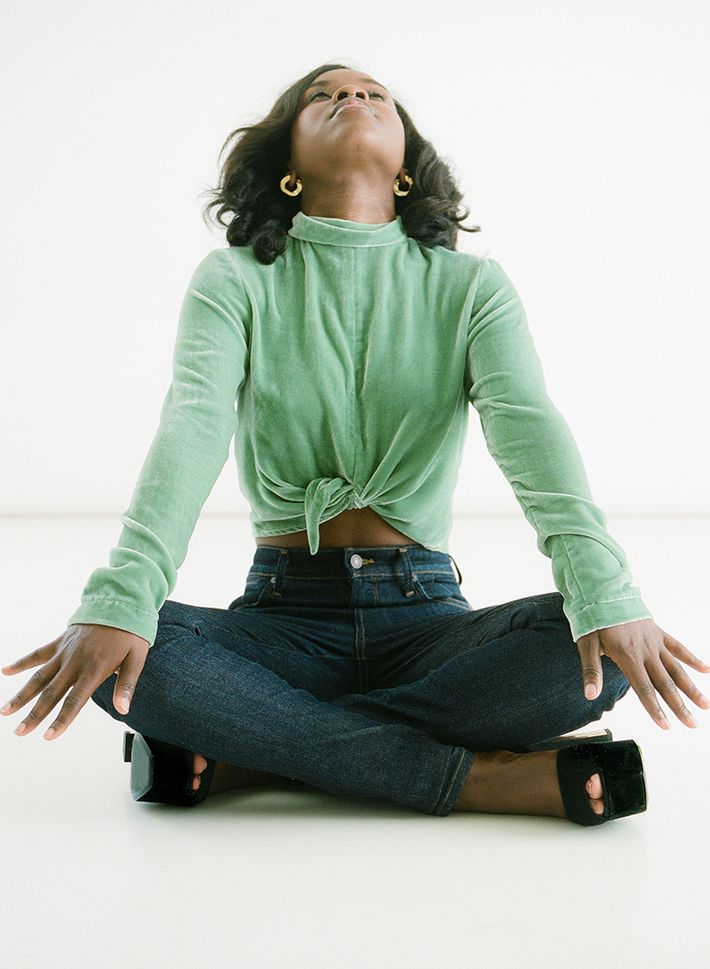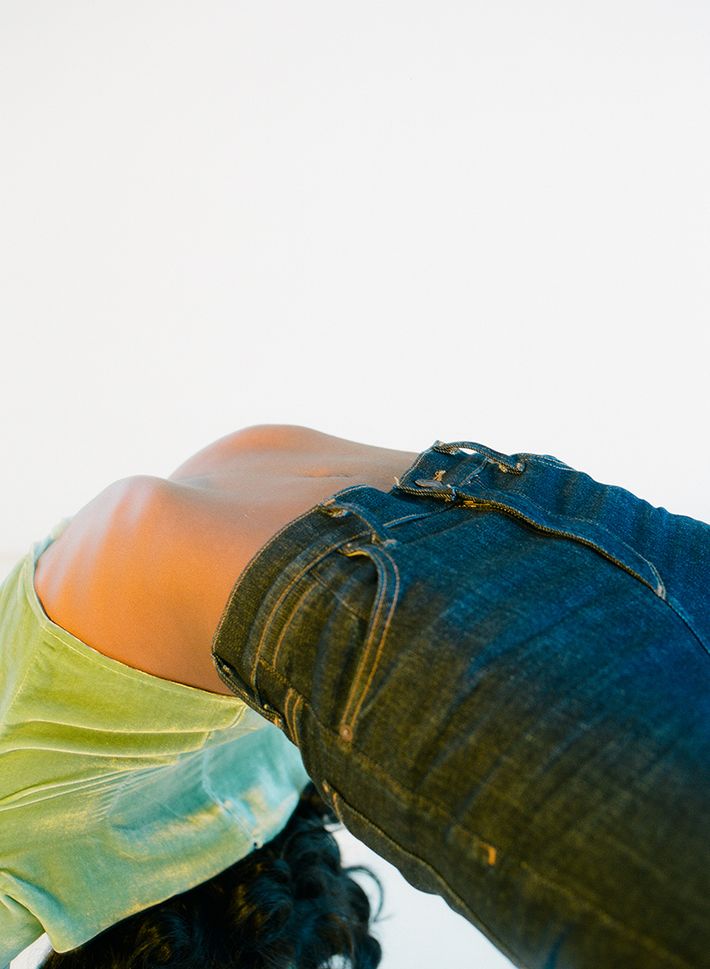 Tahirah Hairston, size 25, five feet two inches
"There's this photo of Jennifer Lopez 'waiting' for the train in skinny jeans and a leather jacket, and that is what I hope my ass embodies every single time I go shopping for jeans. I mean … realistically, it doesn't and it never will. But when I am trying to scam my way into having an ass, I look for high-waisted jeans with good pocket placement and fabric that has a little stretch. What I loved about the Citizens of Humanity jeans is that they instantly made me feel like J.Lo, minus the highlighter and alcohol-less diet plan I'm never following. They fit my body — most importantly my butt — like a glove, and I could still move in them."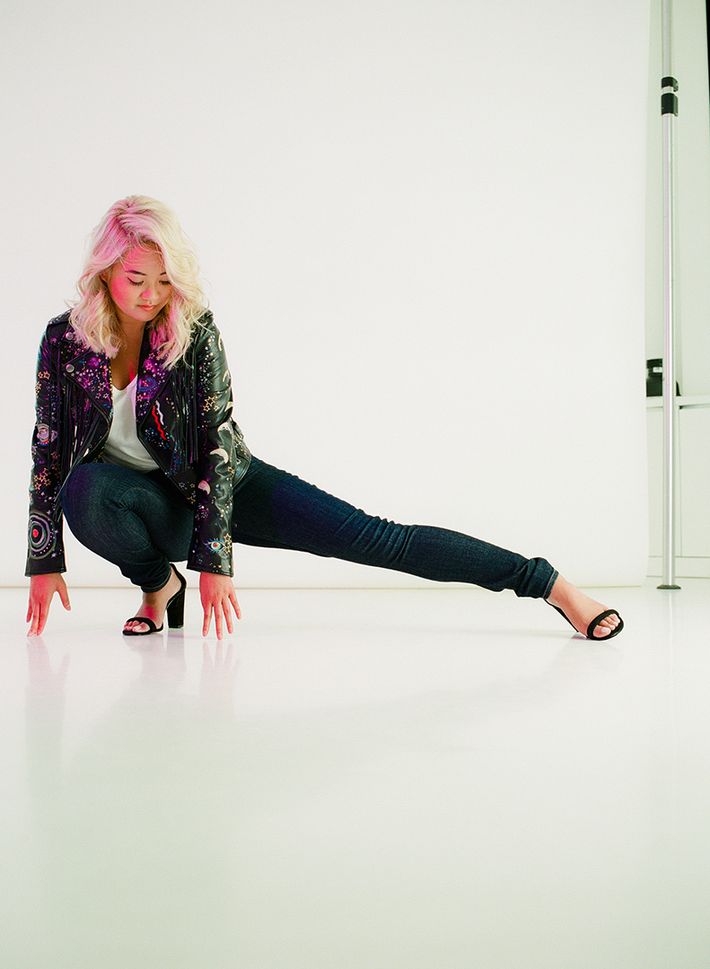 Cady Lang, size 27, five feet five inches
"Ask anyone who knows me and they'll tell you that I hate putting on pants. That being said, when I invest in a pair of jeans, they need to be something that I can wear all day, every day, and won't feel tight or restrictive, especially if I order that side of fries, which is basically my M.O. I have a long torso and a flat butt, so I loved that these Citizens jeans were high-waisted, making my legs look longer, hiding my muffin top, and even giving me a little oomph in the back. The stretchy dark denim was definitely something I could wear all day and then dress up for a night out — and unlike other brands, the jeans fit perfectly true to size."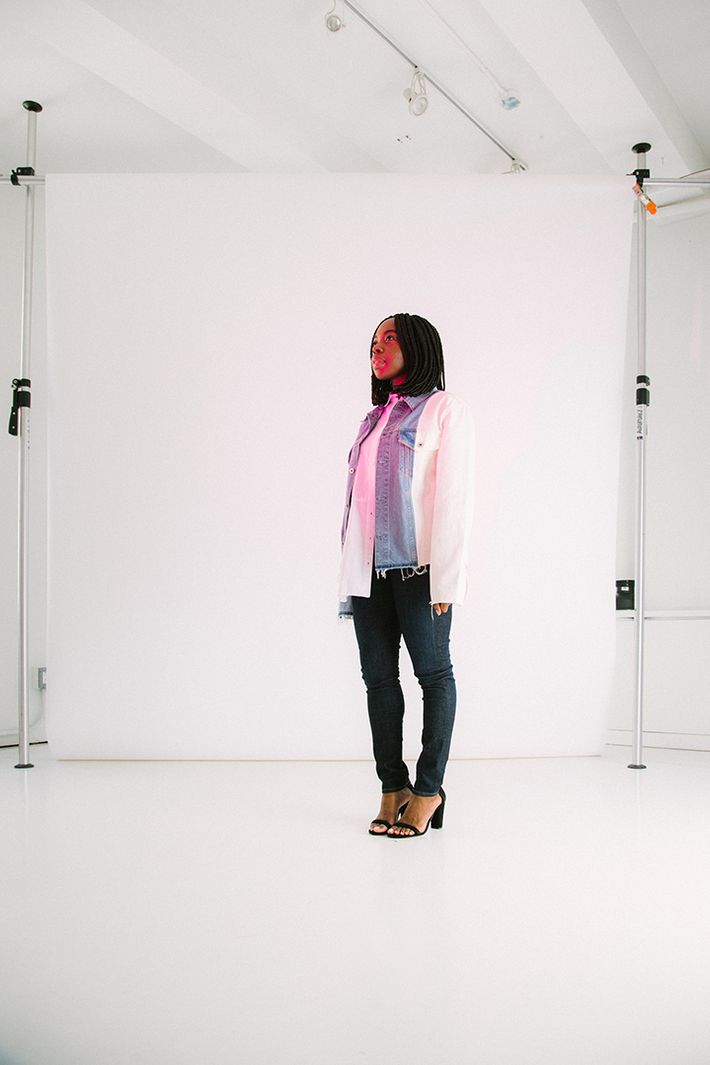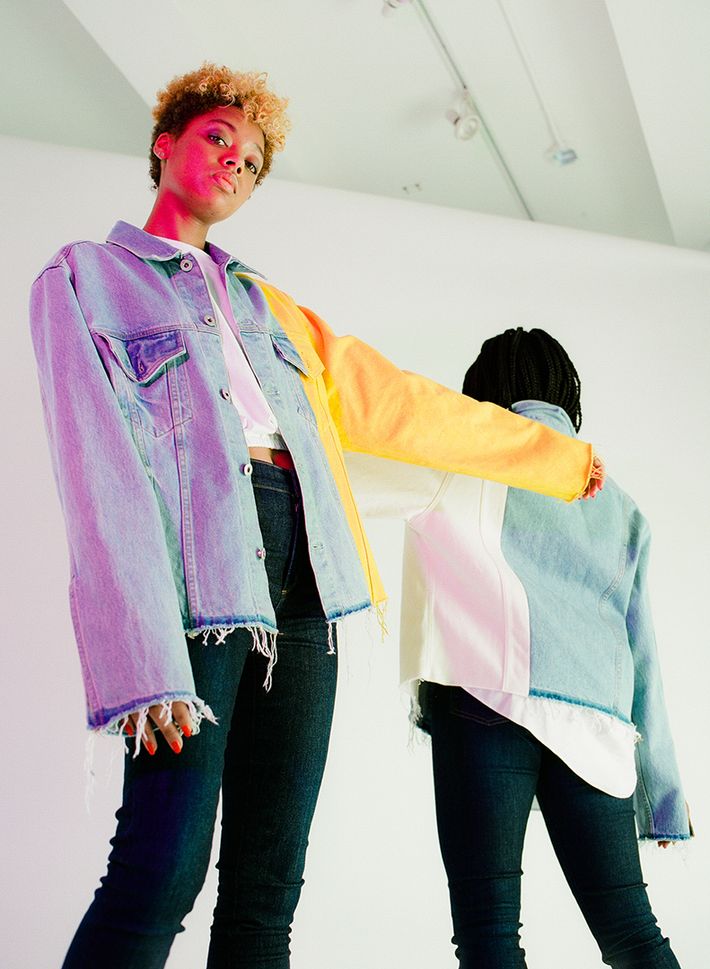 Manouska Jeantus, size 28, five feet five inches
"Buying jeans for my body type is always a struggle. It's either the waist is too big and the thighs are too tight. Or I'm left questioning, 'Have I gotten bigger since my last shopping escapade?' as I'm struggling to get my typical jean size up past my thighs. A good fit for me will always have 'stretch and booty.' Stretch so I can move through my busy day effortlessly. And I always have to do a 'booty check' to make sure whichever wash, cut, or style I'm rocking is flatter on the backside of things. I love that Citizens has good stretch but still feels like a substantial denim. I also like that I can feel sexy, cool, and feminine in them without having to succumb to a brand that doesn't always have updated styles for the looks I'm going for."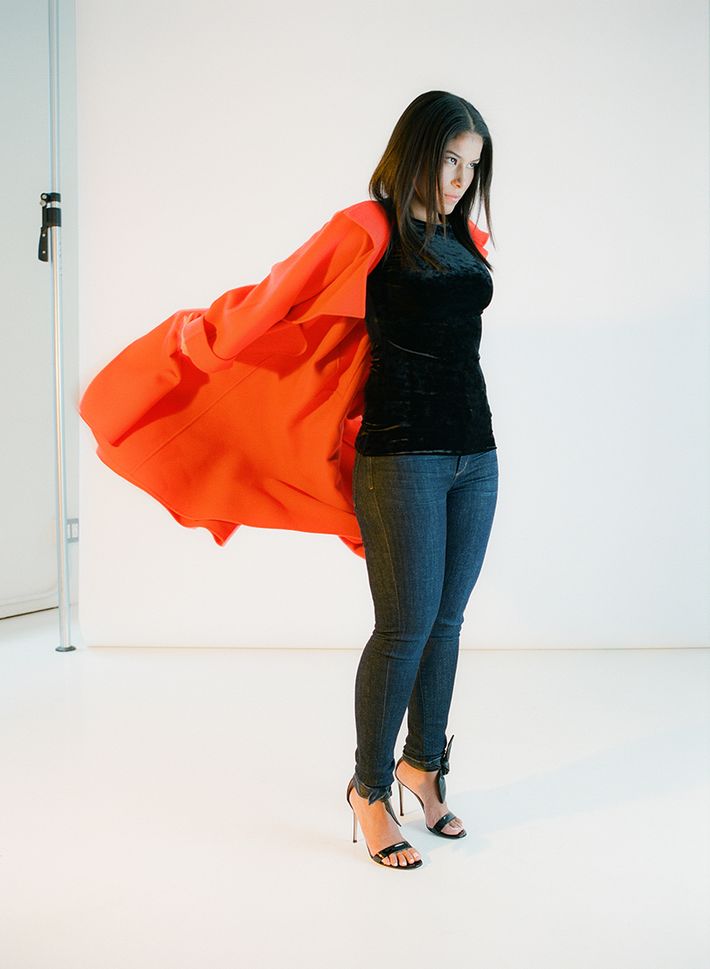 Glenny Cruz, size 26, five feet eight inches
"I usually have a time finding jeans with the right amount of stretch for my curves. They either have too much or little stretch. These jeans were just right and super-flattering."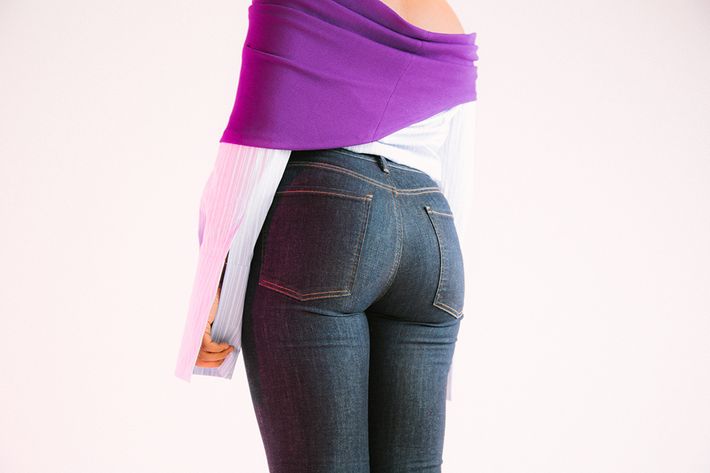 Lindsay Peoples, size 29, five feet three inches
"To say that I'm a denim fanatic would be an understatement — no matter how many times people in fashion tell me they're only flattering on models, I honestly don't care because they feel authentic to me as an individual. However, the problem is that a lot of jeans are still cut on fit models even though multiple sources have confirmed that the average woman is now a size 12/14. This fit had just enough stretch and sturdiness for me, and, I mean, look at my butt!"
Buy it: Citizens of Humanity jeans, $218
If you buy something through our links, New York may earn an affiliate commission.