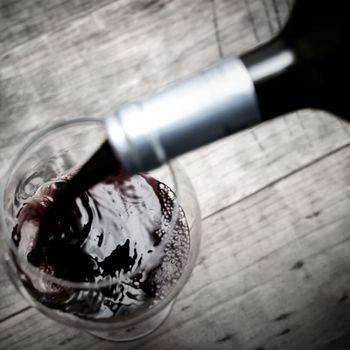 Get Sex Diaries delivered every week.
New York's Sex Diaries series asks anonymous city dwellers to record a week in their sex lives — with comic, tragic, often sexy, and always revealing results. This week, a 36-year-old housewares designer who deals with ghosting and impotence: single, straight, Dumbo.
DAY ONE
8 a.m. I like to grab a coffee at the same spot every day. I'm dieting, so it's one of the few pleasures I have left to enjoy. I'm what guys call thick. Or chunky. Or maybe just fat. Being thick, chunky, and/or fat while dating is hard — the struggle of it all basically consumes me.
9 a.m. I go to my office. I design housewares. I really love what I do and spent many years getting to a place where I work for a top-notch company and have a ton of autonomy and authority. It embarrasses me that most of the women I work with are married with kids, though. A few might look at my life enviously (I have freedom, full nights of sleep, etc.), but I think most look at me as a spinster. When people ask about my dating life, they have this "uch-poor-you" face on … it makes me feel like shit. I wish they wouldn't ask. It doesn't help that I also have a cat.
2 p.m. I have a salad on my desk and a second to breathe, so I check all the dating apps. Seriously, I'm on all of them. I recently changed my pictures to reflect my true body type. This happened after one guy fat-shamed me and said my pictures were highly deceiving. It was pretty painful. But it did get me thinking — so I put accurately curvy, size-12 pics up. I'm still getting the same amount of responses.
6 p.m. Off to boxing! I LOVE boxing class. And my instructor. He looks like Billy from Melrose Place. My parents suggested boxing because guys hang out at boxing gyms. It's a valid point. I've been hit on a few times there, but the guys all felt like ex-convicts.
7:15 p.m. In the locker room, I see a text from Joe — a Tinder guy who seems really into meeting me. He owns a small IT company. He says he was invited to a restaurant opening tonight, 9 p.m., and would love to have me as a date. I look at my watch before texting back to say I'll be there. "Carpe diem!" I write, then laugh at myself. Rush home …
8:40 p.m. Getting dressed sucks when you used to be skinny, now are fat, and never learned how to dress for your new body. I wear all black, obviously, and go with black jeans and a black cashmere sweater. I think men respond to soft textures.
9 p.m. He is pretty cute! Definitely short, but really cute and sweet. Yay! We have our first margarita …
11 p.m. We are on our fourth margaritas! Makin' out all over the place. Everything is spinning. I tell him I have to go home. He does not want me to go home. He wants to keep "kissssssssing." I say it's non-negotiable. But even in my drunken state, I take note of how good it is to feel wanted.
Midnight Pass out in bed alone at home.
DAY TWO
8 a.m. I wake up feeling like shit. I text my boss that I have the flu. There is NO way I'm working today. I go back to bed.
11:30 a.m. I wake up starving. No text from Joe yet. Last night I sent him one of those "home safe" texts, so technically it's his turn.
Noon Eff my diet: I need a fried-chicken sandwich. I order fried chicken off Caviar because I'm willing to pay anything for the right one. If I'm going to cheat, I'm going to CHEAT.
4 p.m. Joe texts! "Hungover?! Let's do it again soon?" And then tons of prayer emoji. Hah.
4:01 p.m. To distract myself from texting back too soon, I go down the Googling-of-Joe rabbit hole. This is where something really messes me up: I see photos of him and his ex on Facebook and she is rail thin, size-zero thin! I can't speak for her face (ouch!), but she is a Skinny Minnie and now I'm all … UGH. From my research it appears they dated for six years and broke up about three months ago.
7 p.m. I order Mile End off Seamless: a huge smoked-meat sandwich and chicken soup. I am not eating my emotions … I'm just hungover and having a cheat day. (Or so I tell myself.)
8 p.m. Appropriate text-back time. "I'd love to! When?" Short and sweet. I see him typing instantly … kinda adorable. We agree to hang out Thursday. (It's Tuesday.) He asks what my favorite kind of food is. Strategically, I say Italian. Italian restaurants are romantic and I can have red wine on my diet — in moderation. I saw a dietician a few weeks ago and she gave me a list of "good," "bad," and "no-way" foods. Red wine is under "good."
DAY THREE
9 a.m. Back at work.
1 p.m. I use all my free time today to prepare for the date tomorrow. I get an eyebrow and bikini wax. I go to that Skin Laundry facial place, with hopes of an insta-glow, and I go to Dry Bar. My hair always looks better the day after a blowout.
6 p.m. Skip boxing (because of the blowout). Go shopping for lingerie. Yes, clichéd lingerie. When you're a bigger girl, you need all the help you can get to look and feel sexy. Lingerie, for me, does help. The last person I had sex with was a few months ago. It was a wasted, post-date thing and I had granny panties on and something resembling a sports bra. It made me extremely self-conscious — when he never called again, I blamed the undergarments. I know they probably had nothing to do with why, but I'm still thinking about it.
Speaking of, a little something about my relationship with sex: I love sex. I always have. I actually have better orgasms now that I'm fat. I think it's because I'm coming not only from the physical part, but because there's an intense, spiritual escape in the moment for me. I'm in pure bliss when I'm coming — lately, I've been so hung up on my poor body image, not much about my life feels blissful.
I do masturbate regularly, every few nights or so. I usually just use my imagination. I like to picture sex with people I've seen throughout the day. A guy from the subway; a woman from a board meeting. I haven't masturbated to the thought of Joe yet. I kinda hope he's one of those tiny guys with a huge cock …
DAY FOUR
9 a.m. Work meeting. I present a ton of stuff. It is really well received. I feel pretty today because of my facial and blowout yesterday. I hope this feeling lasts!
11 a.m. Joe texts that he's made a reservation at a fancy Italian restaurant in Soho. It's a place I've always wanted to go. He includes lots of pasta and wine emoji — I really appreciate his enthusiasm. I text back one fist pump, which I think is pretty witty.
7:30 p.m. We are at the date. I have butterflies. He looks great (I don't think he's shaved since the last time I saw him; the look really works). We talk about EVERYTHING! We get deep. I find out his relationship ended because his ex didn't want kids and he couldn't live with it. This prompted me to tell him that I froze my eggs last year. I have tears in my eyes telling him about making the decision. We are breaking all the rules of dating, but it feels wonderful to be real.
9 p.m. He invites me to his place. I am curious about it — he says he needs decorating advice. I say yes.
9:30 p.m. His apartment needs work — it's very Pottery Barn — but it's not bad! I'm impressed he bought it on his own, no help from parents. He is only 30. Did I mention Joe is six years younger than me? It doesn't bother me.
10 p.m. We start to hook up on his couch. He's gentle and great with his hands. I really wish the lights were off, though … so I get up, turn off the lights, and walk back slowly. Then, I take off my shirt. Power to the fat girls! I practice the sexiness-comes-from-within mantra with every inch of my body. It works. Joe is hard as a rock under his little jeans. And yes, SCORE, his penis appears to be massive! Power to the short dudes!
Midnight I'm in an Uber home. We had sex, twice. Great sex. Missionary once, doggy style once. We both came both times. Victory! We used condoms. We weren't wasted. Nothing gross happened. Thank you, universe!
DAY FIVE
11 a.m. I am embarrassed to be such a stereotypical single girl but for the entire day all I do is wait for Joe to text. And when I'm not doing that, I'm getting more and more insecure about how much he probably hated my body.
5 p.m. No text. I don't text him because I sent a "home safe" one last night. His turn.
11 p.m. Men are all the same. So predictable in their ghosting. So cruel.
DAY SIX
10 a.m. Yesterday was dark, but I'm not going to let it ruin the weekend. I text friends to see who's around. It's a good day to hang with some of my friends and their babies. And because I don't care anymore, I feel fine texting Joe a simple "what's up."
12:30 p.m. Just as I'm buzzing my friend Catherine, Joe texts back that he's upstate at his parents' for the weekend. It's a nice enough text but no mention of hanging out again. It's one of those texts a decent guy texts back so he's not the guy who completely disappears after "boning" a girl.
3 p.m. It was hard to play with Catherine's kid while feeling so bummed about the Joe thing. Catherine loves to tell me about her "sexy" and "independent" friends having babies on their own. It only makes me feel worse.
8 p.m. I watch a few episodes of Divorce in bed. That show is pretty unwatchable — sorry, SJP! Not long after, I go to bed. I never texted Joe back.
DAY SEVEN
10 a.m. I'm at a great coffee shop reading the paper and online dating. I feel fine about everything. There is an interesting guy sitting next to me.
10:30 a.m. "Sorry to bother you, but …" he says, and compliments my eyes. Seriously! That happens IRL, I guess? Best part: He has an Australian accent. He's staying at an Airbnb for two months while he wraps up a docuseries he's working on. He's short too, by the way. They get shorter and shorter as we get older and older. But that's okay! I'm no heightest.

He asks if I want to grab sushi later in the afternoon. I say yes. When I walk away, I swing my bag behind me to cover the back of my thick legs.
6 p.m. I'm not nervous for this date because there's not much at stake. It's just sushi with some random Aussie.
7 p.m. We're having a fabulous time.
9 p.m. We're talking about everything! It took us an hour to even order because we couldn't stop talking. He is much hotter than Joe. I'm not positive if we have sexual chemistry, however.
10:30 p.m. Turns out, we don't. I didn't like the taste of his mouth. It was … sour? And … the Aussie was a little bit impotent. I don't know what that was all about and don't have the romantic energy to really care. He basically went home with his head hung low. It was a buzzkill for both of us. But I'm really tired and want to go boxing tomorrow morning. I choose to go bed without wasting any more time on useless men. Good night!
Get Sex Diaries delivered every week.
Want to submit a sex diary? Email sexdiaries@nymag.com and tell us a little about yourself.