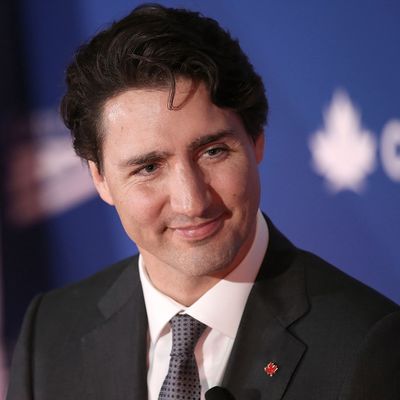 Today we give thanks for you, Justin.
Photo: Win McNamee/Getty Images
Today is Canadian Thanksgiving, a day in which our neighbors to the north gorge on pumpkin pie, mashed potatoes, and coma-inducing turkey while subjecting themselves to hours of awkward conversations with relatives. It's a lot like American Thanksgiving, but everybody is much nicer to each other.
On this joyous occasion, let's celebrate the Canadian who matters most to us besides Drake: Justin Trudeau. Here's why we're thankful for this walking feminist meme.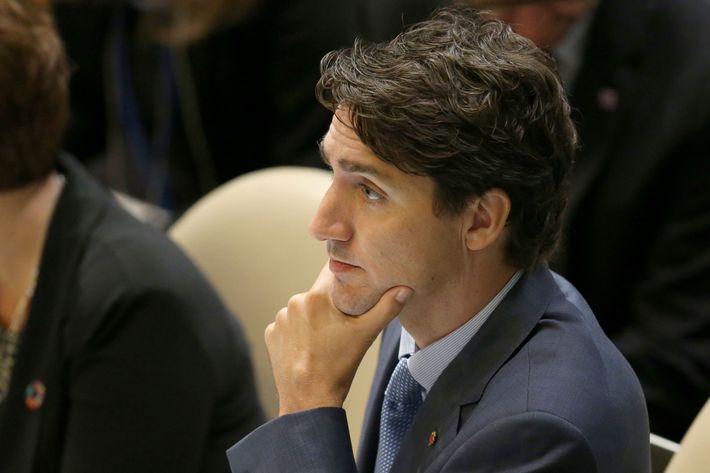 Trudeau has a cabinet that's balanced 50/50 in terms of gender.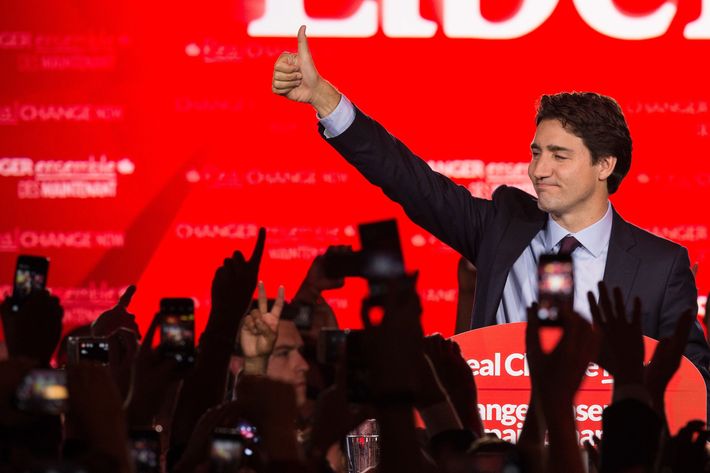 He doesn't let a devastating snub from a future world leader get him down.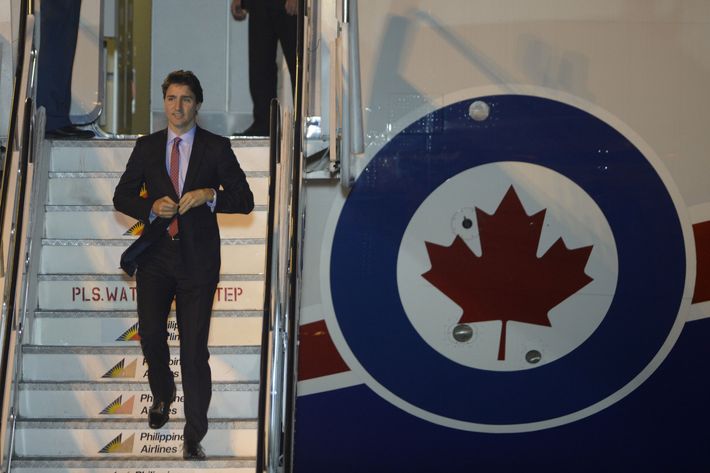 Trudeau agrees that poverty is sexist, and has taken steps to help women and girls who are at a greater economic disadvantage.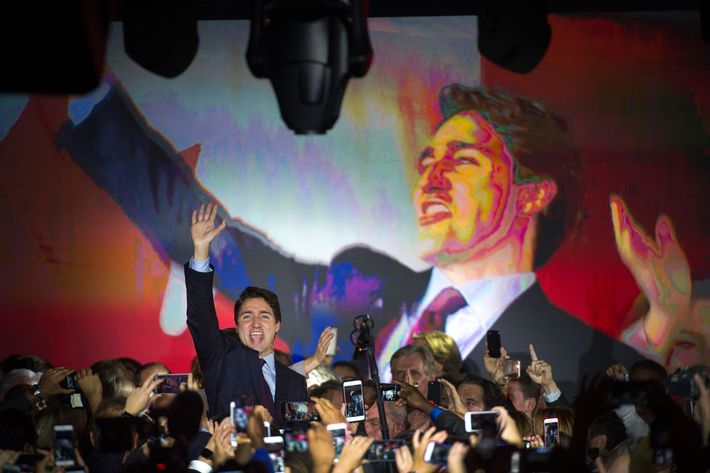 He isn't afraid to rock a Canadian tuxedo.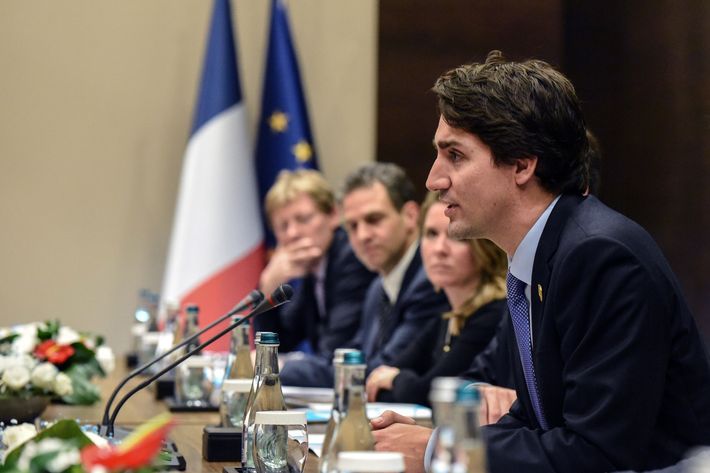 Trudeau was the first Canadian prime minister to march in a Gay Pride Parade — and seemed to be having the time of his life.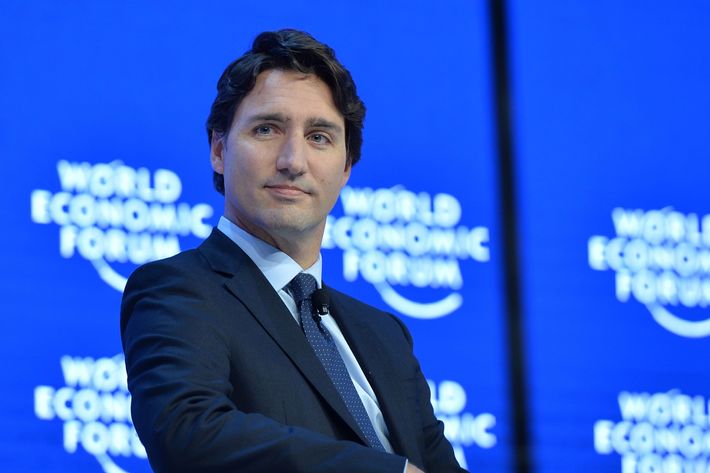 He gives the people what they want, which is a chance to run into him while he hikes shirtless.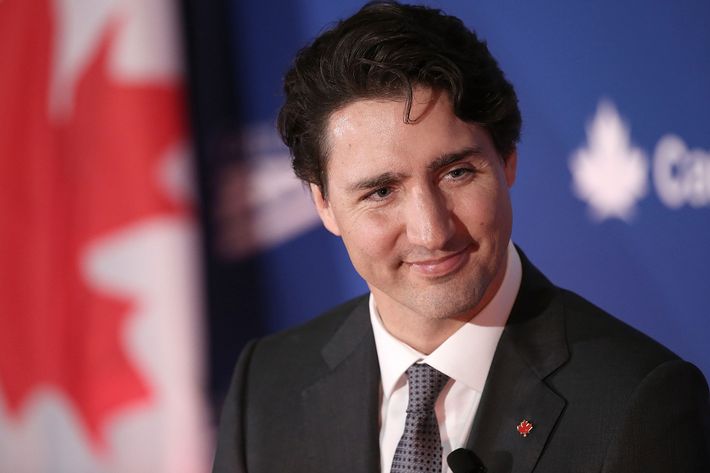 World leaders can't help but admire the view when he's around.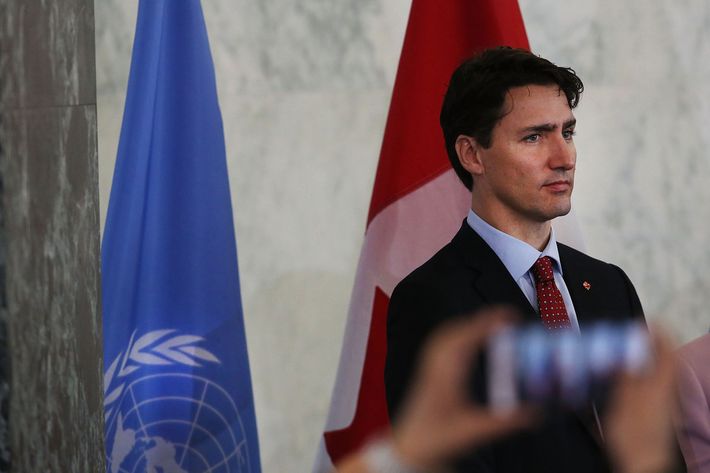 He appears in a maple-leaf boxing outfit in a Marvel comic book.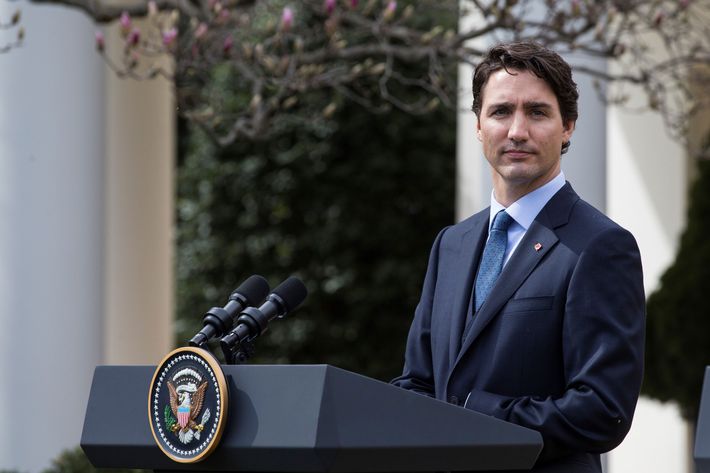 Trudeau is pro choice.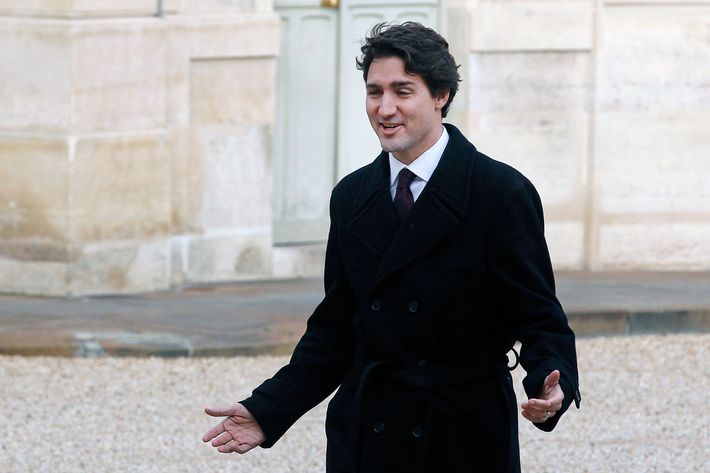 He's also pro pot.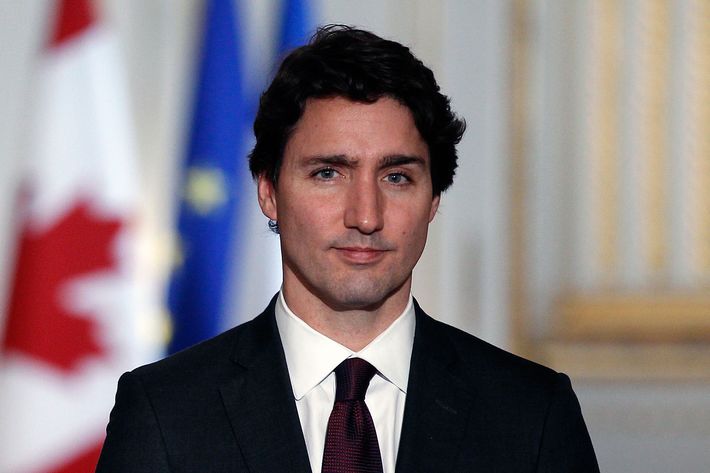 Trudeau makes a great paper doll.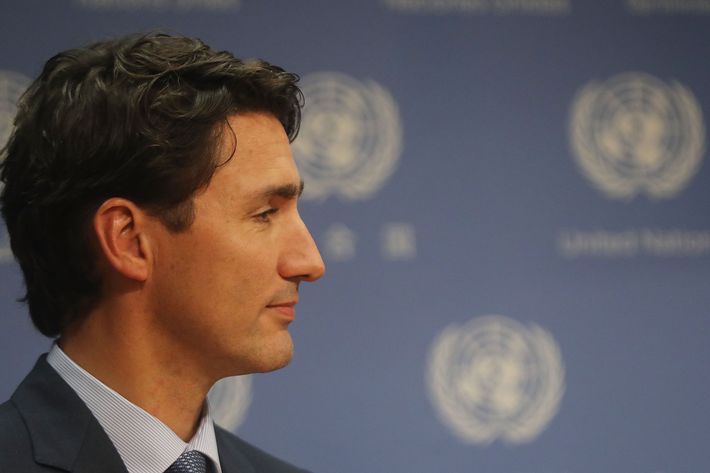 He can explain quantum computing in a way people actually understand.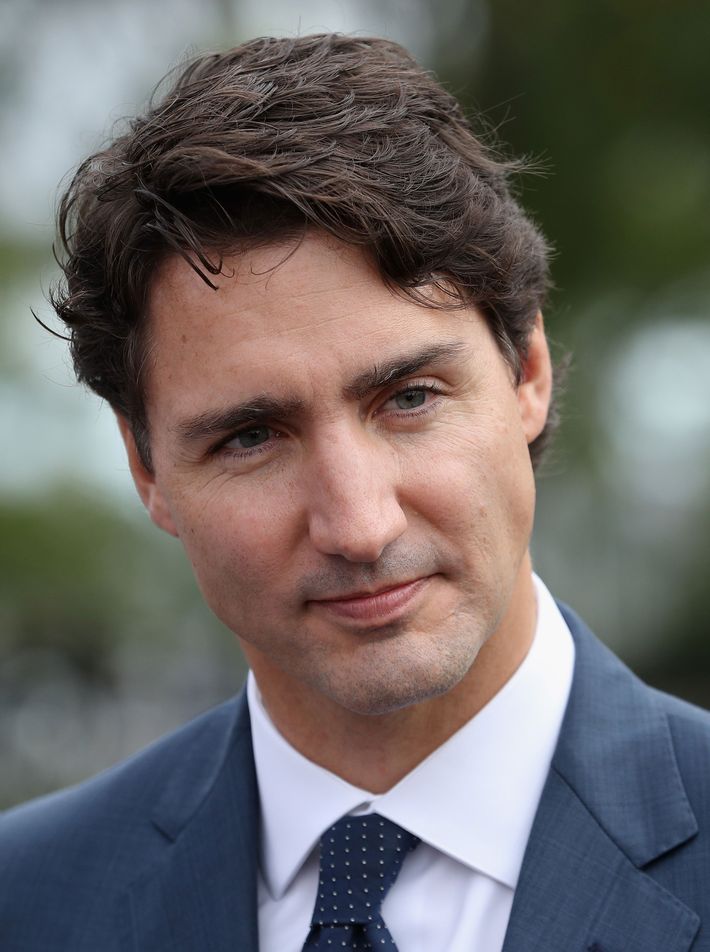 He's big in Japan, where he's known as ikemen shusho — Japanese for "hunky prime minister."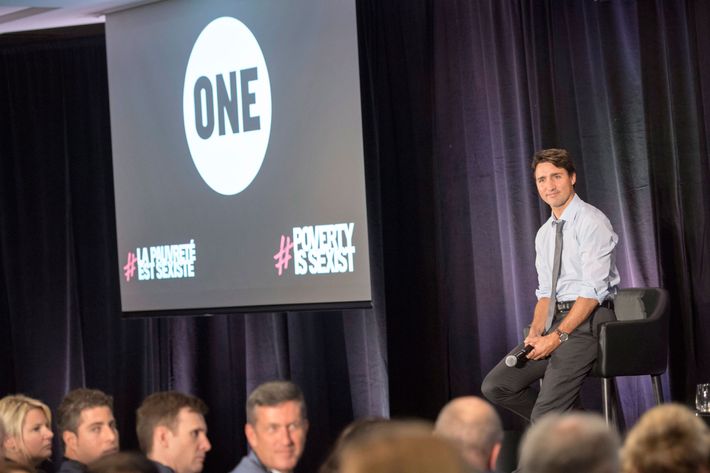 Trudeau knows the importance of a work-life balance, and puts family first on special occasions (e.g., wedding anniversaries).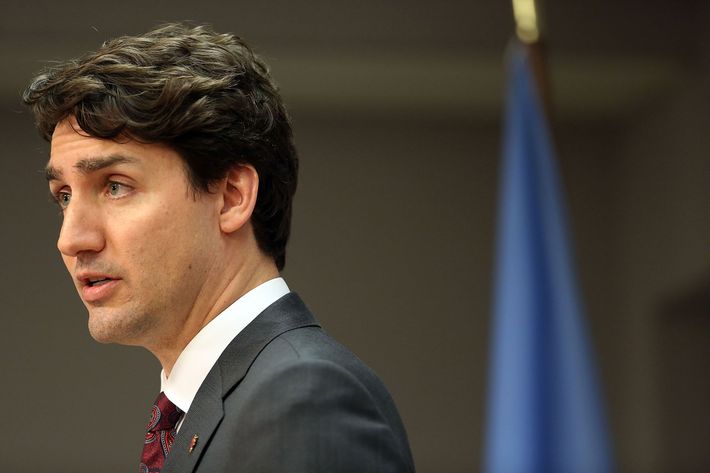 He's all about yoga.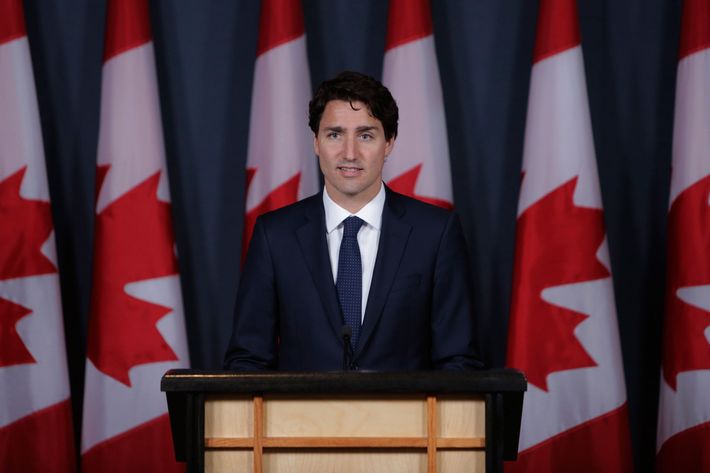 He actually knows how to be a non-smarmy male feminist.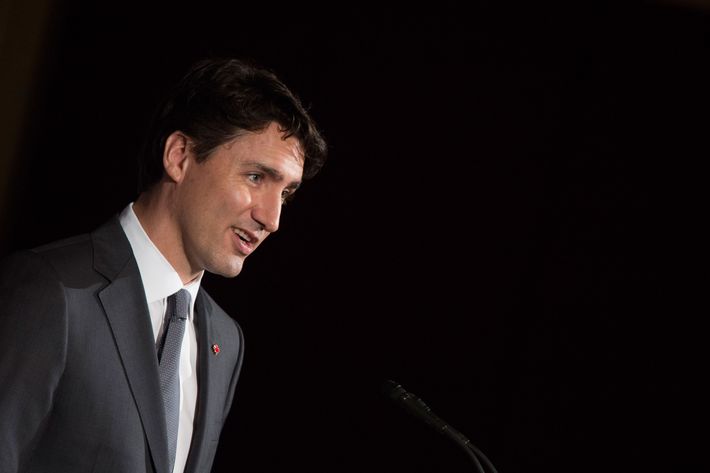 He gave the world the greatest gift in history when he posted a video of himself doing push-ups for the Invictus Games.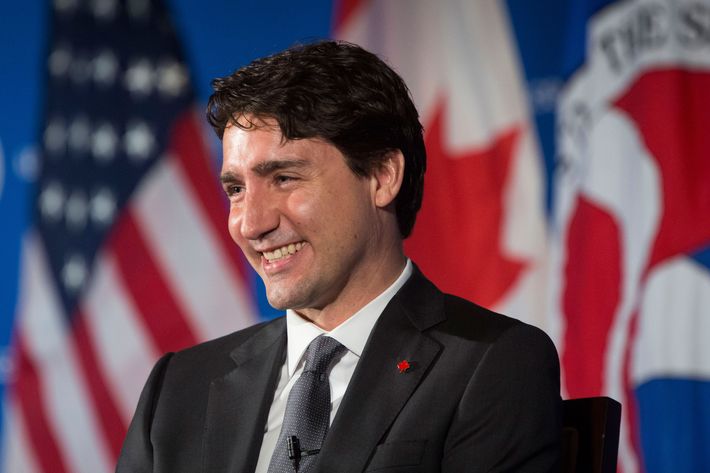 And of course, the pandas. Who could forget the damn pandas?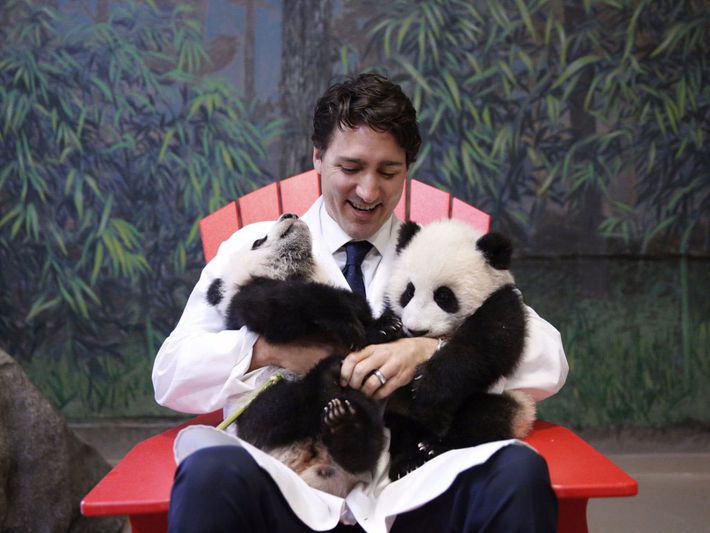 We give thanks for you, JT!