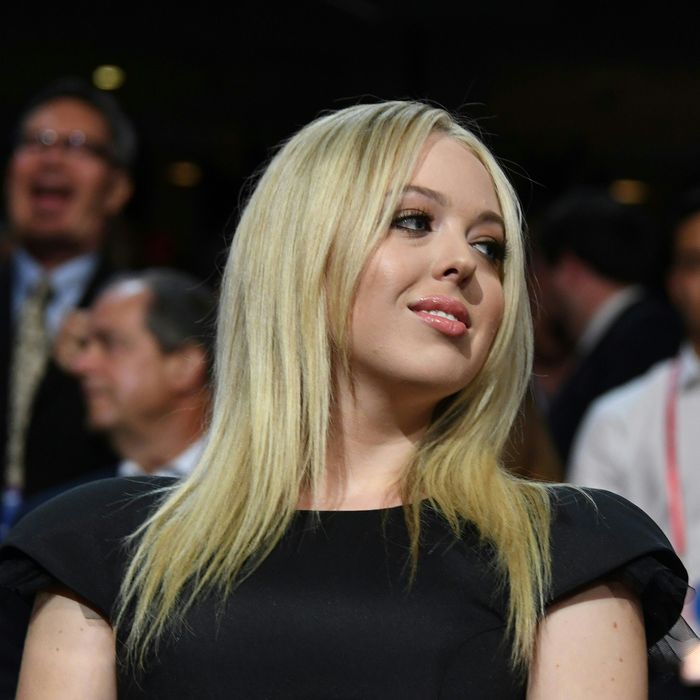 Tiffany Trump.
Photo: JIM WATSON/AFP/Getty Images
Donald Trump is fond of kissing women on the cheek, as evidenced by any quick glance at photos of him over the years. And he definitely doesn't shy away from giving a good ol' kiss on the cheek to his sons and daughters, particularly Ivanka. But on Sunday, the night of the presidential town hall, Trump failed to land a kiss on his daughter Tiffany Trump.

And judging by how quickly she deflected the kiss, Tiffany Trump was definitely not in the mood for a peck on the cheek.

Look carefully as she masterfully ducks away:
What a cringe-worthy, "Nope, not happening, Dad" moment.