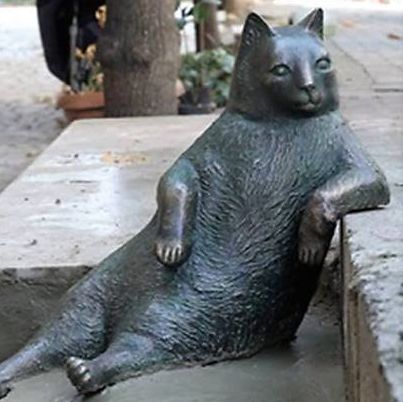 Photo: Tombili Heykeli Açılışı/Facebook
Tombili — a fat and friendly cat from Istanbul who went viral because of a photo of him lounging on the sidewalk like a tiny, chill human — passed away back in August. After his death, locals hung a sign that read "You will live on in our hearts," and now, thanks to a successful Change.org campaign, that promise will be tangibly fulfilled: Tombili will be immortalized in a mostly realistic, slightly haunting statue depicting the pose that made him famous.
The sculpture will be inaugurated on October 4, which is also World Animal Day.

Rest in peace, big guy.