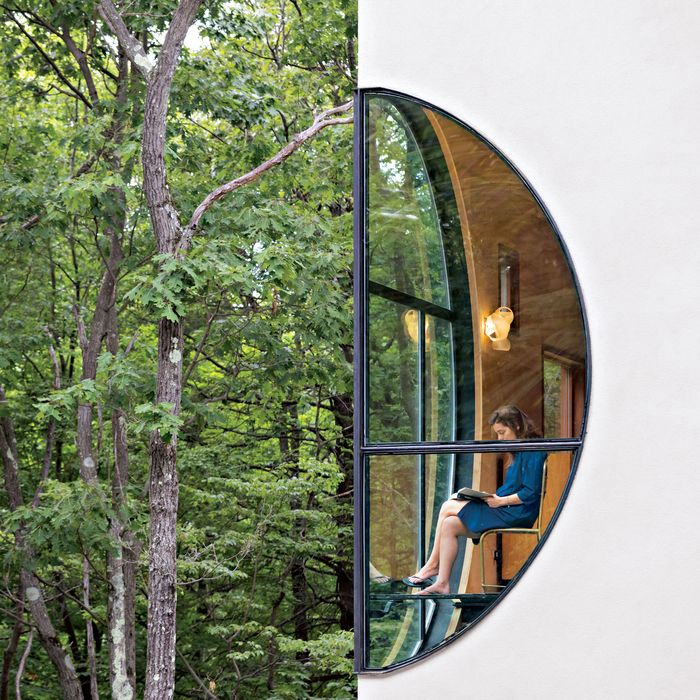 The guesthouse was built using high-tech German glass, 3-D-printed models, and actual humans.
Photo: Iwan Baan
Steven Holl is one of a handful of global architects who have changed the way we move through cities. (See, for instance, his Linked Hybrid complex in Beijing, which connects eight towers via pedestrian walkways.) Now he's taken that same spirit of invention to his upstate backyard. It happened when he discovered that a 28-acre piece of land in Rhinebeck down the road from his weekend house was going to be turned into a five-house subdivision. He bought up the property and set about building a 918-square-foot guesthouse, which sits in a clearing in the woods and glows from its space-age windows; the glass orbs seem almost scooped out of the building.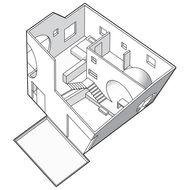 "This house sleeps five, but there are no bedrooms," Holl says of the unusually meandering, open space, dubbed "Ex of In House," which was designed to disturb the landscape as little as possible. The goal was to build a passive, hyper-energy-efficient house. This involved geothermal cooling and heating and a flexible solar roof panel, as well as siding made of post-consumer recycled glass. "It's called Poraver, comes from Germany, and hasn't been used much in America," he says. In addition to using high-tech German glass and 3-D-printed models, Holl still relied on actual humans for much of the work: Javier Gomez and his team built the interior sphere in three layers of thin birch plywood that was carved and sanded without machines. They also fabricated the curved windows. "It was all done by hand beautifully," Holl says.
*This article appears in the October 17, 2016, issue of New York Magazine.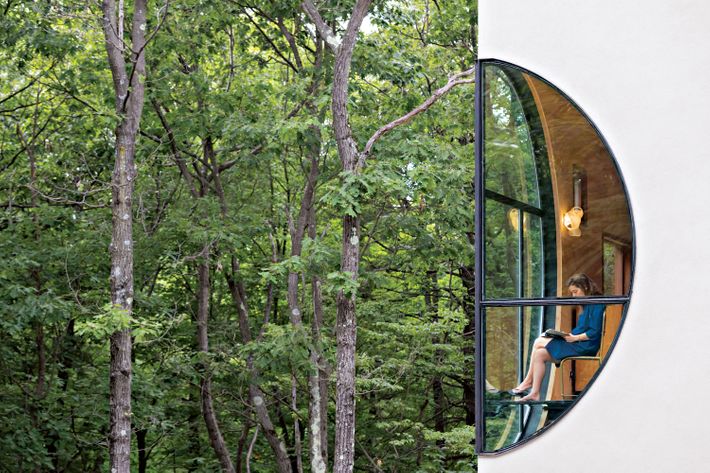 The Windows
"We were going to use Duratherm mahogany windows, but that would have been hard with the curved pieces," architect Steven Holl says. So he turned to his contractor Javier Gomez, whose team did it by hand.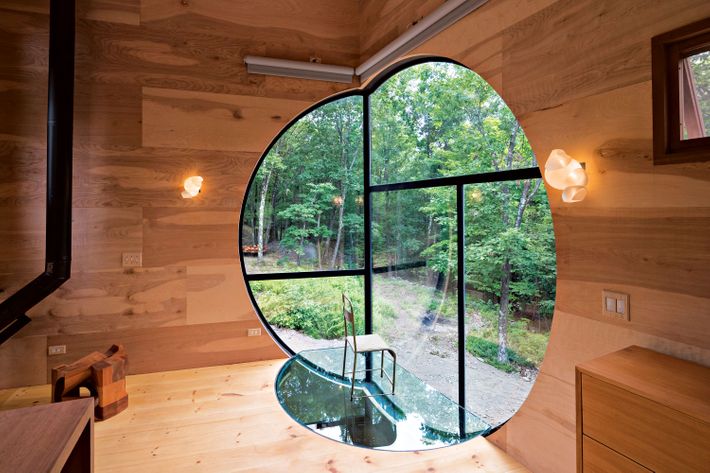 The Lighting
"The light fixtures are all 3-D-printed in cornstarch-based bioplastic. We printed them in our big 3-D printer here in the office," Holl says.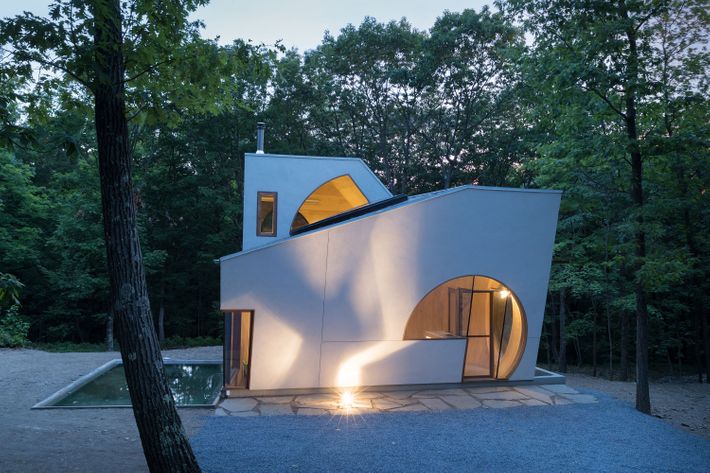 The Footprint
Holl wanted the house to take up as little space as possible. "I set out to preserve the landscape and then just put one guesthouse there as a sort of compressed center of the site."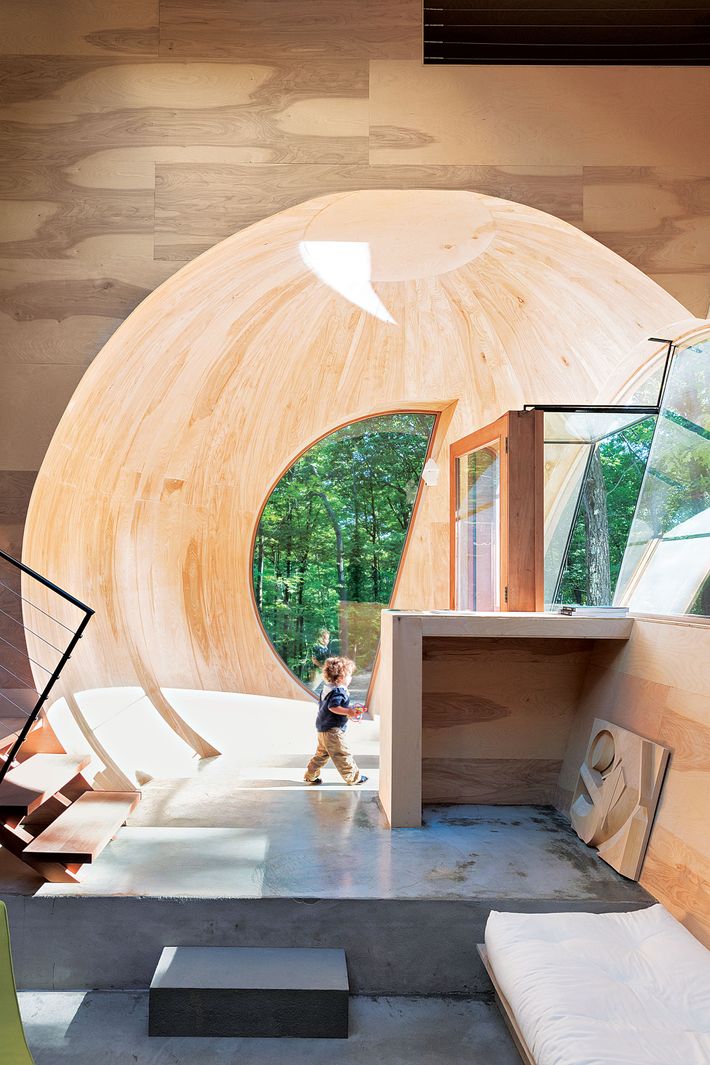 The Light
"The everyday miracle of a Hudson Valley sunset is encircled west, partly south, and down through the glass floor."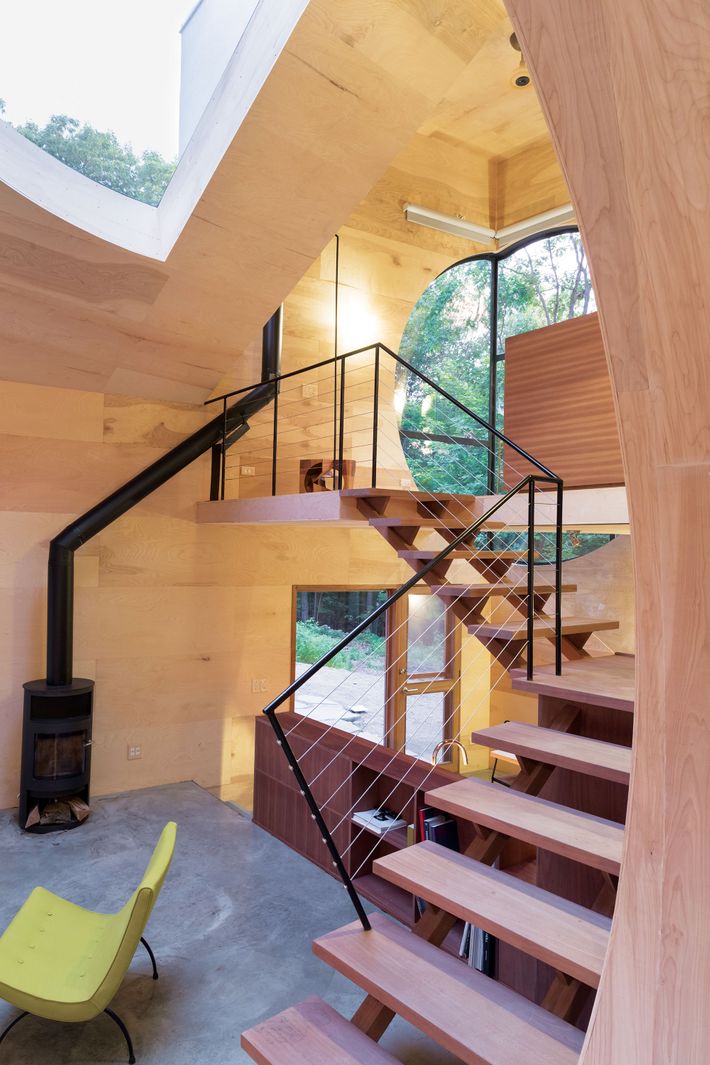 The Staircase
"The stairs are natural mahogany — no preservatives on them, no formaldehyde. The whole house is made with super-green blown-in organic insulation; you can practically heat the house with a candle."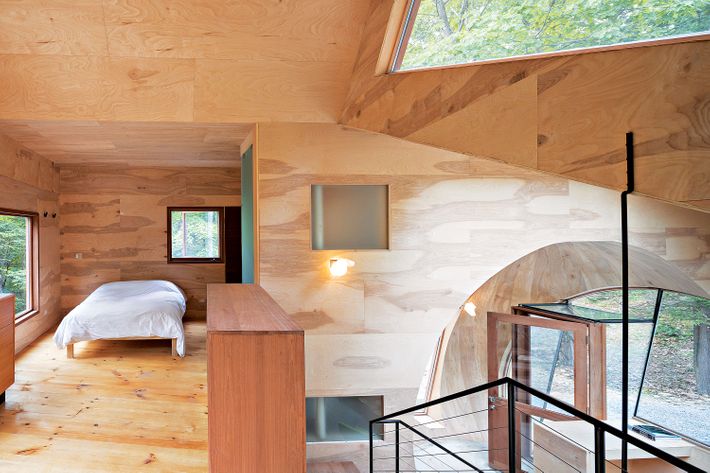 A Sleeping Area
Upstairs are designated bed nooks that feel private despite the fact that there are no doors.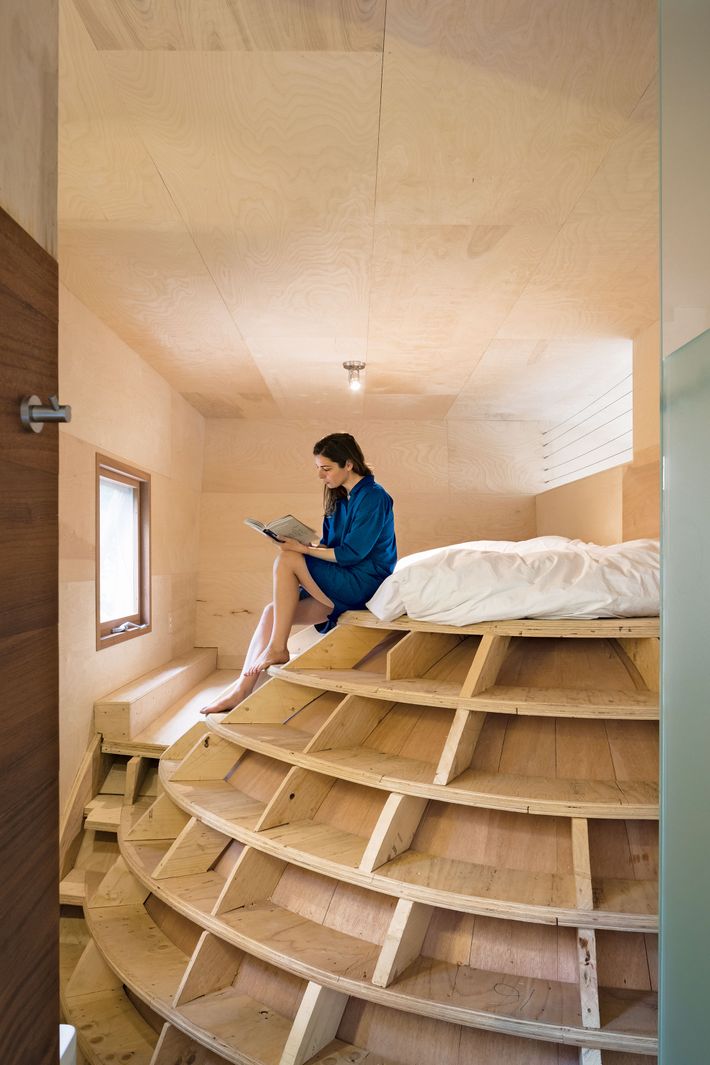 The Loft Bed
"The kids call it the mountain," Holl says of this bed, which sits atop the "entry sphere" for the foyer below.