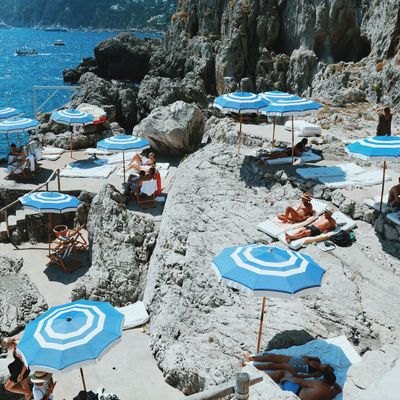 Photo: Natalie Obradovich
Weekend With is an ongoing Instagram series that features people we like photographing places we'd like to be. Follow @thecut on Instagram to join in, and tag your photos with #weekendwith when you travel somewhere new.
Natalie Obradovich is a Los Angeles–based travel photographer and interior designer. A graduate of University of Southern California, she was trained by Kelly Wearstler in Los Angeles, followed by tenures in New York under designers including Thad Hayes and Neal Beckstedt. After moving back to Los Angeles in 2015, she launched a travel photography website, natenvoyage.com, after years of chasing the sun, always with a camera in her hand.
This past weekend, she shared photos of pasta, friends, and the Mediterranean sea. Obradovich put it quite perfectly when describing the subjects she shot for us, saying, "It's very rare to find someone unhappy in this scenario."