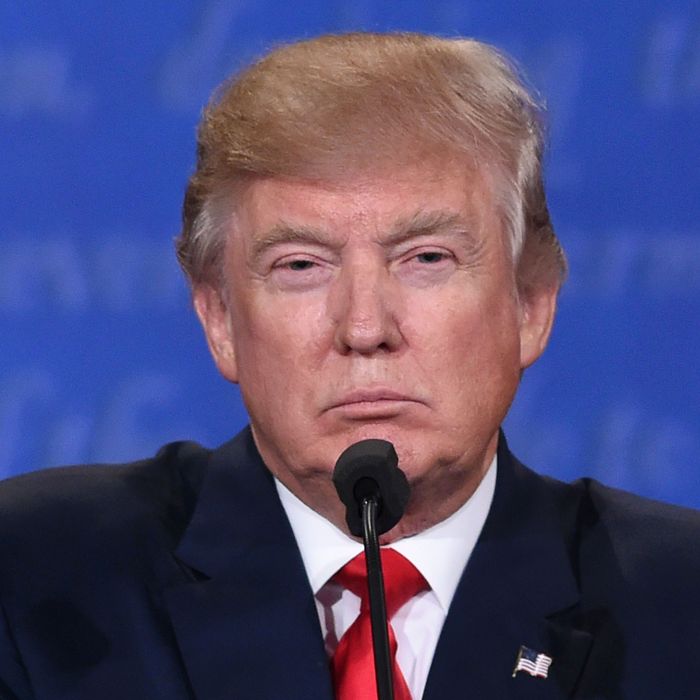 Donald Trump.
Photo: SAUL LOEB/AFP/Getty Images
Donald Trump apparently has no time for journalists asking him about some people's negative perception of him. At a campaign stop in Ohio, the presidential candidate walked out of an interview with a local NBC affiliate after being asked how he felt about being called a racist and a sexist.
NBC4's Colleen Marshall asked, "Nineteen days out from the election, you've been labeled a racist, you've been called a sexist, how …" Trump interrupted her (as is his style) and muttered, "Thank you very much," while walking away as fast as he could.
However, Marshall persisted, walking alongside him and asking him to respond. Trump, of course, replied the only way he knows how: inane hyperbole. "I am the least racist person you've ever met," he said. Huh.