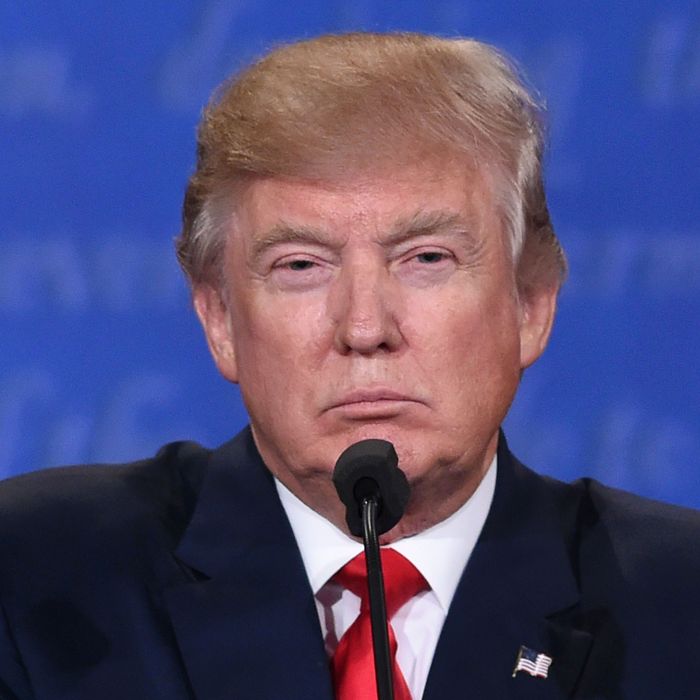 Photo: SAUL LOEB/AFP/Getty Images
Donald Trump appeared in Gettysburg, Pennsylvania, to outline plans for his ostensible first 100 days in office, but things took a turn when the Republican nominee brought up the women who have accused him of sexual assault.
"Every woman lied when they came forward to hurt my campaign," he said, gesticulating with his tiny hands. "Total fabrication. The events never happened. Never. All of these liars will be sued after the election is over," Trump said to a cheering crowd. He added, "It was probably the [Democratic National Committee] and Hillary's campaign who put forward these liars with their fabricated stories. But we'll probably find out later through litigation, which we're so looking forward to."
Here's an ongoing list of the women who have accused Donald Trump of sexual assault.