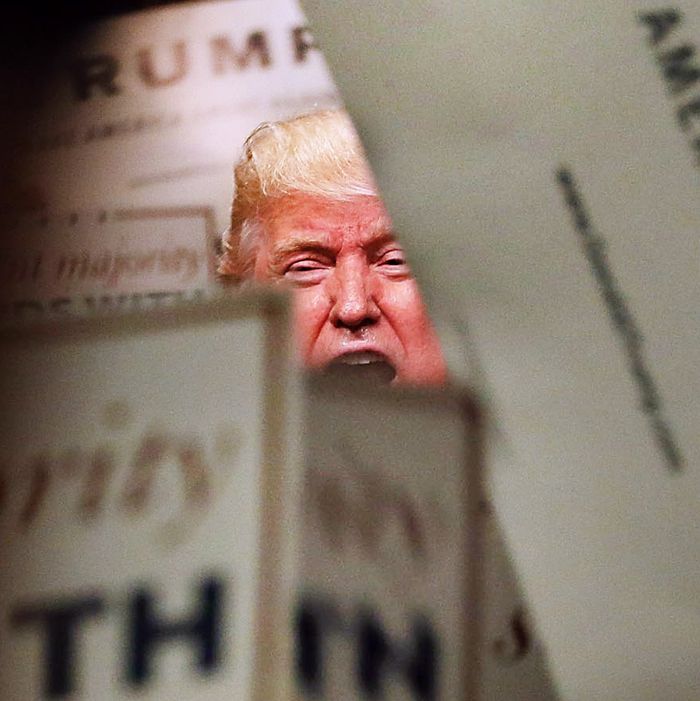 Donald Trump speaks at a rally in Anaheim, California, on May 25, 2016.
Photo: Spencer Platt/Getty Images
A 55-year-old white man was arrested this week on charges of aggravated harassment after he allegedly threatened to beat up a black woman outside of a store. Todd M. Warnken allegedly invoked Donald Trump's name after calling the woman a racial slur, police told the Times Union. "Trump is going to win and if you don't like it I'm going to beat your ass," he reportedly said.
The woman Warnken shouted at is 27-year-old Sharavia Moore, who told the Times Union she was standing alone outside the store when Warnken approached her. "He yelled, 'You (racial slur) had your time,'" she told the Union. "'Your eight years are up.' That's when he looked and pointed at me."
Warnken isn't the only Trump supporter who's harassed or attacked others while referencing the presidential candidate. In December, a vocal supporter of Trump was arrested when police found an explosive device at his home after he threatened to kill Muslims. And in September, police issued an arrest warrant for a man who appeared to punch a protester at a Trump rally.