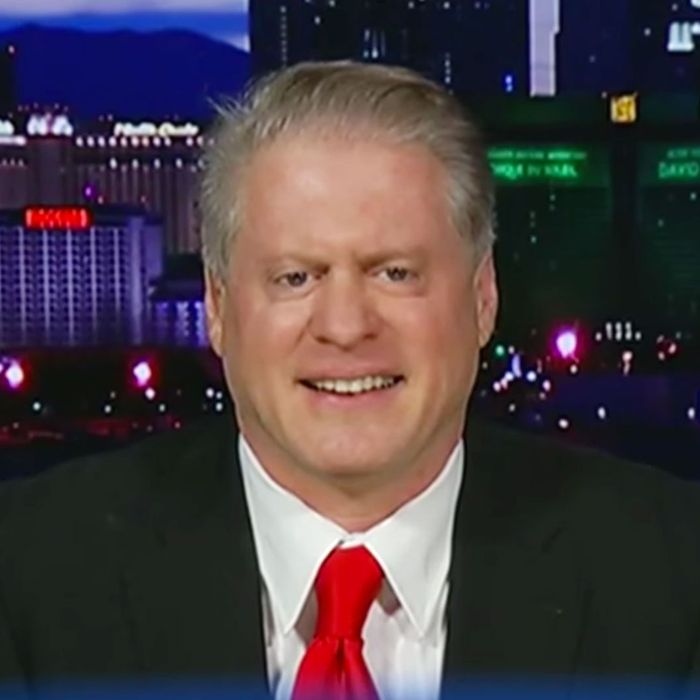 Wayne Allyn Root on Fox News.
Photo: Courtesy of YouTube/Fox News
When former People magazine reporter Natasha Stoynoff accused Donald Trump of sexually assaulting her back in 2005, Trump defended himself in the most Trump way possible. "Take a look — you take a look, look at her, look at her words, you tell me what you think — I don't think so," he said of Stoynoff during a rally. "I don't think so."
At the time, it seemed as though the most absurd defense of Trump — the idea that his accuser wasn't attractive enough for him to sexually assault — would come from Trump himself. Then came conservative personality Wayne Allyn Root. Appearing on a radio show called The Right Side Tuesday, Root said the claims against Trump were "all a lie" because Trump is too handsome to grope anyone.
"If you're a Christian, you just can't spend your life worrying about the words of Donald Trump from 11 years ago," Root said, according to Jezebel. "Or what women he groped 30 years ago. I don't believe any of it anyway. I believe Donald Trump is one of the handsomest billionaires that's ever lived; I don't think he ever had to grope a single woman ever. I think they threw themselves at him, so it's all a lie."
Root went on, "The man isn't a perfect Christian, but he is the perfect guy sent from God and from central casting to be the vicious guy we needed to save America." As far as Trump surrogates go, we've seen worse.