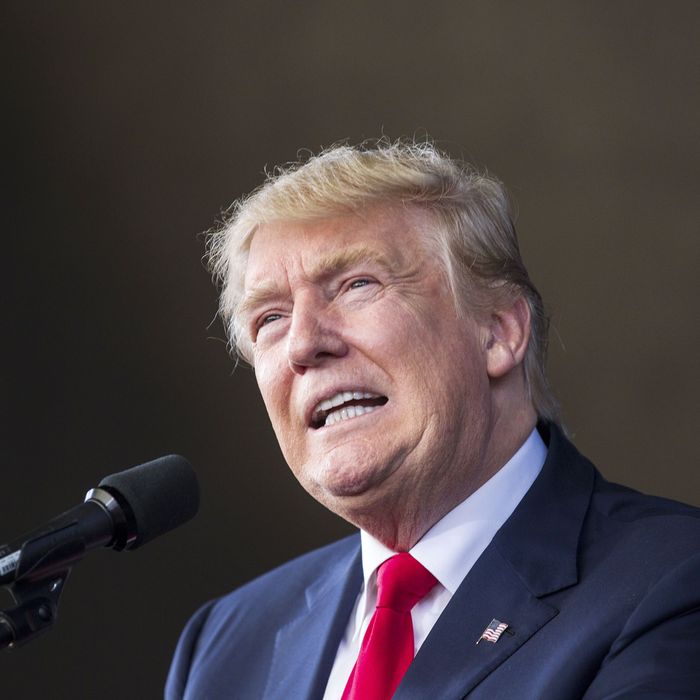 Photo: Mark Wallheiser/Getty Images
Donald Trump's new luxury hotel in Vancouver, Canada was supposed to open next month, but it's been pushed forward to January 2017, long after November 8 has come and gone. It's faced a good deal of opposition due to its ties with the Republican presidential candidate, but few have taken care to point out one deeply disturbing aspect of the project: this photo from trumpvancouver.com of a woman seductively dancing with a bear.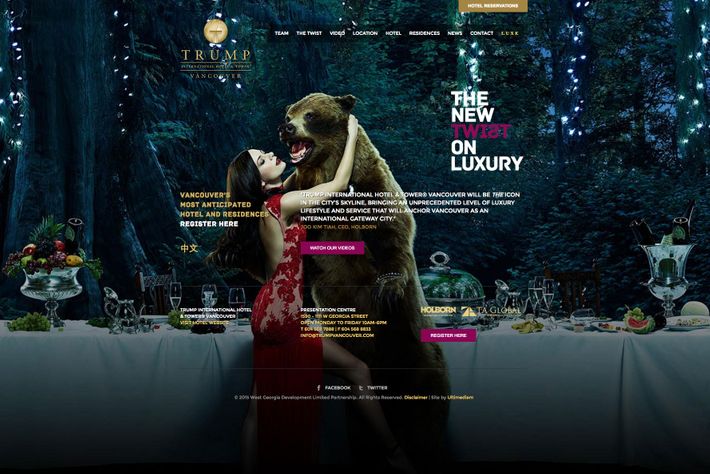 The site's odd choice of imagery was first pointed out on Twitter, and it begs asking: Why is this woman coming on to a bear? Why is the bear at an elegant dinner party in the first place? Where did the bear get its lovely beaded bracelet? Is the bear a better dancer than me? (Yes.) Are bears allowed to stay at the hotel? Is the bear #WithHer?
So many questions, so few answers.