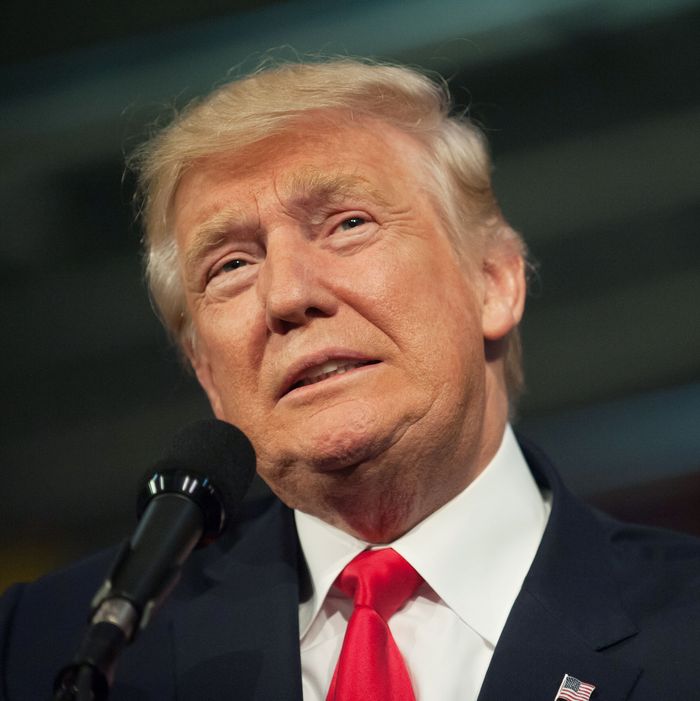 Photo: Jeff Swensen/Getty Images
In the wake of the incendiary Access Hollywood tape in which Donald Trump boasted to host Billy Bush about groping women, two women spoke to the New York Times, alleging that the presidential candidate touched them inappropriately without their consent.
Jessica Leeds, now 74, met Trump in the first-class cabin of a flight to New York more than three decades ago, when she was 38. She claims that, after takeoff, Trump fondled her breasts and attempted to reach under her skirt. She described the event as "an assault."
"He was like an octopus," she recalled. "His hands were everywhere."
In 2005, Rachel Crooks was 22 and working as a receptionist for a real-estate company located within Trump Tower. Crooks claims that she ran into Trump outside one of the building's elevators. After they shook hands, Trump allegedly refused to let go, and began kissing her on the cheeks and then on the mouth.
"It was so inappropriate," said Crooks, who spent the rest of her time at the organization attempting to avoid encounters with him. "I was so upset that he thought I was so insignificant that he could do that."
Speaking to a Times reporter, Trump vehemently refuted the allegations and threatened to sue the paper. He claimed the Times was fabricating the stories and slammed the reporter as "a disgusting human being."

Both women felt the need to come forward after Sunday's debate, in which Trump denied he had ever participated in the behavior described on the Access Hollywood tape. It was, he said, simply 'locker room talk.'
They disagree. "People should know this behavior is pervasive and it is real," said Crooks.