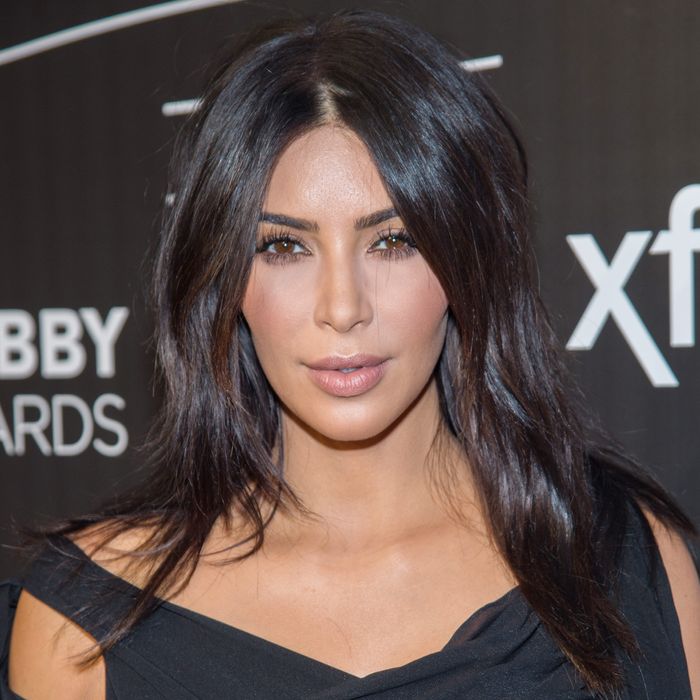 Kim Kardashian.
Photo: Mark Sagliocco/Getty Images
The masked men who robbed Kim Kardashian at gunpoint and left her tied up and gagged in a Paris bathroom were reportedly captured on a nail salon's security camera. The recording offered hope that investigators would be able to catch the thieves quickly, but law-enforcement officials now say that the video doesn't show much.
The attackers were recorded on a mezzanine-level camera, which was facing a mirror and caught the thieves in the mirror's reflection. Paris police have "looked frame by frame" at the video, and all they could see is that the assailants fled on bicycles, according to TMZ. Otherwise, the images of the men are so blurry that officials can't tell if they're still wearing masks or not.
Despite the disappointing development, sources told TMZ that the police are suspicious of at least one person at the time being. Earlier in the week, it had been reported that police believe the robbery was an "inside" job, in that someone with knowledge of Kim's comings and goings tipped off the thieves.