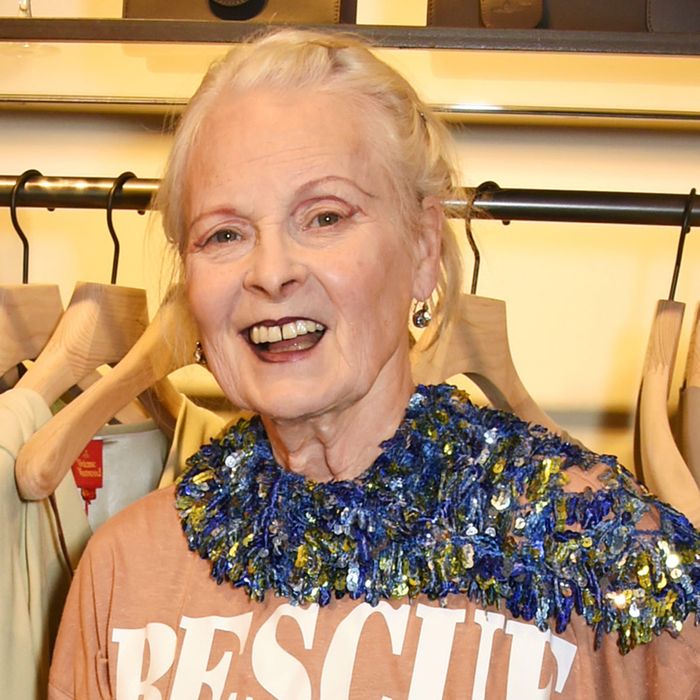 Vivienne Westwood.
Photo: David M. Benett/Dave Benett/Getty Images
Unlike many of fashion's Hillary-loving designers, Dame Vivienne Westwood is not, it seems, #WithHer. Per Yahoo!, the always-outspoken designer taped an upcoming segment for British CNBC, wherein she calls the Democratic nominee "evil" and a "war mongerer" [sic]. Westwood, who has previously rapped against fracking and tried to deliver asbestos to the prime minister as a protest stunt, is hardly shy about her political views.

Westwood was quick to add that she wasn't a Trump fan, either, saying that she "would not vote for either of them … If there's a Green person I would vote for the Green person. I wouldn't even pick Barack Obama over them either." Too bad Westwood is not a U.S. citizen, because she'd be throwing good ol' Dr. Jill Stein another vote.