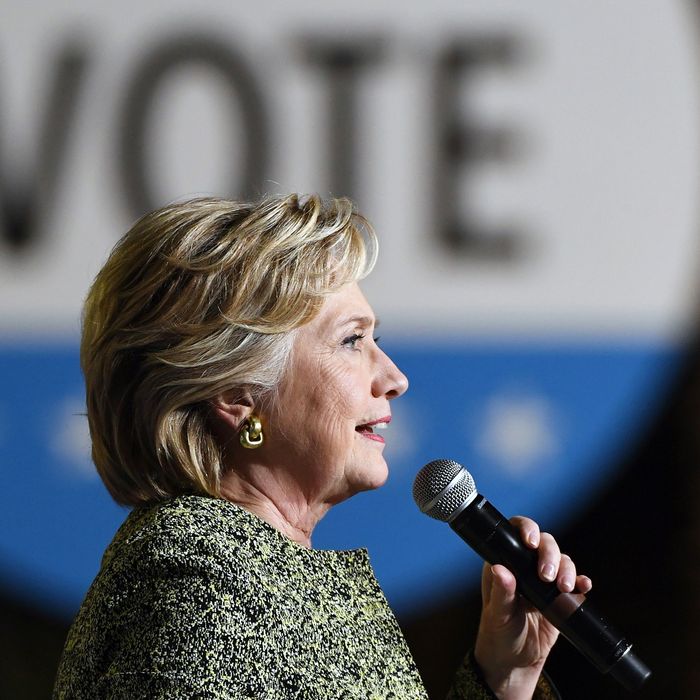 Photo: Ethan Miller/Getty Images
Hillary Clinton has been visibly backed by the fashion community throughout her campaign — in particular, by Anna Wintour — so it's no surprise that Vogue decided to officially endorse her for president on Tuesday. It's the publication's first outward political endorsement, a rather direct move for a fashion magazine that's regularly included glowing profiles of women on both sides of the aisle in the past. (The magazine admits it openly in the endorsement, citing the times it's featured Ivana, Marla, Ivanka, and, of course, Melania Trump — the latter of which was simply referred to as "Donald Trump's New Bride" on her February 2005 cover.)
In the endorsement, Vogue editors explain their reasoning for coming forward for the first time, writing of "the profound stakes of this [election], and the history that stands to be made." After running through broad examples of Clinton's various policy measures that they support, they write: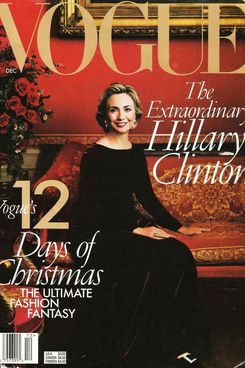 Can Clinton unify a deeply divided America? Heal the wounds of this unbearably fraught political season? Our divisions are real, and it will take more than one intensely qualified leader to heal them.

And yet two words give us hope: Madam President. Women won the vote in 1920. It has taken nearly a century to bring us to the brink of a woman leading our country for the first time. Let's put this election behind us and become the America we want to be: optimistic, forward-looking, and modern.

Looking forward to reading "French Girl Tips for Hillary on Her Inauguration Day" in the near future.