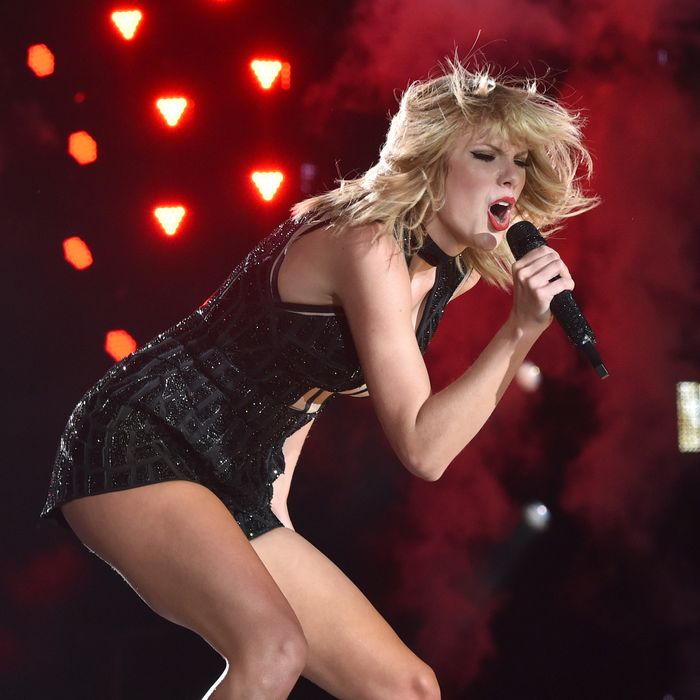 Photo: John Shearer/LP5/Getty Images for TAS
It looks like the Taylor Swift–Calvin Harris detente is holding up right nice. Since the end of her 1989 tour last year, Swift has taken her habitual between-albums break, staying offstage in 2016. On Saturday night, she made her return (with a cold, no less) at the Formula 1 United States Grand Prix in Austin. The gig marks not only her first but — per her current schedule — only live performance this year. And while the contingent of fans speculating about new music were let down, Swift did make a premiere of sorts. She performed "This Is What You Came For," the Calvin Harris–Rihanna jam that Swift penned under a pseudonym. She told the crowd:
As a songwriter, the most rewarding feeling in the world is writing something and then having the crowd sing it back to you because they know the words. It's the coolest thing in the world. And I've never played this song live before, but you know it.
Watch Nils Sjoberg give her take on the tune above, with her words about it and more concert highlights below.