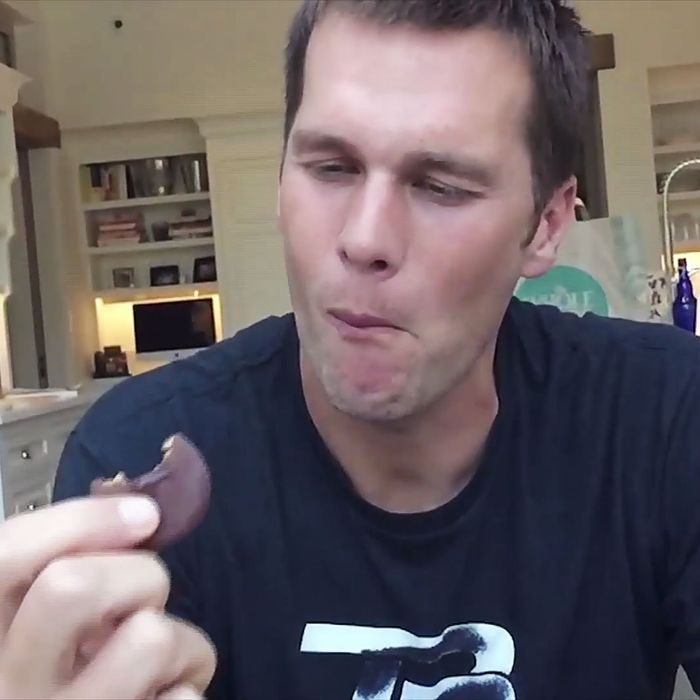 It's no strawberry.
Photo: Courtesy of Facebook/Tom Brady/UnReal Candy
Tom Brady may refuse to eat a strawberry, but he's more than willing to eat some all-natural "candy," as evidenced in a slow-motion video the Patriots quarterback posted to his Facebook page on Thursday.
The video shows Tom Brady sitting at a table with a Whole Foods bag (of course) and a box of Unreal Candy, which apparently has non-GMO ingredients and less sugar than normal candy. Brady is seen opening the wrapper in real time when, suddenly, everything goes into slow motion, music from an erotic moment of a porno starts playing, and quotes from the football player appear on the screen.
"Smooth and delicious."
"Less sugar? Oh yeah baby."
"Halloween? More like Hallow-Yes."
"No GMOs … Wow."
Wonder what Giselle will have to say about this.