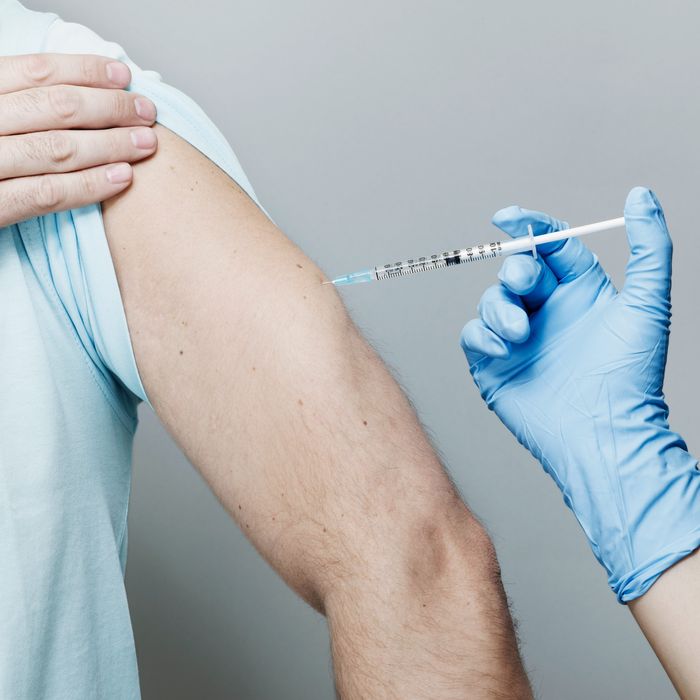 Praise be.
Photo: John Molloy/Getty Images
Time to pop open that bottle of Champagne that's been sitting at the back of your fridge since you started taking the pill, because we're finally one step closer to a male birth-control shot that can prevent pregnancy.
In a new study, published in the Journal of Clinical Endocrinology & Metabolism, scientists found that hormonal birth-control shots given to men can suppress their sperm counts and help prevent pregnancy in female partners. However, researchers haven't found the "perfect combinations" of hormonal contraceptives yet. They still need to find a mixture that will lower the risk of "mild to moderate" side effects, which includes depression and other mood disorders, increased libido, acne, and muscle pain.
"The study found it is possible to have a hormonal contraceptive for men that reduces the risk of unplanned pregnancies in the partners of men who use it. Our findings confirmed the efficacy of this contraceptive method previously seen in small studies," study co-author Dr. Mario Philip Reyes Festin of the World Health Organization said in a statement.
Despite the side effects, over 75 percent of participants said they'd be willing to use this method once the clinical trial was over.