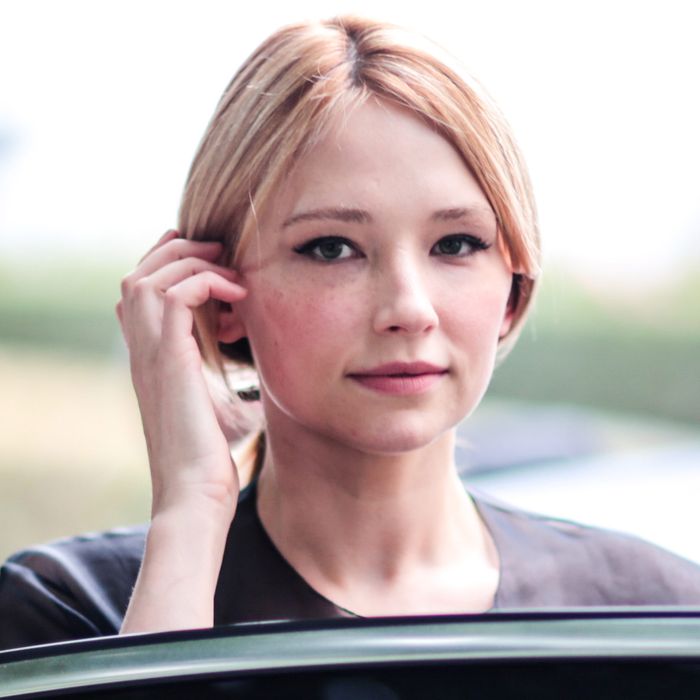 Photo: Edward Berthelot/Getty Images
Watching The Girl on the Train, you'd be forgiven for doing a double take when actress Haley Bennett first shows up onscreen. Bennett plays a troubled suburbanite with a seemingly perfect life who Emily Blunt's character becomes obsessed with from afar. To me, she also bears a resemblance to one Jennifer Lawrence, so much so that I spent the first ten minutes of the film wondering if a surprise J.Law cameo was just one of the many twists teased in the film's trailer. But with five big films coming out in the next few months, the 28-year-old is poised to become a star. Here's a primer:
What's her story?
Haley grew up in rural Ohio, where she was as a self-described tomboy who shot guns and "flipped a couple four-wheelers" — a quintessential origin story for a would-be Hollywood cool girl. She began writing songs and poetry when she was 14, and moved to California after high school to pursue showbiz.
Where have I seen her?
Her film career began dueting alongside Hugh Grant in 2007's Music and Lyrics (yes, she sings), and she's dabbled in various genres since then, from horror flick The Haunting of Molly Hartley to dog flick Marley and Me to action-thriller The Equalizer. But 2016 is poised to be the year she really breaks out.
Is she going to be big?
Looks like it! She's in three major films this fall: The Girl on the Train, Antoine Fuqua's Western The Magnificent Seven, and Warren Beatty's Rules Don't Apply. In 2017, she'll also appear in military drama Thank You for Your Service alongside Miles Teller, and Terrence Malick's Weightless with Michael Fassbender, Christian Bale, and Natalie Portman.
Does she actually look like Jennifer Lawrence?
I think so.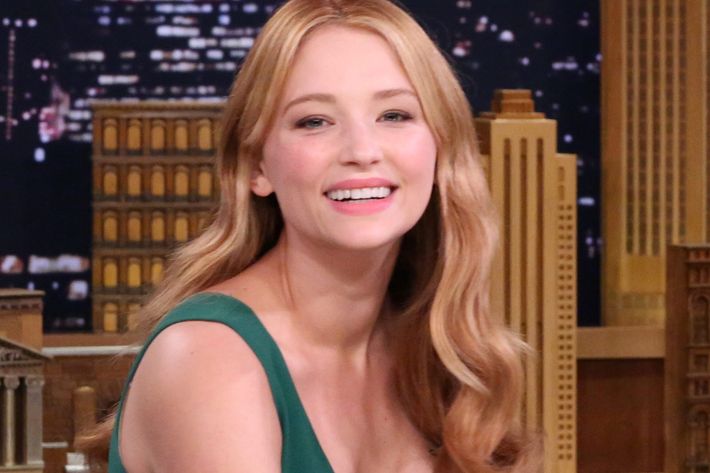 It's kind of uncanny.
What else do we know about her?
She has three cats and two dogs, has a penchant for pie-baking (she even brought one to her Magnificent Seven audition) and worships Martha Stewart. If acting doesn't work out, she says that her goal is to be a chef who runs a fully sustainable farm on Martha's Vineyard (or as we here at the Cut call it: the Martha).
J.Law's face, Taylor Swift's feline fanaticism, and Martha Stewart's culinary skills rolled into one: a possibly unstoppable combination.