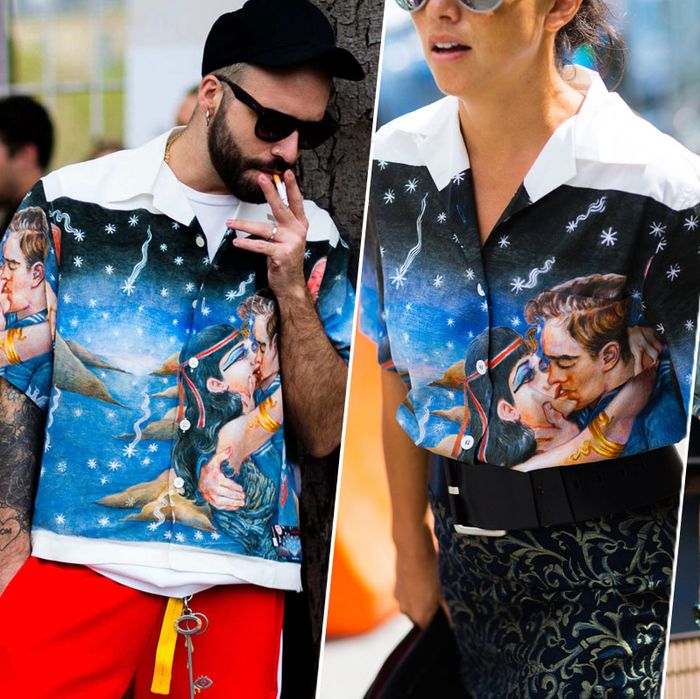 Every fashion month there's always one piece that seems to especially attract the attention of photographers. Last year it was a floral Vetements dress, which was seen on everyone from Yasmin Sewell to Natalie Hartley to Jayne Min. This year, the item of choice was decidedly more unisex and even more popular — if you wore it in any of the four cities, you were going to get photographed.
What was it? Well, it's a Prada shirt. Called Impossible True Love, it features a drawing by illustrator Christophe Chemin of Cleopatra kissing Elvis. The top first debuted during the January men's shows and it quickly became a favorite because it's just so weird and graphic: Virgil Abloh wore it to the men's shows, Kanye was photographed with it while in Miami. But it wasn't really until this season that it really blew up.
By our counts, we spotted the shirt eight times and that's just only what our photographer captured. Whether it was worn with track pants, tucked into a skirt, or draped over the shoulders, it was the item to show off — especially if you happened to have the matching hat. That last tactic was especially effective for Yu Masui who repeated the look in both London and Paris.
Should you want one, there's precisely one left at Mr. Porter in size small and it'll cost you $1,020. Otherwise, scroll through and see the many ways the street-style set wore it.
Buy it: $1,200 from Mr. Porter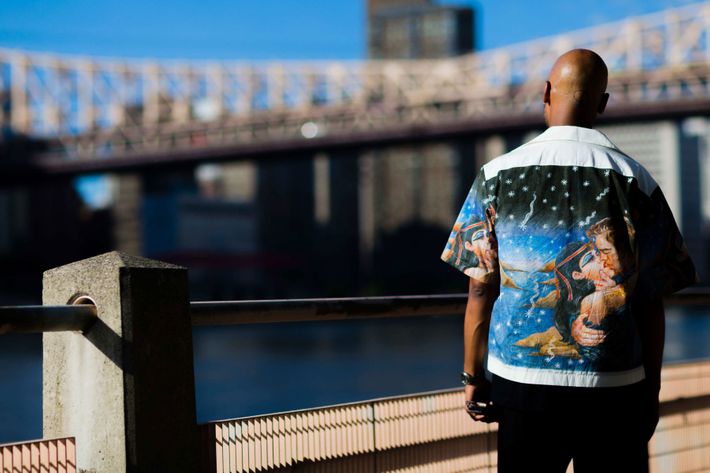 Matthew Henson
The first spotting was at Yeezy, kicking off a month of being unable to escape this top.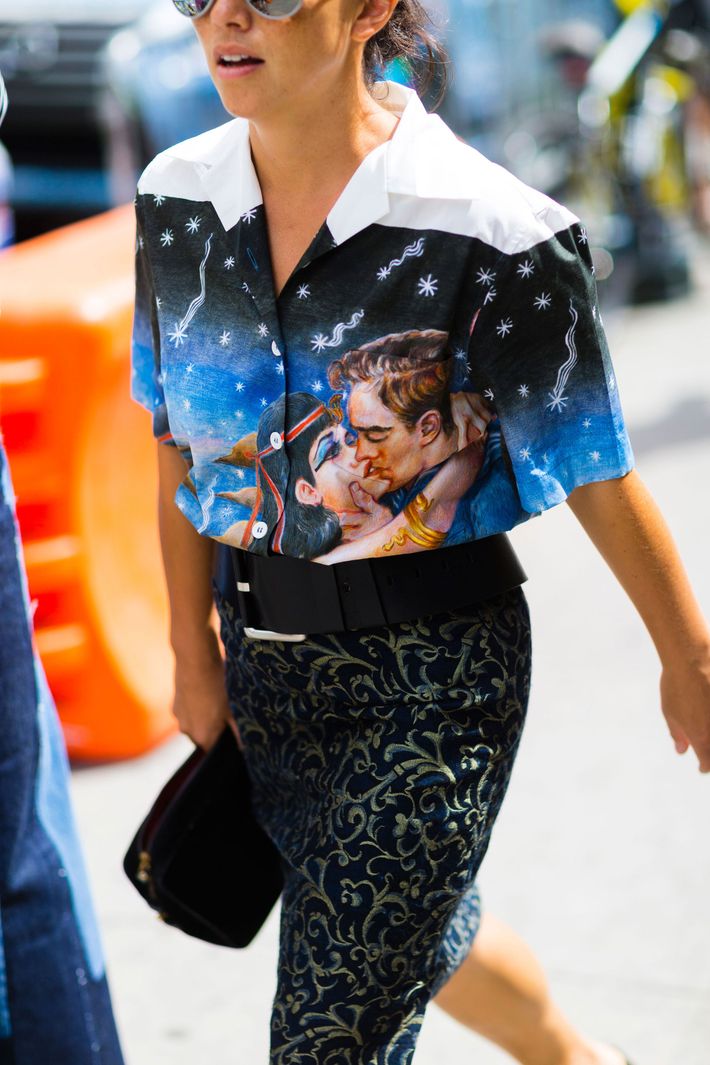 Because women love Prada's men's collections too, the shirt made an appearance tucked into a slim skirt.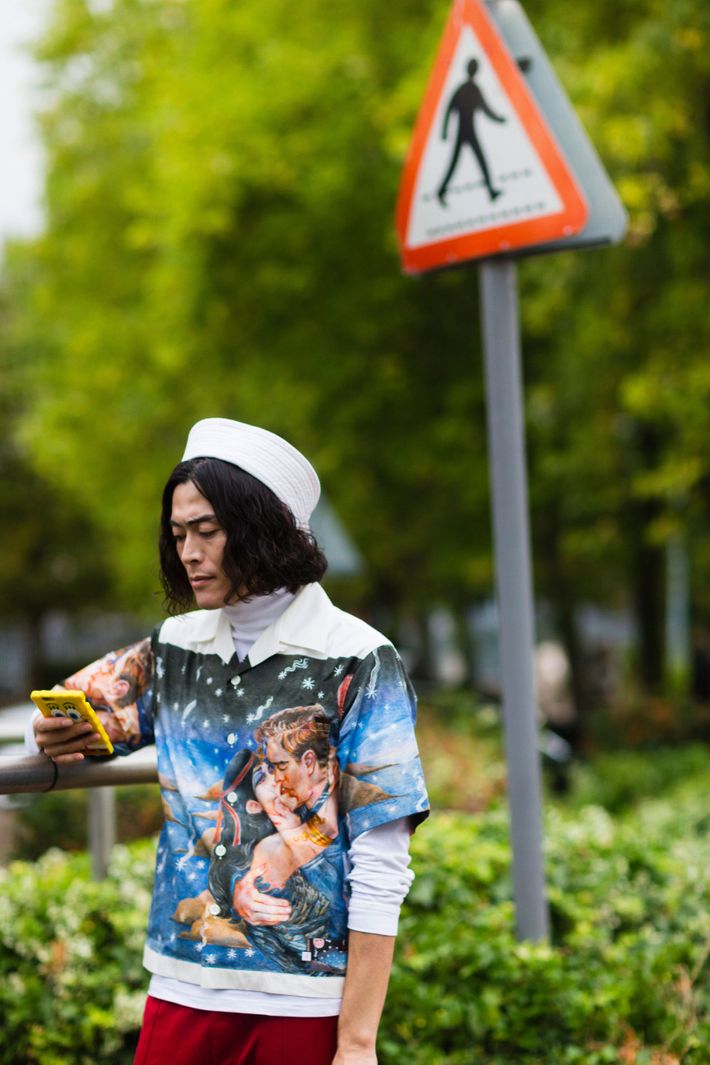 Yu Masui
And then came London, where suddenly the matching hat came into play.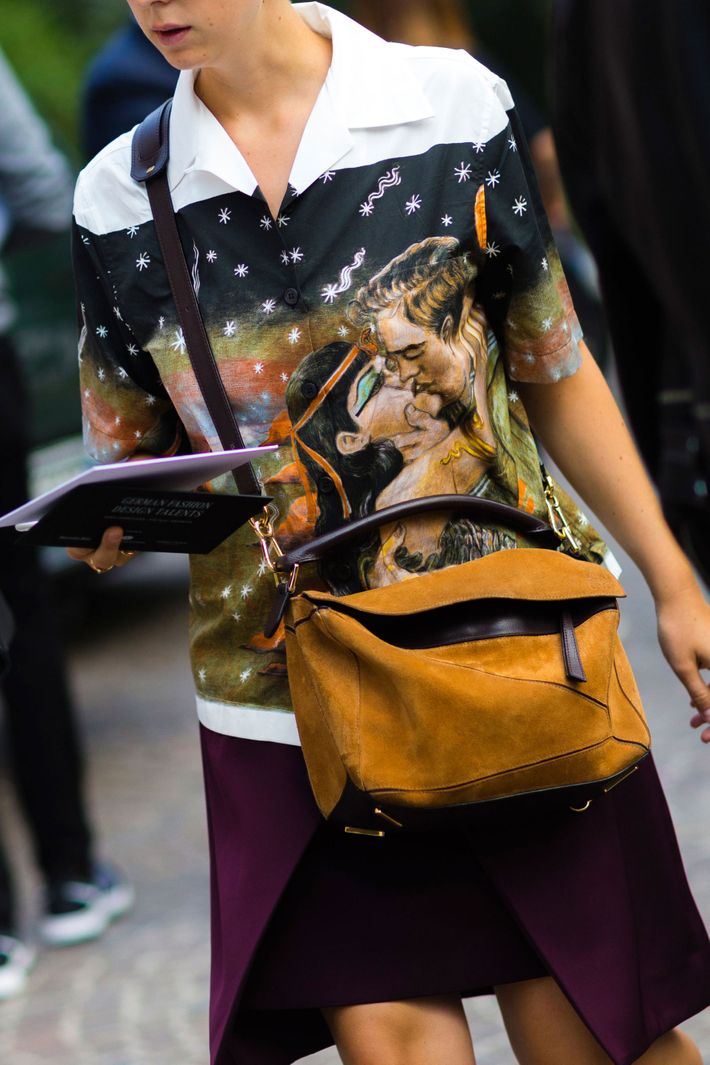 Meanwhile, you'd think Milan would be full of people in Prada tops — but no. It was just this one woman.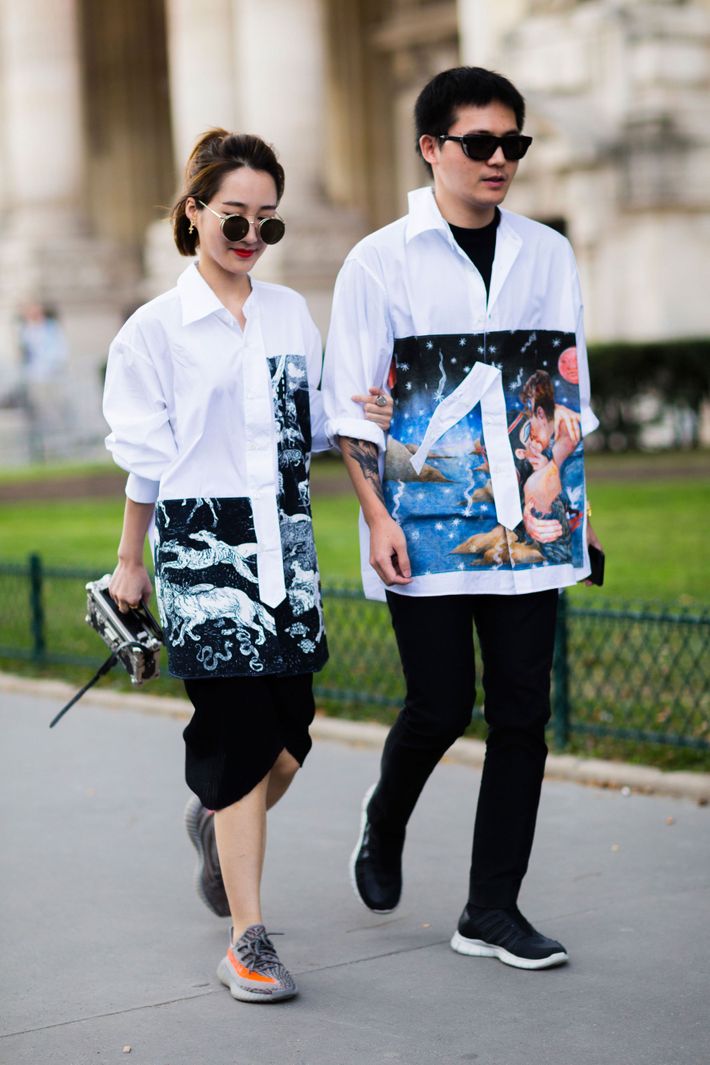 Edison Zhang 
Paris was when the trend really hit its peak. Here's stylist Edison Zhang with a friend who also happens to be in a Prada shirt.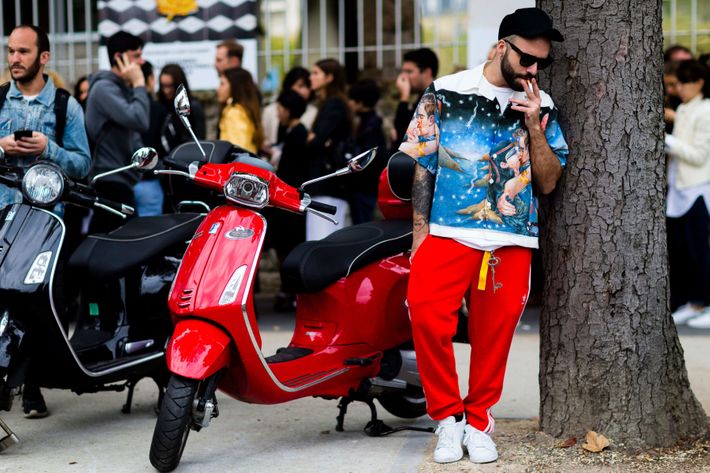 Satoshi Klein
Oh look, now it's with track pants!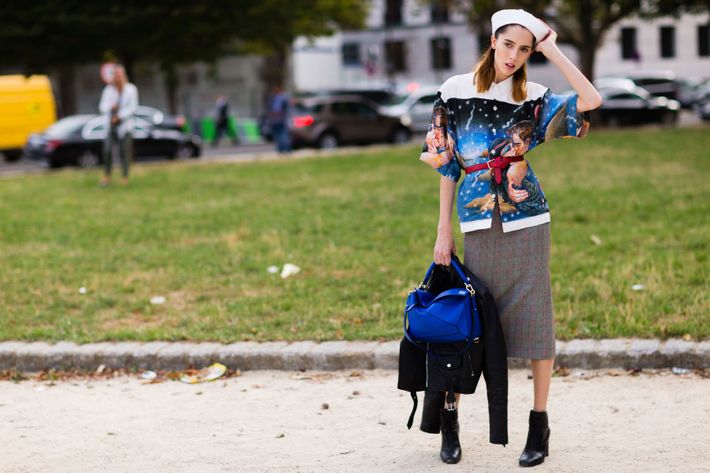 Teddy Quinlivan
Lest you think that Yu Masui was the only one who went for the full look complete with the hat, here's model Teddy Quinlivan, who is committed to the outfit.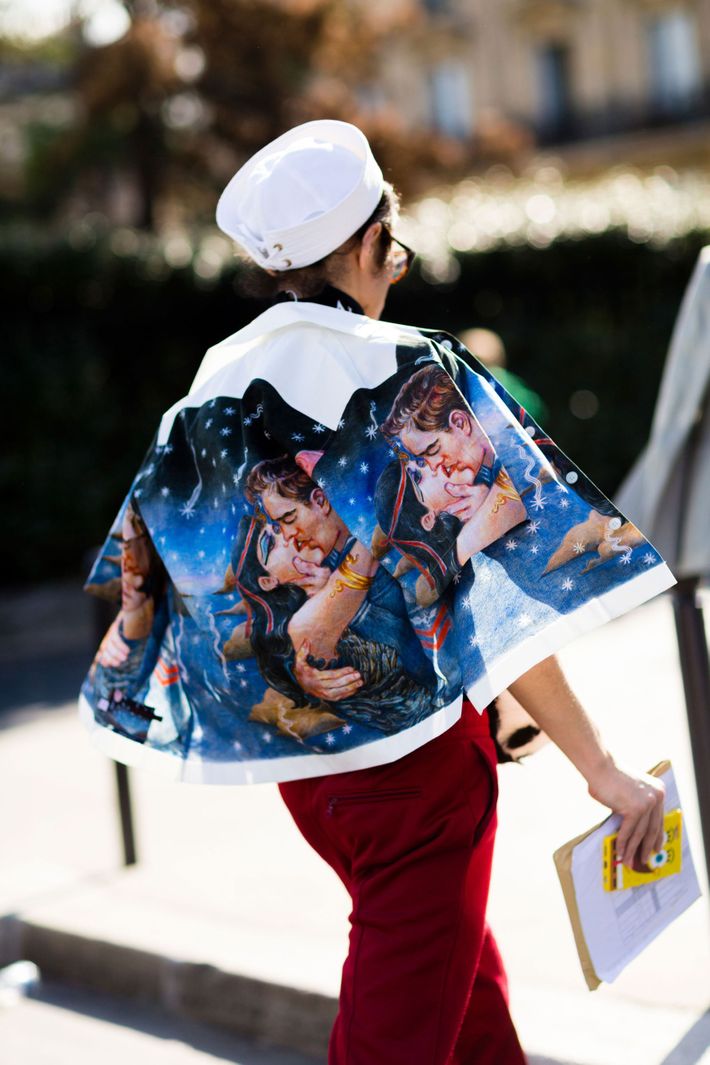 Yu Masui
See! Street-style people do repeat clothes and manage to get photographed.