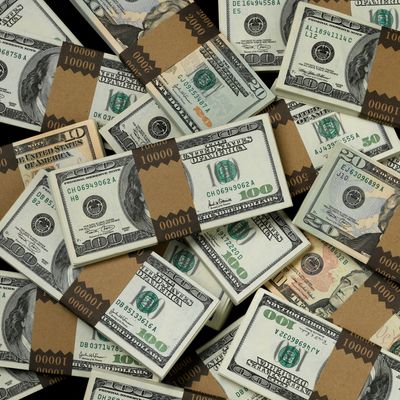 Photo: Don Farrall/Getty Images
Doing something out of spite tends to backfire, but sometimes it can also win you an excessive amount of money, so go ahead and adjust your worldview accordingly.

Take the case of Glenda Blackwell, a 57-year-old woman from Leicester, North Carolina. Blackwell was so fed up with how much money her husband Buddy was spending playing the lottery that, when she saw him buying Powerball tickets, she bought a $10 scratch-off to prove it wouldn't be fruitful.

"I was going to be ugly and buy a scratch-off to show him they didn't hit," Blackwell told WLOS. "Sometimes I get aggravated with him, so I tell him, 'You're just wasting your money.'"

Instead, she won $1 million. (She took home the post-tax lump sum of $415,503 on Monday.)

If this isn't heartwarming, I don't know what is.