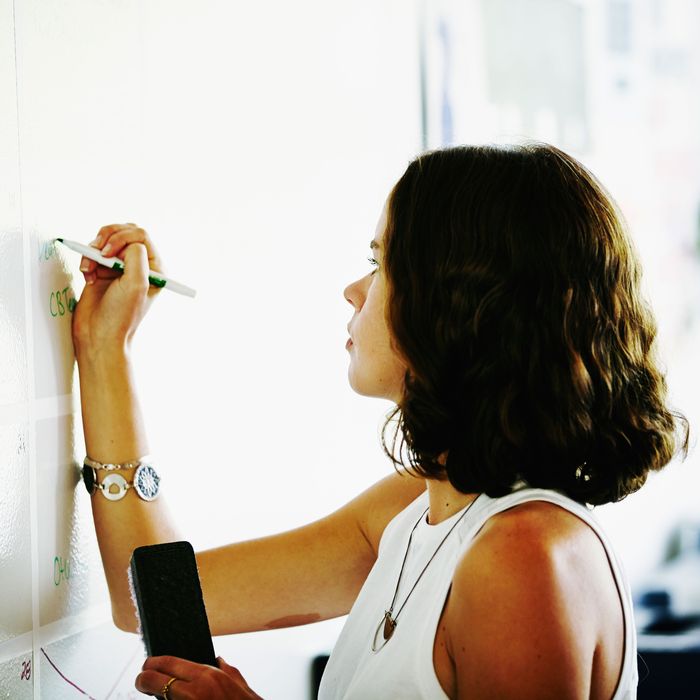 Photo: Thomas M. Barwick/Getty Images
This morning, a new study was released by the Economic Policy Institute that detailed new findings about the gender pay gap. The research was done in an effort to disprove the surprising number of people who don't actually believe that the gender pay gap is real. (It's real.) The authors of the report write that a "typical, or median" woman working full-time gets 80 cents for every dollar that a man makes. This is why they say there can be variables to that number:
However, the adjusted gender wage gap really only narrows the analysis to the potential role of gender discrimination along one dimension: to differential pay for equivalent work. But this simple adjustment misses all of the potential differences in opportunities for men and women that affect and constrain the choices they make before they ever bargain with an employer over a wage.
Those differences between men and women's opportunities can be affected by race, education, motherhood, and more. But one particularly interesting finding from the research is that women in unions actually fare better than non-unionized women: "Working women in unions are paid 89 cents for every dollar paid to unionized working men; nonunionized working women are paid 82 cents for every dollar paid to nonunionized working men," the authors write. Elise Gould, one of the reports authors, told Rewire that it could be because union contracts offer "more transparency on how wages are set, less inequality."