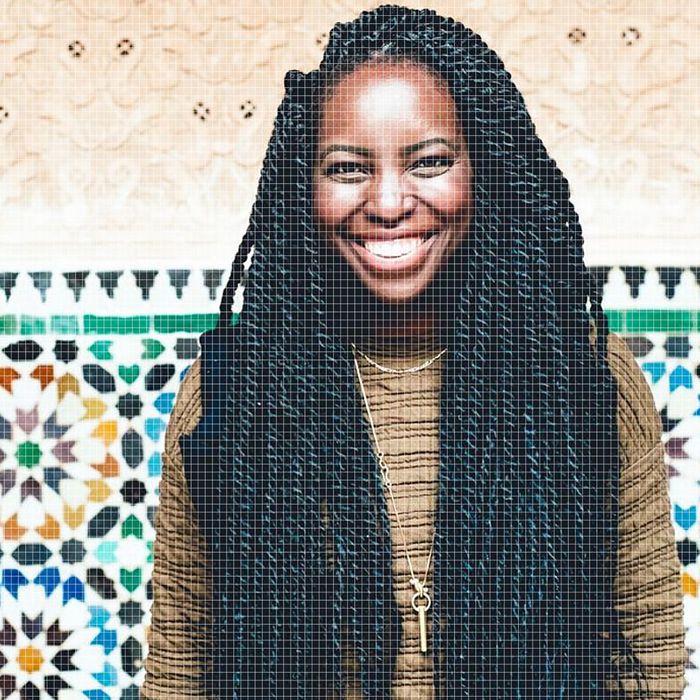 Photo: Courtesy of Instagram/zimism
One look at the Travel Noire Instagram account will give you immediate wanderlust — and probably inspire you to start your own business. What began as a travel resource for people of color has grown into a hub where globetrotters can get insider tips on off-the-grid places and participate in group trips to destinations around the world. In an age where it seems easy to become your own brand on social media, Travel Noire founder Zim Ugochukwu insists that being an entrepreneur has been her greatest challenge as much as it has been her greatest joy. "When women ask me if they should start their own venture, my first answer is don't — and I say that because people will never know the struggles of being an entrepreneur, making your own money, and being responsible for other people's lives," says Ugochukwu, who started Travel Noire in 2013. "Everyone sees the Instagram photos and assumes it's easy."
If anyone knows the struggle of starting from the bottom it's Ugochukwu. A biologist by trade, she always had a love of traveling but found there was no outlet (aside from family and friends) where she could share her experiences as a black woman abroad. She decided to create a place where people with similar backgrounds could bond over their love of experiencing new cultures. "I was in India for a little over a year, and I realized that there's a color complex in so many parts of the world: The lighter you are, the more favorable you are. The darker you are, the less favorable you are. This idea, coupled with never seeing a person who looked like me on the cover of a magazine in Italy or Iceland, was the impetus for Travel Noire."
To start her business without acquiring massive debt, Ugochukwu focused on community first and product later. "We started with free content like webinars about how to get paid to travel the world, and launched Travel Noire TV with user-generated content. The name of the game was growing an audience," she says.

Eighteen months later, Ugochukwu launched Travel Noire experiences, which brings 14 strangers from all over the world together on one epic trip. "Our job is to take people from where they are and transform them. A lot of people who go on our trips are at a certain stage in their life — they're about to make a big decision, trying to figure out if they want to leave their job, if they want to go to graduate school or had a close family member pass away. Every itinerary we create keeps emotions top of mind."
The weeklong adventures include a private photographer (so you can put your iPhone away and live in the moment), private guide, accommodations, meals, and activities. Trips range from $2,000–$4,500. Ugochukwu cherry-picks each trip to keep in mind individual interests and objectives, and offers insider access to things they won't find anywhere else. "If we go to the Amalfi Coast, for instance, we're going to stay in a tiny village rather than Sorrento or Salerno, because you'll know the locals by the end of the week," she explains.
Now with seven full-time staff members located all over the world, Ugochukwu has an "employees first" attitude about running her business: There are unlimited vacation days, two international retreats every year (the staff has gathered in Mexico, Kenya, and Sicily), and no official office so that people can work wherever they feel most productive.
Ugochukwu has no problem imparting career advice to those who ask (and lots of people do), and urges young entrepreneurs to think twice before they Instagram. "We have to get better at being real and not just showing one side of the coin. New businesses will fail if they think it's only pretty pictures and not dealing with customers, taxes, licensing, and payroll."
In spite of the challenges, Ugochukwu keeps her mission front and center. "The reason I started Travel Noire was because I didn't see anyone who looked like me," she says. "What works in our favor is this innate understanding of what it's like to be 'the other.' Creating a space where people can delight in themselves no matter where they are is really important."