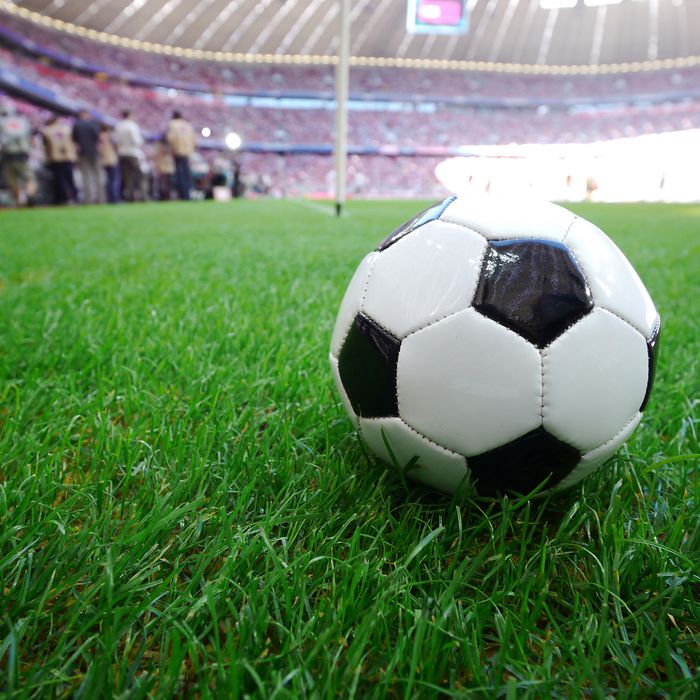 Photo: rolfo/Getty Images
Don't expect the U.S. women's soccer team to back down anytime soon from their fight for equal pay in the U.S. Soccer Federation. That's the overwhelming sentiment in Sunday's 60 Minutes, as players spoke about the pay gap between the men's and women's teams.
Talks are ongoing between the two sides over the differing pay scales as they renegotiate a new contract. Earlier this year, the women's team filed a complaint with the Equal Employment Opportunity Commission, claiming that U.S. Soccer, which jointly governs the two teams, is in violation of the Equal Pay Act and of Title VII, which protects employees against sex discrimination. They've told Forbes, too, that they're planning on going on strike if their contract isn't renegotiated on their terms before it expires at the end of this year. The feeling among teammates, perhaps, is best summed up by Carli Lloyd, who told 60 Minutes' Norah O'Donnell: "We feel like we're treated like second-class citizens because they don't care as much about us as they do the men."
The U.S. women's soccer team is — objectively speaking — at the top of their game, with the distinction of winning three World Cups and four Olympic gold medals. Yet there is a stark difference in pay between the men's team and the women's team. It's a result of completely different pay structures. According to 60 Minutes:

It's a pay structure the women themselves wanted and agreed to in 2005 and again in 2013. A consistent salary of up to $72,000 a year and bonuses for wins of $1,350. They also get health insurance and maternity leave. The men enjoy no guaranteed salary and fewer personal benefits but they can make as much as $17,625 dollars for a win.

We wanted to compare two of the top players. Salaries vary but in 2015 Hope Solo was paid about $366,000 dollars in total by U.S. Soccer. In 2014, also a World Cup year for the men, team USA goalkeeper Tim Howard was paid $398,495. She played in 23 games for the U.S. He played in 8.
As Hope Solo put it, "When you break it down per game, I think it's about three times as much."

Watch the full interview at 60 Minutes.