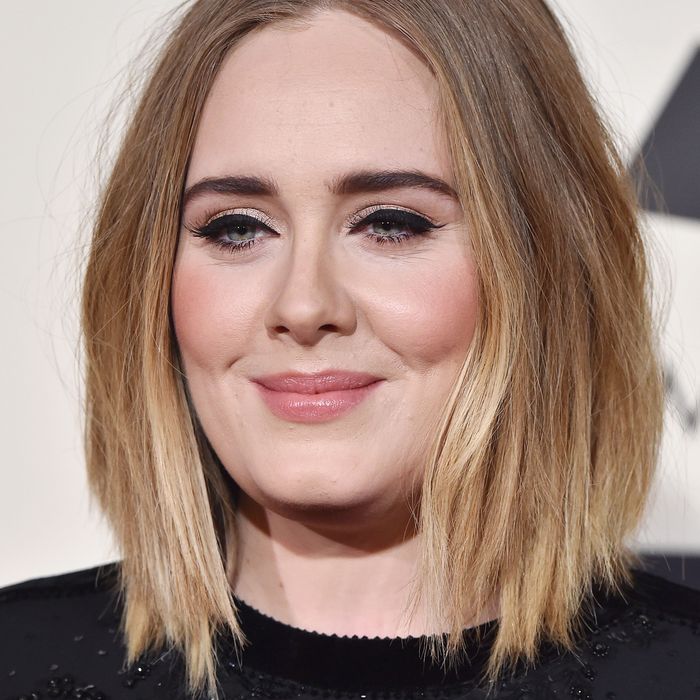 Photo: Axelle/Bauer-Griffin/FilmMagic/Getty Images
In the past, Adele has said that becoming a mother to her now-4-year-old son, Angelo, "gave her a purpose" in life. But in a new Vanity Fair cover story, she admitted that her journey as a mother didn't start out that way, and that she battled postpartum depression, which an estimated one in three new mothers faces after giving birth.
"I didn't talk to anyone about it," she said. "I was very reluctant … My boyfriend said I should talk to other women who were pregnant, and I said, 'Fuck that, I ain't hanging around with a fuckin' bunch of mothers.'"
But she did end up gravitating toward other pregnant women and mothers: "My friends who didn't have kids would get annoyed with me," she said. "[But] with my friends who had children … we wouldn't judge each other. One day I said to a friend, 'I fuckin' hate this,' and she just burst into tears and said, 'I fuckin' hate this, too.' And it was done. It lifted." The singer says she didn't take antidepressants, but facing her issues and talking about them helped a lot.
Another thing that helped? Making time for herself, away from her baby. "Eventually I just said, I'm going to give myself an afternoon a week, just to do whatever the fuck I want without my baby," the singer said. "A friend of mine said, 'Really? Don't you feel bad?' I said, I do, but not as bad as I'd feel if I didn't do it."